Pete Mancini is a welcomed troubadour for our times, by building community though his music. His lyric are as comfortable as your favorite weather-worn blue jeans, and his style is reminiscent of Tom Petty and Hank Williams, with a hint of John Prine. Looking for some new music to add to your playlist? Check out Pete Mancini's latest EP release, The Commonwealth Sessions Volume 1.
With Mancini's signature blend of Americana and folk, this EP is sure to be a hit with music lovers of all kinds. Over the years, Mancini has opened for acts such as Jimmy Webb, Blues Traveler, Gin Blossoms, Southside Johnny & The Asbury Jukes, Pure Prairie League, Robbie Fulks, Amy Helm, Larry Campbell & Theresa Williams, Kevin Gordon, and Iain Matthews.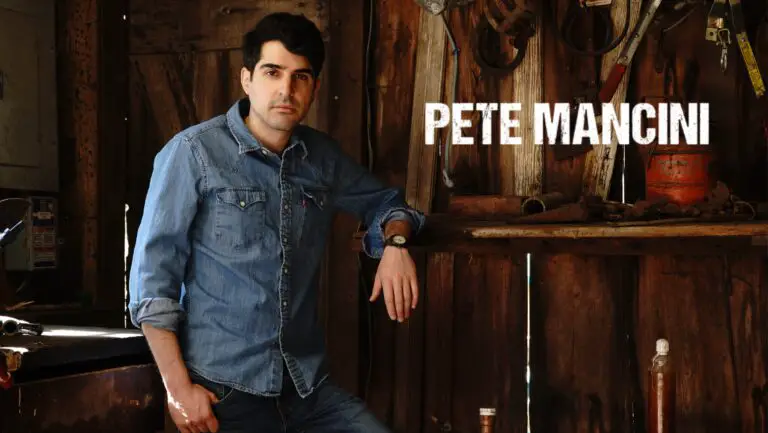 I was fortunate to stumble on Mancini over a year ago during the pioneering days of The Long Island Sound podcast. Pete was one of my early guests on the podast and I was fortunate enough to sit down with him and talk about his travels and ever growing catalog of songs on the most recent episode out today. Pete Mancini keeps popping up on my radar. In a soon-to-be episode of The Long Island Sound Podcast, I interviewed Bill Herman of Paradiddle Records only to find Pete singing on the opening track of the Hank Williams Uncovered album, "Lovesick Blues" to perfection. More to come on the Hank Williams' project on May 12th. You can find a deeper conversation with Pete Mancini right here on The Long Island Sound.
Commonwealth Music Sessions
The feeling of loneliness, isolation and lack of companionship have been on the rise in the past few years. Covering the music scene in this little corner of New York State, I often search for connection and community, pleasantly surprised to pick up on a musican who lifts me up, and welcomes me into their world. I found artists who love their labor, while patching us up with their original music. Pete Mancini is a craftsman and consumate performer, a troubador who on track, in my opinion to be the next Gordon Lightfoot. The late Gordon Lightfoot (passed away on May 1st), was a favorite of both John Prine and Bob Dylan. I hear a thread of Gordon in Mancini's music as he is admired as well among the community of musicians on Long Island.
New EP Release
Mancini, a prolific songwriter, had just buttoned up some thirty songs for his next album, yet to be released. There were five songs, which didn't fit the theme of the pending album, so Pete decided to release an EP on May 5th called, The Commonwealth Music Sessions, Volume One, which can be found here at his Bandcamp site. Pete assembled a fine group of musicians who played on the EP, including Joe Leone, Delaney Hafener and Nick Balzano.
EP's are often used to keep an artist's audience engaged. Listenting to his latest EP, I found myself craving for more and maybe that's the unintended consequence for a fan on releasing an EP with an album in the wings. Pete gave me an exclusive preview of the opening song, "Golden Hour" on our quickie podcast interview being released today. A great commentary on vanity, and the images we build up in seeking admoration and attention.
Lamenting Loss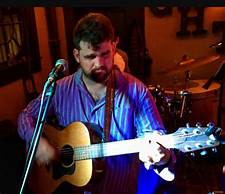 The passing of good friend and collaborator, especially one so close becomes pain that dwells deep in one's heart. On September 16, 2021, Travis McKeveny, a well-respected singer/songwriter from Long Island, passed away. Pete often mentions the impact Travis had on his craft, and how much he learned from him. Pete is also a member of The Famous Doctor Scanlon Band, playing the music of Travis McKeveny. There's no better way to pay tribute to those who built us up, than by performing their music with friends.
He was my brother in arms, in music and in life. I miss him dearly.

Pete Mancini
Upcoming Shows
You can find Pete Mancini paying all around from New York City to various venues on Long Island. Friday, May 5th, Pete will be opening up for Rhett Miller at My Father's Place in Glen Cove. On May 13th, in support of Labor and the Harry Chapin Food Bank, Pete joins a wonderful lineup of artists at the Bald Hill Ampitheater for the Mayday Music Festival, including Blues Traveler, The Wallflowers, Wheatus, John Hampson (Singer Nine Days/"Absolutely (Story of a Girl)"), and The Belle Curves (Delaney Haefner, a recent guest on the podcast)
Leave the Loneliness Behind
Old man gushing alert! I've interviewed many artists over the past year and a half. From time to time, I become enamored with the music and the musician. Pete Mancini is a rising star in my book, and a must-see performer who keenly observes the world around us, articulating needed insights, while entertaining in a folksy manner. We can listen to music on our favorite platforms, but there's nothing that replaces the live performance! Pete Mancini was generous enough to join Mike Nugent and The Blue Moon Band for an experiment of sorts, called The Long Island Sound Showcase. We did a livesteam podcast, featuring Nugent as the main act and Mancini performing the second set.
During the show we all got to experience Mancini as he welcomed the audience into his world and entertained us though song and conversation. I'll take pride in being a broken-record preacher of the benefits of live local performances! I emplore of all us to heal though the music, and confront the isolation and loneliness by getting out to hear the music. To hear the full interview with Pete Mancini, search for The Long Island Sound, wherever you listen to podcasts. As I say, "Be generous with your joy, keep your spirits high, and let the music take you on a journey."