At Cohoes Music Hall this past weekend, the sound of Jerry Garcia and the Grateful Dead was alive and well, as Zach Nugent's Dead Set performed two strong sets of classic Dead tunes on Saturday, April 29, to an audience hooked from the first to the last note.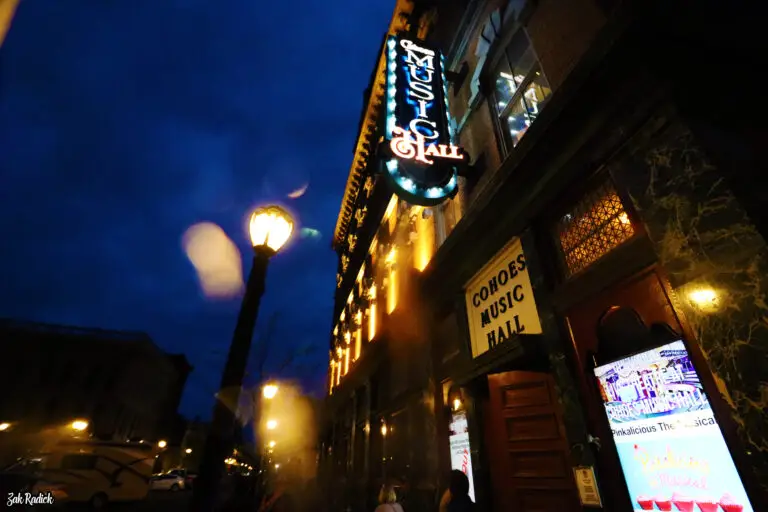 The two sets were not your standard Grateful Dead cover band sets, with some choice selections that made it clear this set was written by a disciple from the school of Garcia. Working in lesser played songs like "Dupree's Diamond Blues," the crowd at Cohoes Music Hall had a fair lot scene in the lobby, a show perk that you love to see.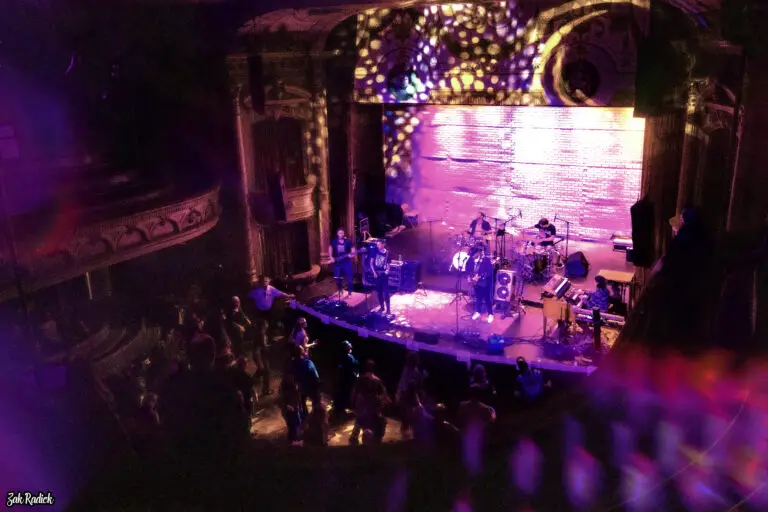 On this night, Nugent was joined by Joe Agnello (rhythm guitar, vocals – Swimmer), Josh Weinstein (bass – Kat Wright), Cotter Ellis (drums – Swimmer), Matt Dolliver (keys – Swimmer), and Corey Wilhelm (percussion – Bombino/Kat Wright).
Opening up with "Bertha" and "Good Lovin'," Nugent's Dead Set had the crowd moving, the floor full with eager Deadheads looking to dance. A cover of Bob Dylan's "Stuck Inside of Mobile with the Memphis Blues Again" was an early highlight, with Nugent's guitar pouring fuel onto the driving chorus alongside keyboardist Matt Dolliver. The set closing "St. Stephen" had a velvety smooth transition into "Cassidy."
Second set began with a "Dark Star" jam that stretched out with great patience into space for exploration, finding itself at "Terrapin Station" – the full suite and then some. Towards the ending, the group found itself dabbling in a reprise of "Playin' in the Band" but instead opted for "Uncle John's Band," and back into the final section of "Terrapin." An encore of "Deal" made this one more Saturday night to remember.
Zach Nugent's Dead Set – Cohoes Music Hall – April 29, 2023
Set 1: Bertha > Good Lovin', Candyman, Stuck Inside of Mobile with the Memphis Blues Again, Dupree's Diamond Blues, El Paso, St. Stephen > Cassidy
Set 2: Dark Star > Terrapin Suite (full)* > Uncle John's Band > Terrapin (ending), One More Saturday Night
Encore: Deal
* Playin' in the Band (reprise) tease