The aftermath of the quarantine has left many of us longing for experiences and community. The ability of an artist to constitute community is what I love about music, especially local original music. Nancy Atlas is a well-known entity on the East End of Long Island, especially in her hometown of Montauk, famously called "The drinking village with a fishing problem". Nancy knows how to inspire a community and connects with her audience though passion and performance.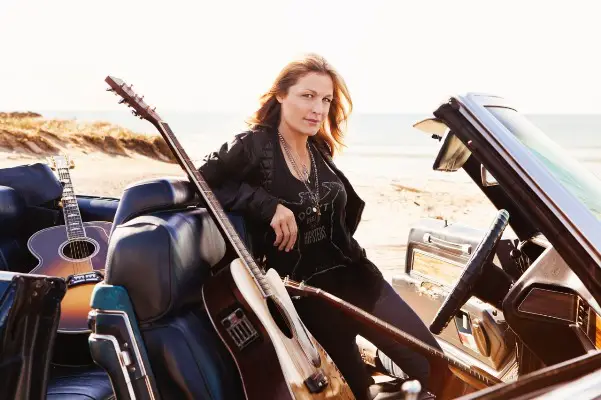 I had the double blessing of interviewing Nancy on The Long Island Sound podcast and seeing her live recently at Stephen Talkhouse, a venue which I call the CBGB's of Amagansett. Nancy became my antidote for the longing that can never be quenched, as I continue to explore the wellspring of talent on Long Island. 
If you can find something that you're passionate about and you can make a living at it, then you're a lucky person

Nancy Atlas
A Force of Nature
Before we dive into the rollercoaster ride of a show, it's important to get an understanding how this female force of nature embraces her craft like the ocean envelops us as we venture into the deep.
Prior to her moniker as The Nancy Atlas project, this Commack, NY native went to college in London to study marketing. Upon graduation, she was hard-pressed to find a job in her chosen field. With the creative juices flowing, original songs in hand, Nancy went to an open mic hosted by Johnny Leitch aka Johnny Blood, a fantastic guitarist in his own right. The rest is history.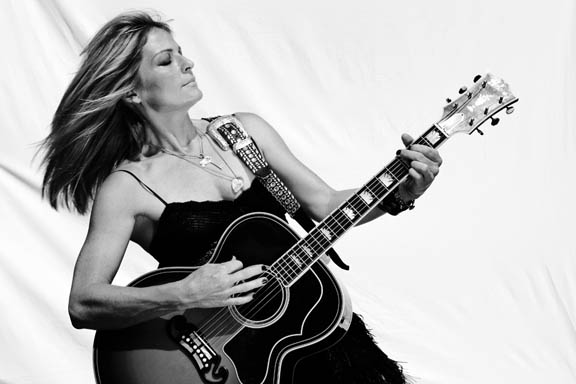 Nancy Atlas has compiled a vast repertoire of music, fans and host of celebrity sit-ins at Stephen Talkhouse. Jimmy Buffett, Elvis Costello, Coco Montoya, Lukas Nelson, Bonnie Raitt, GE Smith, and Lucinda Williams to name a few. Nancy said, Lucinda Williams' passion and hard work was what influenced her to take her craft seriously.
The most important thing is to surround yourself with people that are better than you

Nancy Atlas
There are a wide range of artist influences who shaped her sound, from Johnny Cash and Emmylou Harris to Lucinda Williams. Atlas also recounted how her experiences growing up on Long Island have influenced her music, particularly the ocean and the beach, which she described as her "sanctuary."
Throughout the interview, Atlas discussed her creative process and how she approaches songwriting. She explained that she likes to write about real-life experiences and emotions, drawing inspiration from her own life and the world around her.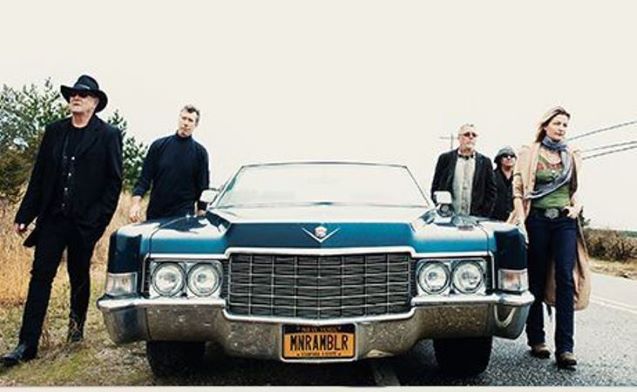 Atlas emphasized the importance of collaboration, both with her band members and other musicians in the industry. She described how working with others can bring new ideas and perspectives to the table, and ultimately lead to better music.
The more honest you are with your songwriting; the more people connect with it.

Nancy Atlas
We discussed the challenges of being a musician, particularly in today's music industry.
Atlas acknowledged that the rise of streaming services has changed the landscape for musicians, making it more difficult to earn a living solely from music sales. However, she also noted that the internet has made it easier for independent artists to connect with their fans and reach new audiences. Atlas emphasized the importance of adapting to change and finding new ways to make a living as a musician.
I think the hardest thing about being an artist in this day and age is finding the balance between the art and the commerce.

Nancy Atlas
Performing at Stephen Talkhouse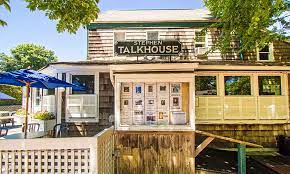 During the interview, I told Nancy how I hoped to go to Stephen Talkhouse someday, and she quickly goateed me in to attending her April 22nd show. I was not disappointed. With the intent to open opportunities to others, Nancy had the PasserBy Band opened up for her, and the band was electric with youthful energy and talent. Nancy's son Cash, a member of the band was joined by a cast of East Hampton Highschoolers who rounded out the group.  
PasserBy covered Santana's Oye Como Va, and Dexys Midnight Runners, Come on Eileen to the delight of a welcoming audience, as a proud mother stood in the wings with admiration and pride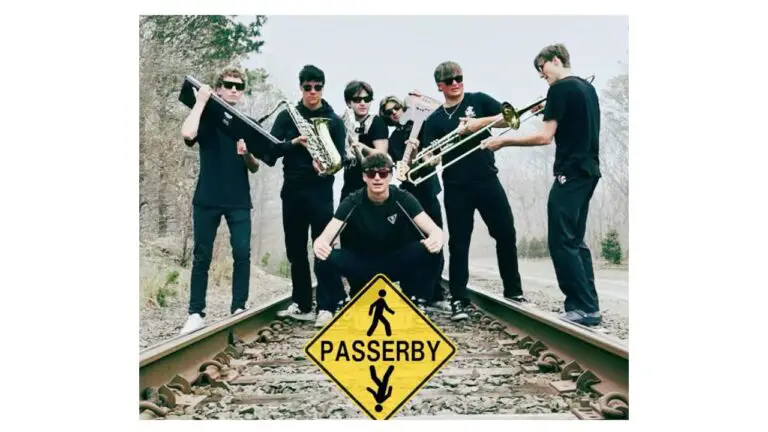 The Nancy Atlas Project took the stage promptly at 8:15 pm, as a lighting bolt of energy pulsed with Nancy as she began to strum the intro, soon to be joined by her longtime guitarist, Johnny Blood. Her set was filled with original songs, that were familiar to adoring fans, as I watched and listened to a community of Eastender's revel with enjoyment and celebration.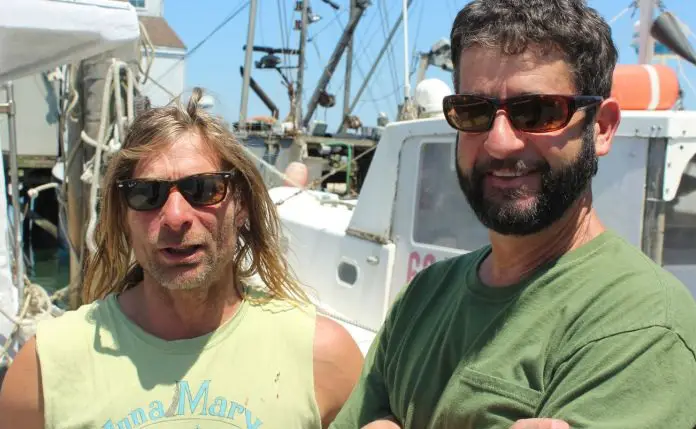 A key moment, came when Nancy recalled a famous ocean rescue in Montauk, as detailed in the New York Times best selling novel, A Speck in the Sea.  Nancy's song "The Tale of Johnny Load" recounts the key events in the "Montauk Miracle" and has become somewhat of an anthem to how the Montauk community came together to beging the search for Johnny. The song is about a voyage of the fishing boat , Anna Mary with only Johnny "Load" Aldridge and Anthony Sosinski aboard. Anthony Sosinski, one of the crewmembers was on hand, and took the stage to lead the crowd in a Happy Birthday song to both Nancy and her sidekick Johnny Blood.
You can see Nancy Atlas performing at Stephen Talkhouse on May 20th, it's certianly a bucketlist item for any music lover.
Music and the Power to Heal
She talked about how music has the power to heal and bring people together, and how she hopes her music can have a positive impact on her listeners.
My interview with Nancy Atlas on the Long Island Sound podcast provided a fascinating look into the life and career of one of Long Island's most talented musicians. From her early influences to her creative process and the challenges of the music industry, Atlas shared insights and stories that are sure to inspire aspiring musicians and fans alike. Her performance at Stephen Talkhouse was a powerful reminder of the healing power of music and the importance of spreading positivity in today's world. If you're a fan of Nancy Atlas or just love great music, be sure to check out her interview on The Long Island Sound podcast.