On Tuesday, the world-renowned reggae group, Morgan Heritage, performed their upcoming album, The Homeland, for a group of fans and friends at the illustrious Platinum Sound Studios. The event was an electrifying preview of the highly anticipated album, which is set to be released on April 21.
The Homeland is a masterpiece that blends Afrobeats, Amapiano, and Reggae, creating a project that aims to be a bridge from Jamaica to Africa. As the title suggests, the album references Africa as the ancestral home of reggae music. The project is meant to bring together different cultures and sounds in a way that promotes unity and inclusivity.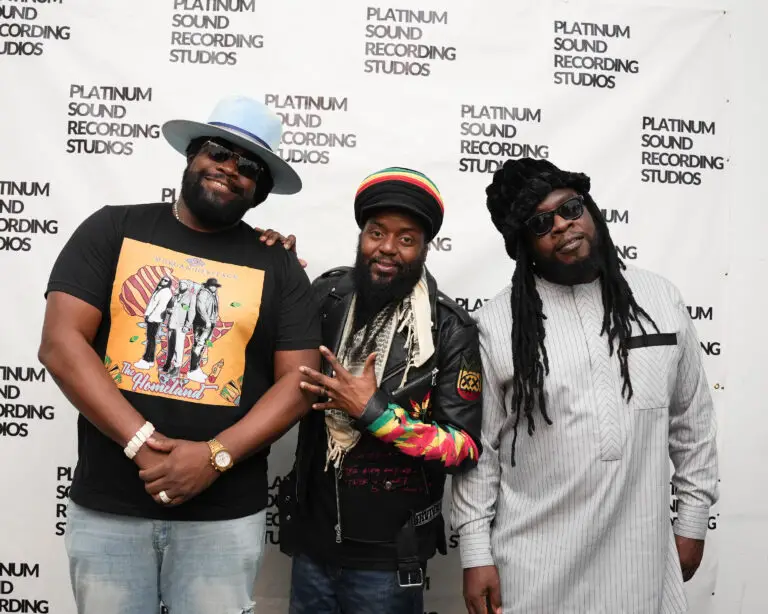 The Homeland features collaborations with some of the most prominent West African artists, such as Shatta Wale, and Jamaica's own Popcaan. This collaboration of different sounds and cultures is a testament to Morgan Heritage's creativity and their commitment to expanding the reach of reggae music beyond its traditional roots.
Sonically, the group is in rare form on this project, as they seamlessly blend East African instrumentation with beautiful horns and flutes. This creates a unique sound that is both fresh and appealing to younger audiences while still honoring the roots of reggae music. The group's ability to blend different musical styles in such a cohesive manner is a testament to their versatility as musicians.
Morgan Heritage's performance at Platinum Sound Studios was a remarkable display of their musical prowess. The group delivered an energetic and captivating performance, leaving the audience in awe of their talent.
The Homeland is a project that is sure to be a hit among reggae fans worldwide. The album's release on April 21 is highly anticipated, and fans are eagerly waiting to hear the full album. Morgan Heritage's ability to bridge different cultures and sounds in a way that promotes unity and inclusivity is a message that is sorely needed in today's world.
The Homeland is a beautiful fusion of different musical styles and cultures, making it a testament to Morgan Heritage's dedication to pushing the boundaries of reggae music. The album is a must-listen for anyone who loves music and wants to experience the power of unity through music. The release of The Homeland on April 21 is a date that should be marked on every music lover's calendar.