It was a birthday party like no other on Saturday, March 25th, as members of the Trey Anastasio Band and Joe Russo's Almost Dead joined forces as LaMP to light up Lark Hall in Albany.  The memorable evening of stellar improvisation and infectious grooves was extra special for the venue's owner, Jennifer Miller. That's because many of her nearest and dearest friends helped pack the place to capacity in celebration of her turning 50 years young.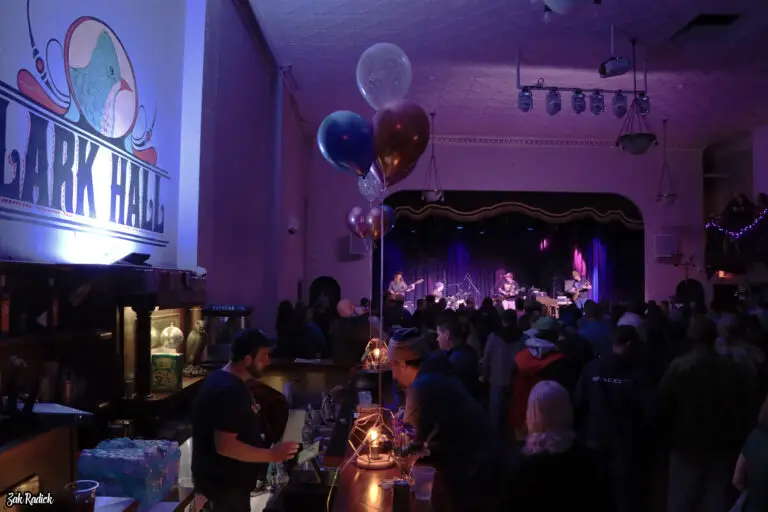 Kicking off the festivities with a high energy, fun-fueled set was Asbury Park, NJ young bloods FUNGKSHUI.  Pronounced "funk-shway," the exciting upstarts made the most of the opportunity to share the stage with a few of their musical heroes.  Comprised of Jack Reed (guitar), Max Vitale (guitar), Jon Scheps (bass), and Kyle Donovan (drums), the psychedelic funk quartet had Lark Hall moving and grooving from the beginning. 
With two powerhouse guitar players and an incredibly tight rhythm section, the young band showcased a musical maturity well beyond their years. With irresistible hooks, dynamic soloing, and plenty of room left for improvisation, songs like "Orange Cadillac," "Sinkhole" and "Blue Rat Bastard" highlighted the set. Clearly grateful to be there, afterwards the band members stuck around to chat with new fans and hand out free stickers, while also managing to create quite a buzz about their upcoming appearance at the nearby Rye Bread Music Festival later this summer. With their debut album also on the way, we expect to hear a lot more from this talented group in the very near future.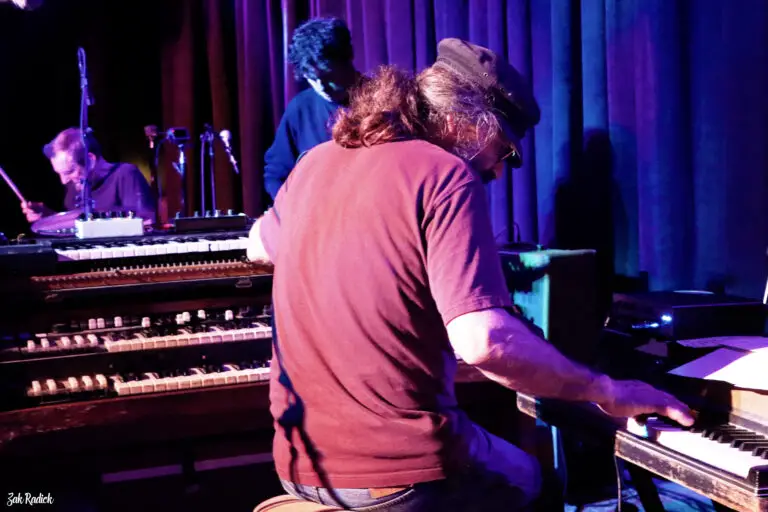 After a rain-soaked intermission dampened many a spliff, the party reignited inside with a special performance from the recently revived trio known as LaMP.  Made up of Soule Monde/TAB members Russ Lawton on drums and organist Ray "The Milkman" Paczkowski, the time-tested duo was joined by Joe Russo's Almost Dead/WOLF! guitarist Scott Metzger. The band gets takes its name from the first letters of each members' surname. Originally debuting in 2018 at Nectar's in Burlington, Vermont, LaMP released their debut album in the summer of 2020 and to date has only played a handful of gigs together, making each appearance a bit of a novelty and a "can't miss" affair. 
Opening their set with a funky rendition of the title track from 2021's Mimi Digs It, Metzger immediately fits right in with the guys from Soule Monde. Tastefully adding guitar textures and subtle melodies to the otherwise drum and organ instrumentals, The Milkman, as always, pulled double duty by supplying the bass lines on the lower deck of his vintage Hammond organ. All warmed up and full of smiles, LaMP then cooked up something fresh for the curious cats who still weren't sure what the band was all about. Pro-shot footage of "Out of Curiosity" has been posted on the band's Facebook page at the link below, courtesy of our friends at Mirth Films.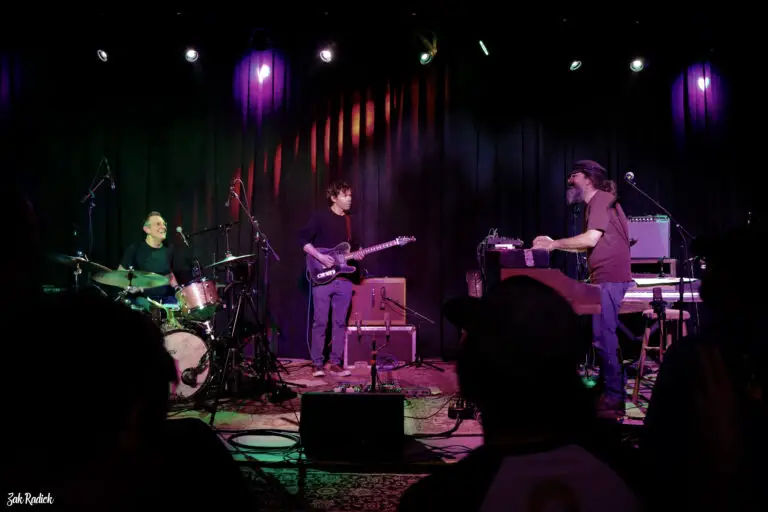 The avant-groove compositions continued on with "Hit Return," "Ollie ' 88" and "Hey Francis." Each song undeniably groovy and each with a different feel, every member had ample opportunity to shine and empty their bag of musical tricks. Following "Seven Days" came one of the biggest highlights of the set in the form of "Q Division." It was here where guitarist Scott Metzger really let things rip, playing off Paczkowski's funky Clavinet lines and launching into one of the biggest shreds of the evening.  Afterwards, an excited Paczkowski would get on the mic and tell everyone how much he loves playing improvisational music with these guys and that it was for moments just like that. Lightning in a bottle.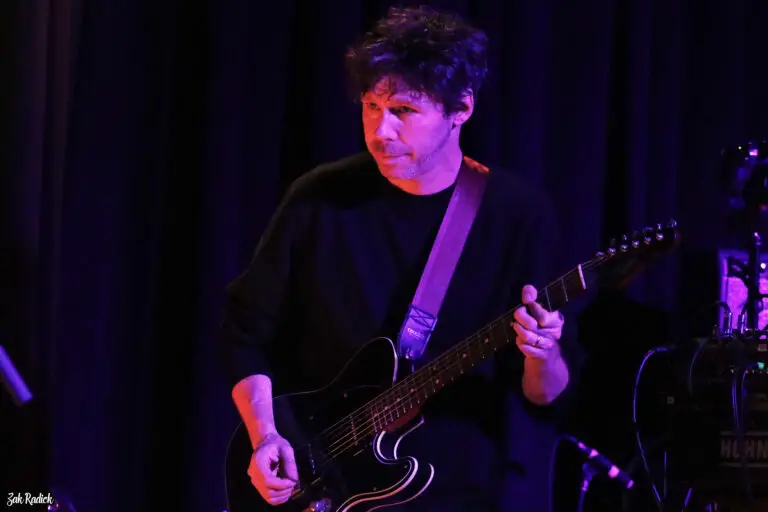 LaMP would continue socking it to the Lark Hall faithful with "Sock Full," then an extra greasy rendition of "Bernard," which saw drummer Russ Lawton in complete command behind the kit.  Showcasing a wealth of styles and versatility while diving in-and-out of groove pockets with a cool confidence, Lawton would use every inch of his instrument, at one point even banging on the side walls of his kit, cross-sticking it to great effect yielding a huge pop from the crowd.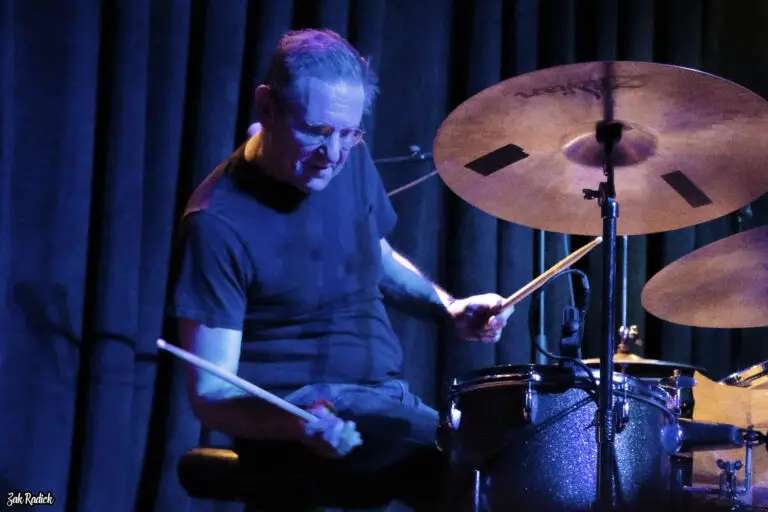 The bumping progression of "Elsie's River" came next, followed by "Allah Uya," which had the entire room moving and grooving to the world-beat. "Clipse Dog" would then bring the main portion of the show to a close and leave the audience hollering for more.  Happy to oblige, the LaMP trio returned to the stage with some very kind words about the venue, its staff, and to wish it's owner a very happy 50th birthday.  "Tinyland" was chosen as the night's only encore.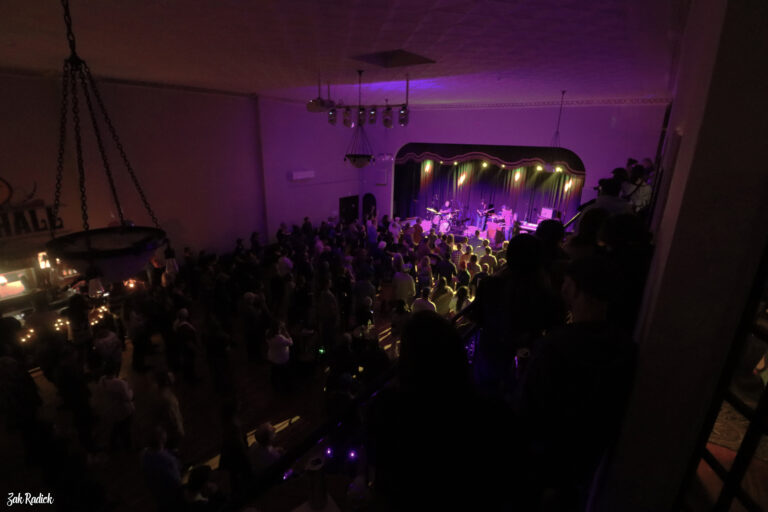 Truly masters of the craft, the years of experience and chemistry between these three talented musicians is something rarely seen in a live setting.  Seamlessly blending together a myriad of styles and creating a sound that simply couldn't be replicated by anyone else, it was another special night of music at Lark Hall and a birthday party The Millers will never forget. Not only does Brick Tamland love LaMP, it's safe to say Albany does too.
Up next, the guys will head downstate for a performance at Brooklyn Bowl on March 30th before returning to Burlington for a pair of sold out shows at Nectar's this weekend.  With each member of the group balancing extremely busy touring schedules with their "other" bands, there's no telling when fans will get another chance to see LaMP light it up again.  If you have the opportunity, I would highly suggest going to see this incredible act while you still can. For those unable to make the trip, free livestreams of both Nectar's gigs will be available via Volume.com.
LaMP | March 25, 2023 | Albany, NY | Lark Hall
Setlist: Mimi Digs It,  Out of Curiosity, Hit Return, Ollie '88, Hey Francis, Seven Days, Q Division, Sock Full, Bernard, Elsie's River*, Alla Uya**, Clipse Dog
Encore: Tinyland
*Abdullah Ibrahim cover
**Ali Farka Toure cover
FUNGKSHUI: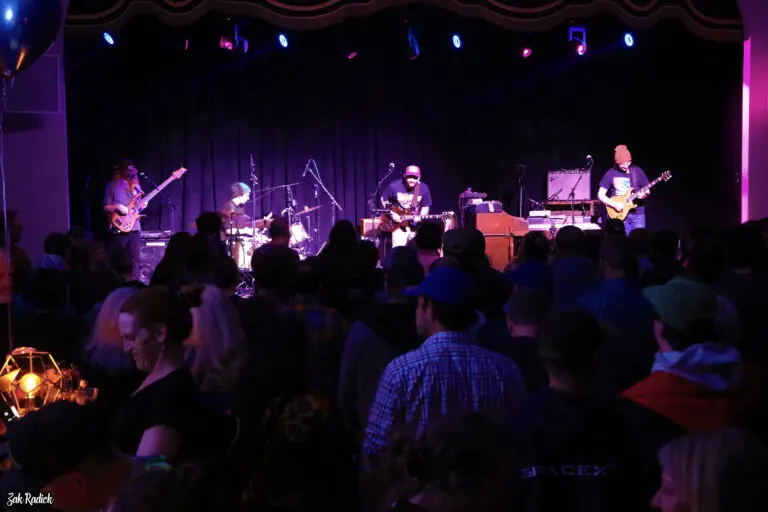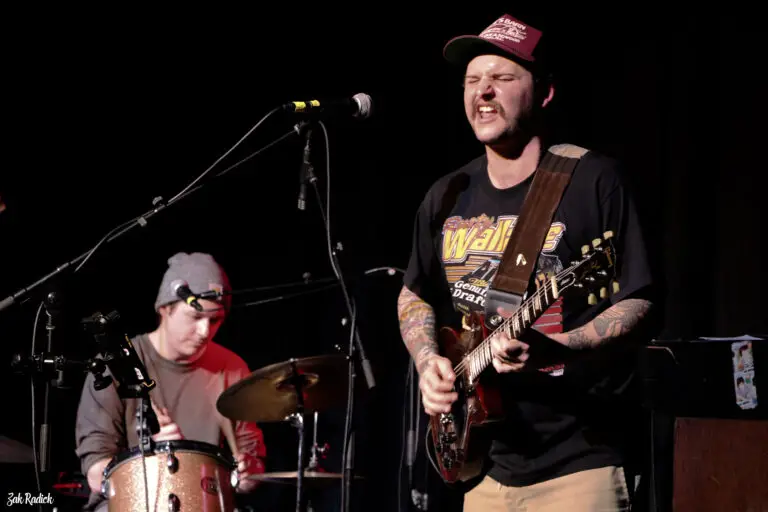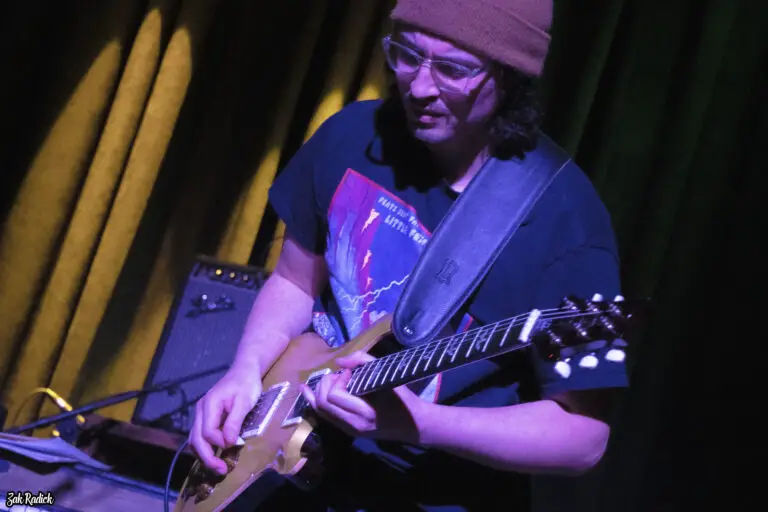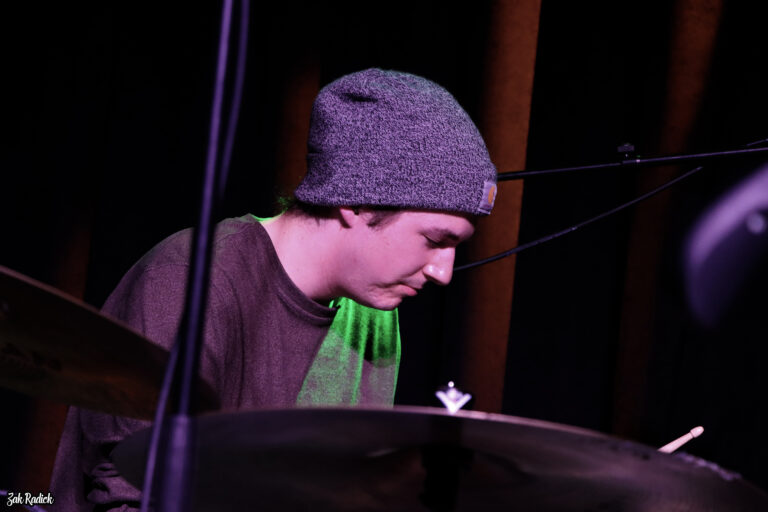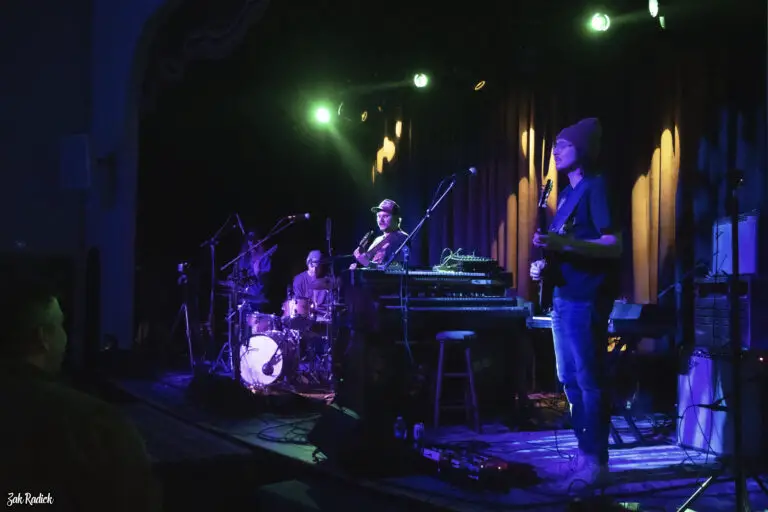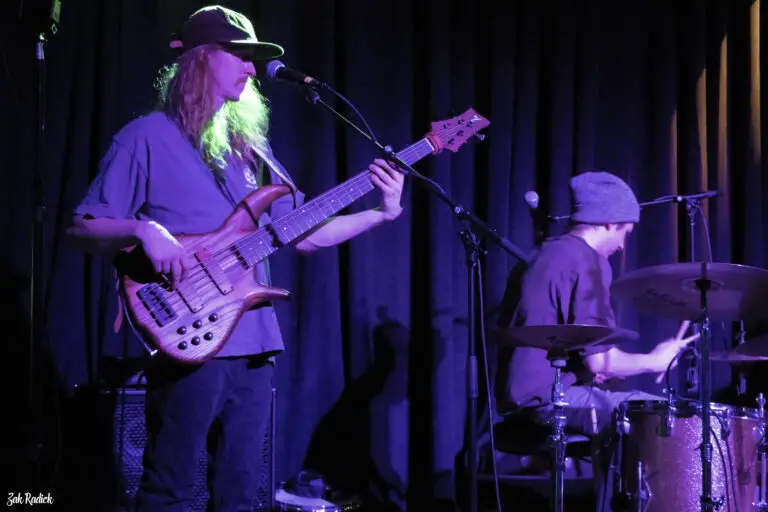 LaMP (Russ Lawton, Scott Metzger and Ray Paczkowski):