On Friday, March 24th, Pink Talking Fish teamed up with Escaper at Sony Hall to honor the 50th Anniversary of Dark Side of the Moon, Pink Floyd's most famous album. PTF played the album in its entirety, with opener, Brooklyn's Escaper, closing their set with a masterfully psychedelic "Set the Controls for the Heart of The Sun".
Escaper opened up the night with an exciting set filled with face melting solos by Will Hanza. An incredible and very emotive guitarist, Will is a thrill to photograph. It was great to see him and Luke Bemand's stage chemistry and how well they play together. Escaper invited Cal Kehoe up for the Pink Floyd cover to end their set.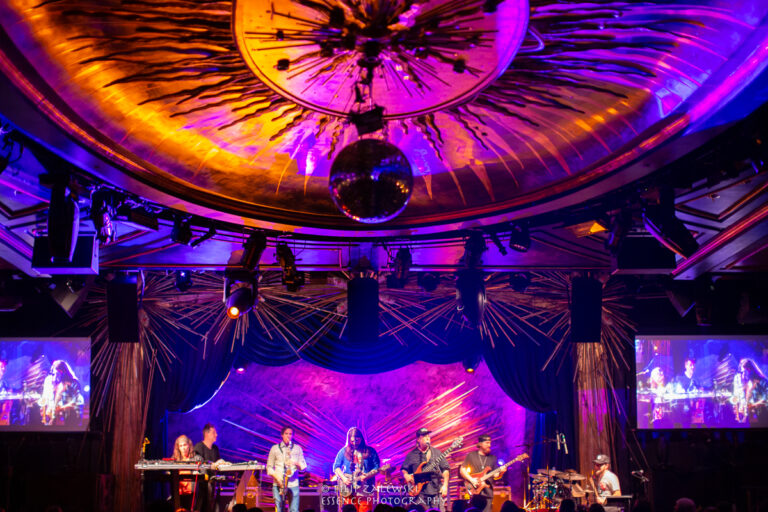 Pink Talking Fish started their show by playing "Dark Side of the Moon" in it's entirety. A daunting task which PTF has performed incredibly many times before, this time was no different. The vocal part in "Great Gig in The Sky" and the sheer funkiness of "Any Color You Like" stood out.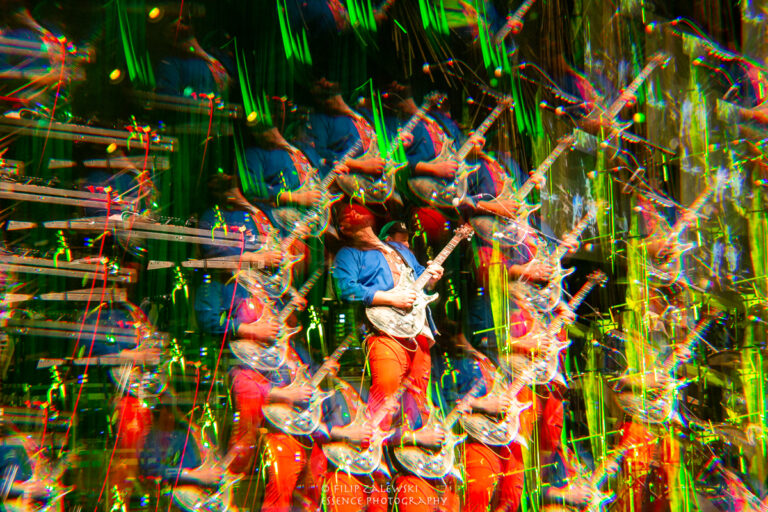 The second set was a medley of Phish, Talking Heads, & Pink Floyd. Favorites from that set included Phish classics like "Alumni Blues", "Letter to Jimmy Page", "Frankenstein" which included a key-tar solo, "Tweezer" with Luke Bemand on bass and the keyboardist from The Machine Scott Chasolen, and if you play "Tweezer" you know you have to play "Tweezer Reprise". The band encored with "Sabotage > Eclipse Reprise".
Pink Talking Fish – Sony Hall, NYC – Friday, March 24
Set 1: Speak To Me > Breathe > On The Run > Time > Breathe Reprise, Great Gig In The Sky, Money1, Us And Them1 > Any Colour You Like > Brain Damage > Eclipse
Set 2: Burning Down The House, Alumni Blues > Letter To Jimmy Page > Frankenstein2 > Letter To Jimmy Page > Alumni Blues, Mother, Houses In Motion, Tweezer1,3 > Tweezer Reprise1,3, Wish You Were Here, Crosseyed And Painless
Encore: Sabotage > Eclipse Reprise
1 w/ Matt Wayne on sax
2 w/ Steve on keytar
3 w/ Luke Bemand on bass & Scott Chasolen on keys