Andrea Bocelli, the Italian pop and opera singer arrived in New York on horseback March 23 and held a surprise performances in Times Square with special guests to celebrate the premiere of Trinity Broadcasting Network's film, The Journey: A Music Special from Andrea Bocelli.
Special guests including Michael W. Smith, HAUSER of 2CELLOS, TAYA, and Tauren Wells. The film, which features Bocelli traveling the Italian countryside on horseback, will be released in select theaters on April 2, 2023.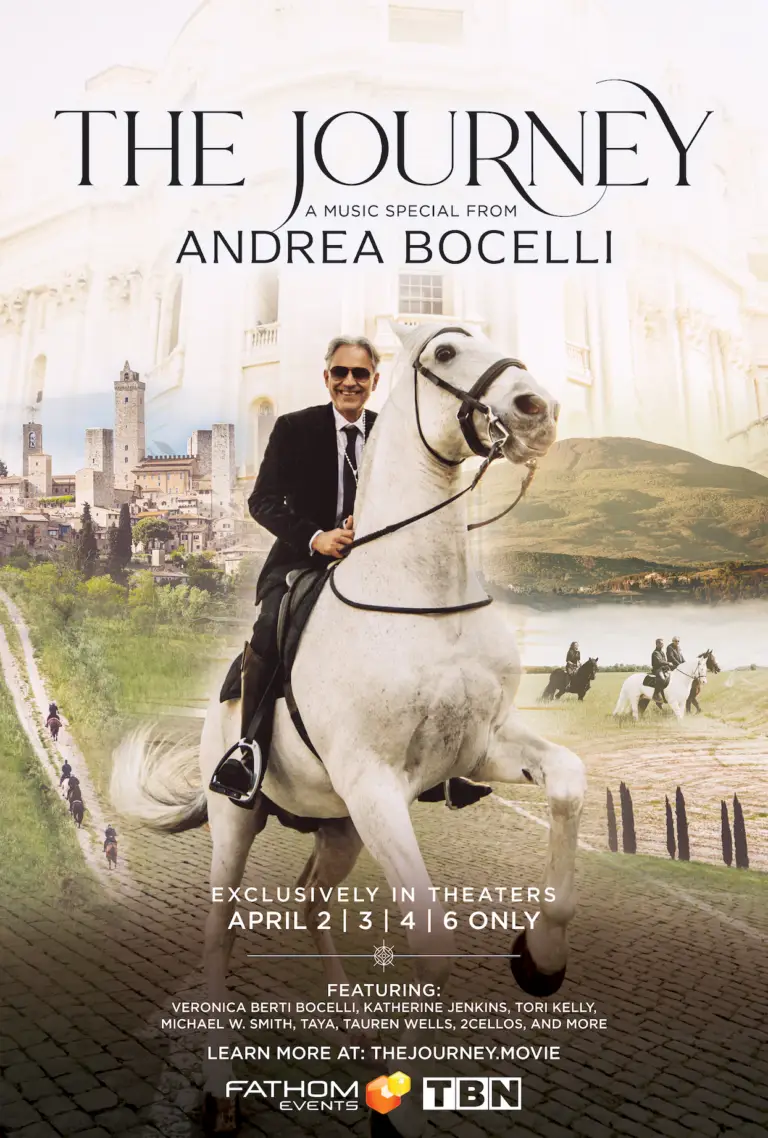 Besides the special guests, Andrea Bocelli, Veronica Berti Bocelli, and producers Tom Newman, Kristian Kelly, and Candace Lee Carson also attended the premiere of the film. In attendance from Trinity Broadcasting Network were executive producers Matt and Laurie Crouch.
The Journey: A Music Special combines world-class musical performances with intimate conversations across the Italian countryside, exploring moments that define us, songs that inspire us, and relationships that connect us to what matters most in life.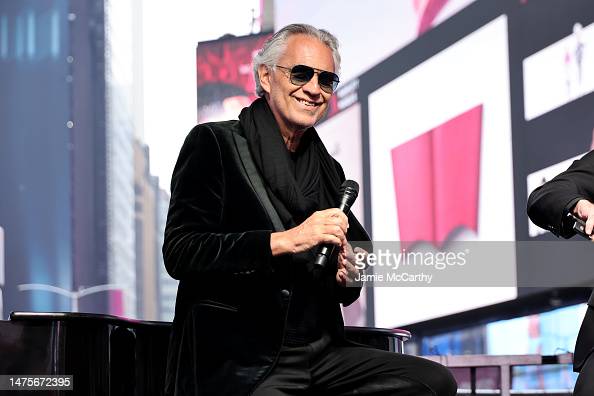 The film happens on horseback while Bocelli and his wife Veronica are travelling along Italy's Via Francigena, an ancient road traveled by pilgrims for centuries in the footsteps of the apostles and saints. This film also featured the special guests in the surprise performances, they are joined Bocellis for sacred musical performances in some of Italy's most magnificent venues and majestic locations.
The Journey is full of beautiful music, creation, faith, and love that begins with a blessing from the Pope. Bocelli's children Matteo and Virginia make appearances in this amazing adventure, as well as musicians and singers Katherine Jenkins, Clara Barbier Serrano, 2CELLOS, 40 Fingers, and many others.