Saturday, March 4th, saw The National playing a surprise and intimate concert at the Bearsville Theater in Woodstock. The show served as a warmup for their upcoming spring and summer tour, supporting their upcoming album First Two Pages Of Frankenstein. The show, presented by Radio Woodstock, had only been announced only a few days earlier.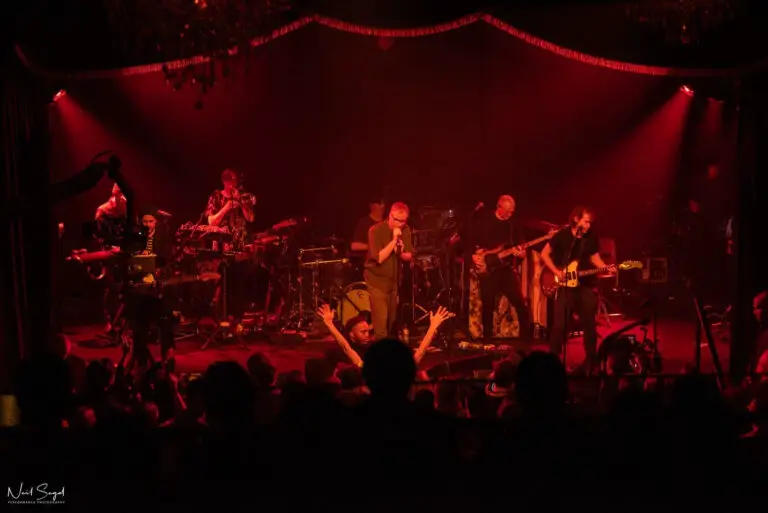 The National treated fans who drove across the country and arrived from Canada and Europe to a 19-song set, including 10 of the upcoming album's 11 tracks and classic songs such as "Graceless" and "Fake Empire." The performance was similar to July 2017, when The National performed Sleep Well Beast at Basilica Hudson.
Prior to the Woodstock show, The National appeared on The Tonight Show Starring Jimmy Fallon on Friday to play "Tropic Morning News."
Catch The National on tour this summer at Madison Square Garden on August 18 with Patti Smith and her band.
The National – Bearsville Theatre, Woodstock – Saturday, March 4, 2023
Setlist: Once Upon a Poolside (Live debut), Eucalyptus, New Order T-Shirt (Live debut), This Isn't Helping, Tropic Morning News, Alien (Live debut), Grease in Your Hair, Ice Machines, Your Mind Is Not Your Friend (Live debut), Send for Me (Live debut), Don't Swallow the Cap, Bloodbuzz Ohio, The System Only Dreams in Total Darkness, Light Years, Graceless, Fake Empire, Terrible Love, About Today, Vanderlyle Crybaby Geeks