On Friday, February 10th, Gen-Z pop icon Claire Rosinkranz played at Manhattan venue Webster Hall as a stop on her Just Because Tour. With support from her openers Mehro and DWLLRS, there was an energetic and excited vibe as fans started lining up as early as 2pm for the show. The infectious energy built up and carried throughout the entire night.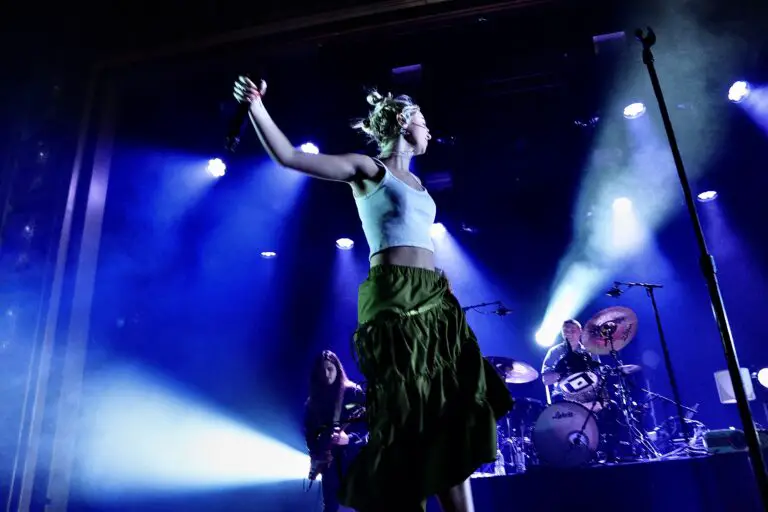 Mehro opened the show with his hit "pirate song", crooning into the mic as fans in the front row swooned. Mehro is an alt-pop singer/songwriter who released his debut single during the 2020 Coronavirus pandemic, and he's recognized for a string of viral hits, including "chance with you" and "hideous" (both of which he played).
Mehro Setlist: Pirate Song, Hideous, Wh*re, Chance With You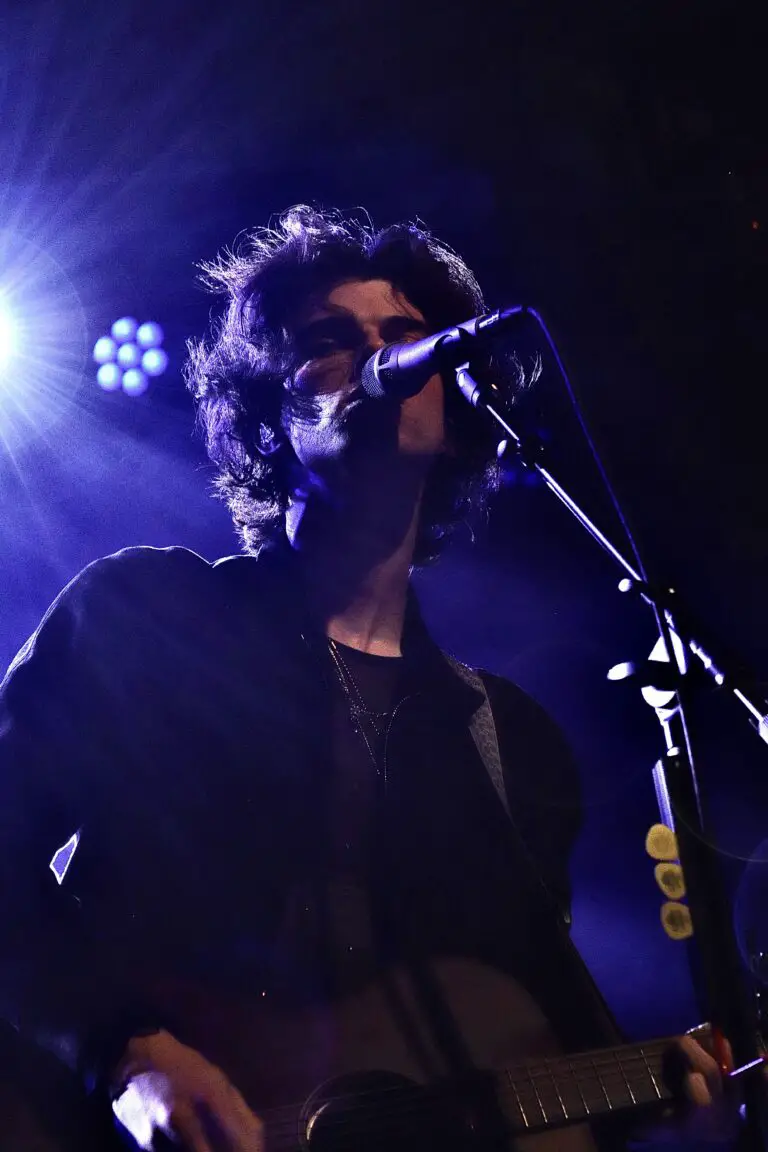 Right after Mehro, DWLLRS (made up of Bren Eisman and Joey Spurgeon) began their set. This Californian duo hail from the sleepy beach town of San Clemente, California. Having taken the city's sunny surf rock and mixed it with neo-soul and alternative-indie beats, the duo creates a diverse sonic palette driven by forward-thinking alt-pop. Utilizing a range of production techniques and carefully crafted songwriting, DWLLRS music evokes feelings of existentialism, nostalgia, and heartbreak – which was all very apparent from the crowd reactions. It was an incredible beginning to the show, with the energy levels increasing with each passing minute.
DWLLRS Setlist: Beauty Rains, Iced Coffee, Dividends, Driving (unreleased), You're Gonna Cry, End Of It All, Blue Spirits, Float Through The Ceiling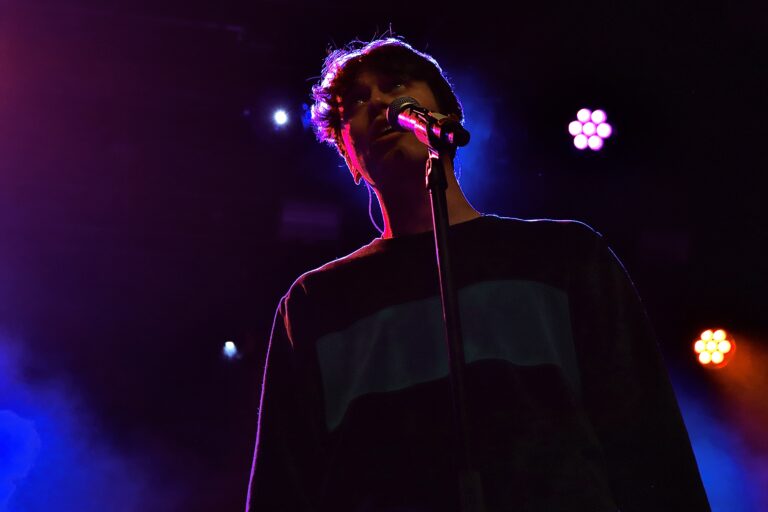 By the time Claire Rosinkranz hit the stage, the crowd was thoroughly warmed up and buzzing with excitement. Claire is a 19-year-old singer/songwriter from California who makes music with her father. After releasing her music on social media, Rosinkranz was signed to Republic Records at the age of 16. She had her breakthrough in 2020 with her single "Backyard Boy" from her debut EP "BeVerly Hills BoYfRiEnd." 
Her set began when her band fiddled with an alarm clock, changing channels from static to Taylor Swift. Suddenly, Claire runs on stage and unplugs the clock. Her band takes their places, with her father on the bass, and Claire launches into "Backyard Boy."
She showcased her musical prowess by leaping across the stage as she performed her heart out. Sporting a stylish new skirt, created by her fellow social media icon Joe Ando, who also attended the show.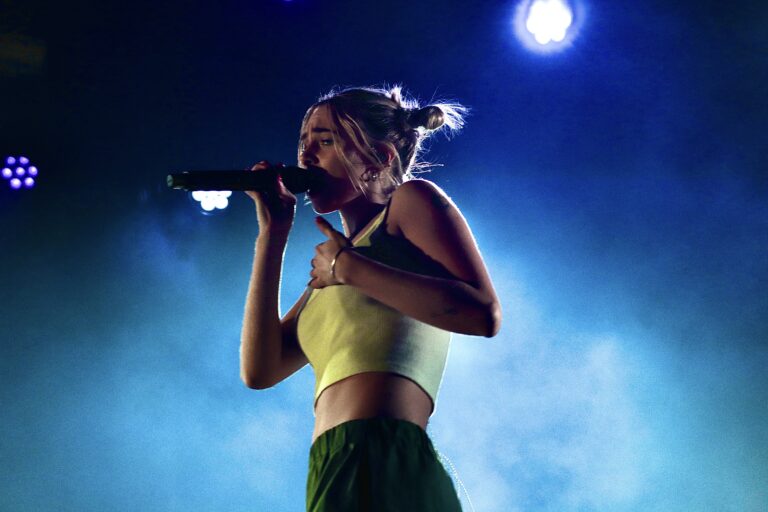 Throughout the show, her moxie and vivacious spirit infected the crowd as she busted out some dance moves and wished a fan a happy birthday. By the time the show came to a close, Claire left the crowd with a liveliness and buzz that defines a Claire Rosinkranz concert.
Claire Rosinkranz Setlist: Backyard Boy, i h8 that i still feel bad for u, Sad in Hawaii, dreamer, pools and palm dreams, never goes away, 123, i'm too pretty for this, Polarized, don't miss me, wes anderson, banksy, screw time, Boy in a Billion, Frankenstein, swinging at the stars, Pretty Little Things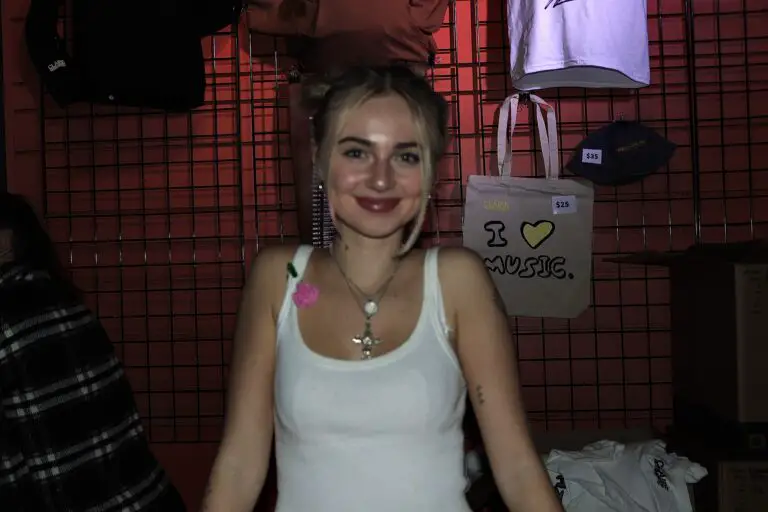 Be sure to keep up with all these artists on socials, especially since there are some shows that just can't be missed!
Mehro and DWLLRS are still touring with Claire, and the tour ends on March 11th in Los Angeles. Keep an eye on their social media for any new show announcements.