Hudson Hall has announced their beloved Hudson Jazz Festival will be returning for the 2023 season.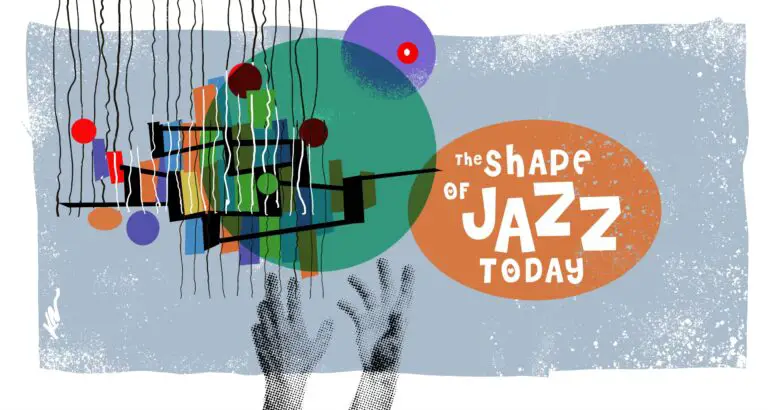 Taking place in New York State's oldest surviving theater, the Hudson Jazz Festival began in February 2018 as a way to celebrate one of America's greatest art forms in Hudson Hall's historic 1855 theater.
The festival reflects Hudson Hall's mission of not just promoting the arts, but supporting its community. The festival was intentionally programmed in February as a way to bring business to Hudson during the traditionally slower shoulder season.
In 2020, Hudson Hall added a visual arts exhibition that became an ongoing element of the festival. Featured artists have included Reggie Madison, Tschabalala Self, David Hammons, Bijan Mahmoodi, among others. This year features an exhibition by local artist and designer, Marine Penvern. The 2023 Hudson Jazz Festival kicks off with an exhibition opening party on Thursday, February 16 from 5-7pm.
In 2022, the Hudson Jazz Festival doubled in size, expanding from one four-day weekend to two. Entitled "Lift Every Voice", the 2022 Hudson Jazz Festival featured Jazzmeia Horn, The Baylor Project, Jimmy Greene, Alexis Morrast, Warren Wolf, and Daniel J. Watts, who was presented in a new partnership with the Louis Armstrong House & Museum that included archival film screenings and a masterclass for youth.
Located just two hours outside NYC, Hudson Hall is a nonprofit arts organization offering a year-round schedule of music, theater, dance, visual arts, literature, free workshops for youth and adults, as well as family programs and large-scale community events such as Winter Walk.
2023 Festival Lineup
WEEKEND ONE: (February 16-19, 2023)
Thursday, February 16 at 7pm
Exhibition Opening – Marine Penvern: Body & Soul
Friday, February 17 at 7pm
Sarah Elizabeth Charles: SEC & SCOPE
Saturday, February 18 at 7pm
Marquis Hill: New Gospel Revisited
Sunday, February 19 at 3pm
Michael Mayo
WEEKEND TWO (February 23-26, 2023)
Thursday, February 23 at 7pm
Ulysses Owens Jr. and Generation Y
Friday, February 24 at 7pm
Lucy Yeghiazaryan and Vanisha Gould : In Her Words
Saturday, February 25 at 7pm
Aaron Parks & Samantha Rise: Dreaming Home
Sunday, February 26 at 3pm
Endea Owens & The Cookout
Hudson Jazz Festival tickets are available at Hudson Hall's website.