On Wednesday, January 11th, Robin Skinner held his first annual This Is Home benefit show at the new NYC venue Racket that opened just a few days prior. Better known by his stage name Cavetown, the 24-year-old indie-pop artist played alongside artists like Mxmtoon, Chloe Moriondo, Penelope Scott, Yot Club, Cafuné, Spookyghostboy, and Sydney Rose. With doors opening at 7, hundreds of excited fans lined up hours in advance for a night of jamming, dancing, raffles, and an overall fantastic show. All proceeds from the show went directly to the New Alternatives resource for LGBTQ+ homeless youth.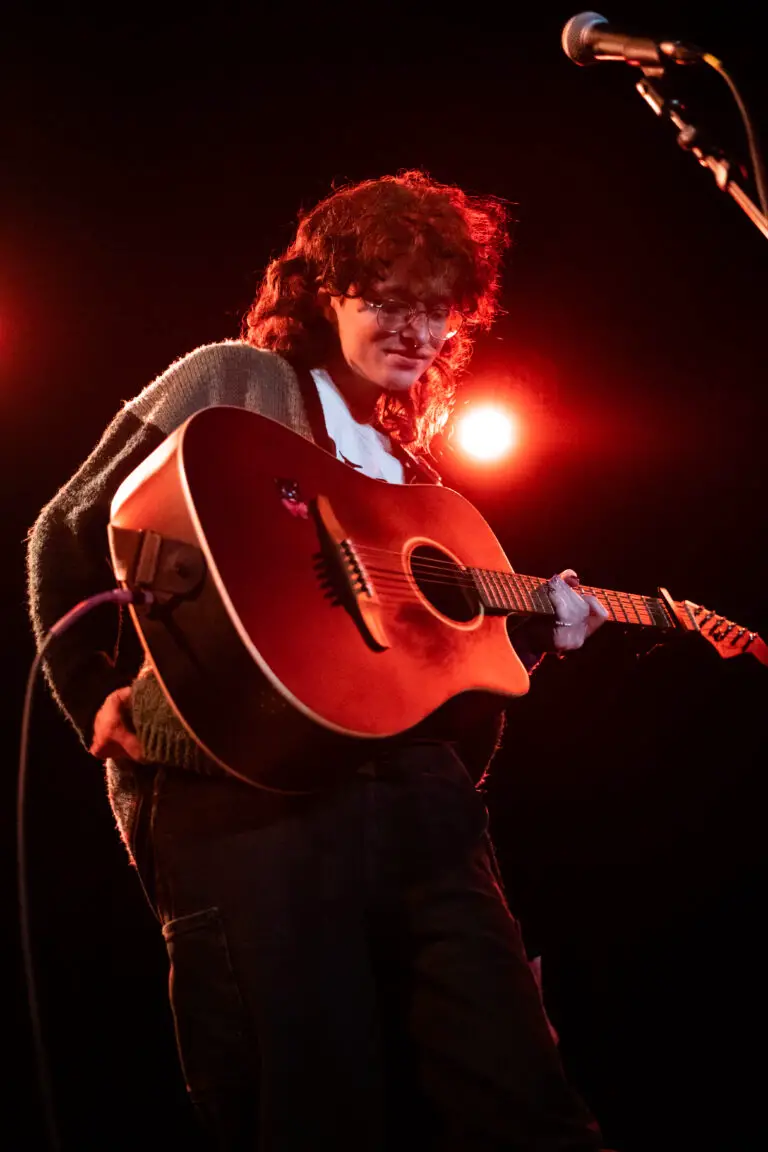 The UK-based singer began his music career at age 13 by uploading videos of his original music to YouTube and sharing songs on the streaming service Bandcamp. He previously played in March of 2022 at the Terminal 5 venue with Spookyghostboy on the guitar. Being a part of the community himself, Skinner plans to host this fundraiser show yearly in support of LGBTQ+ charities.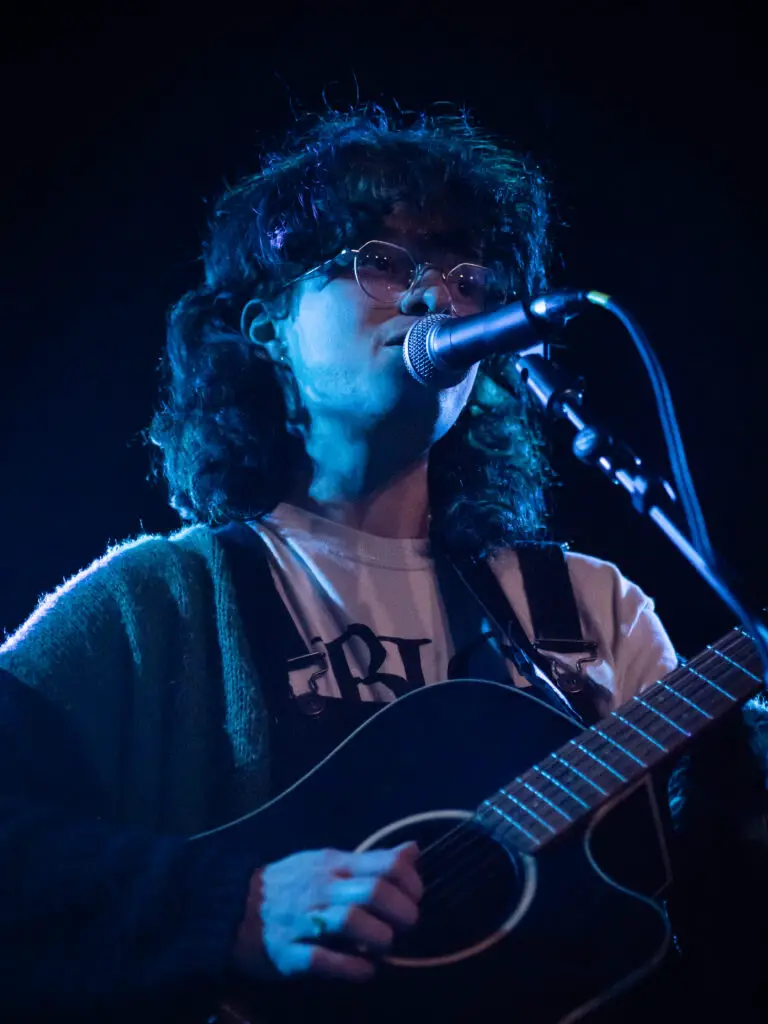 Spookyghostboy took the stage at 7:30, playing a fifteen minute set for his first live performance in over three years. Also known as Austin Thomas, the indie-pop artist began his career in 2012 with the release of his first EP called The Forest Summer.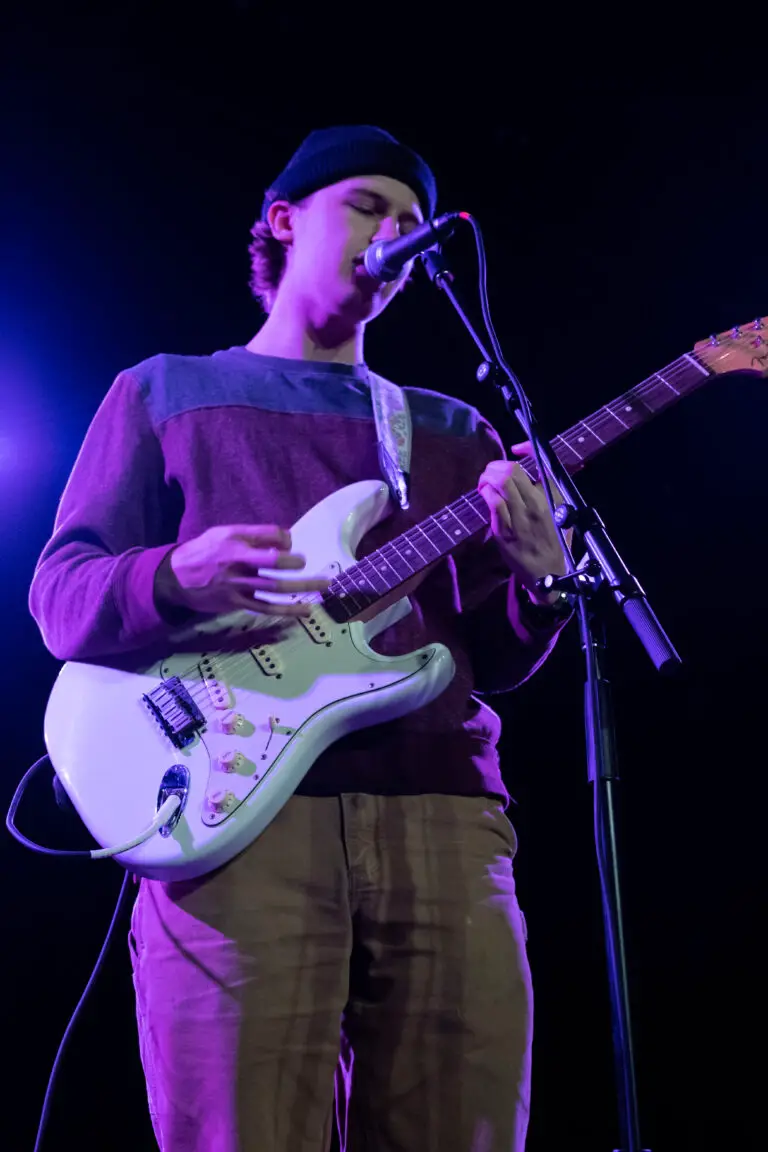 Sydney Rose, a singer-songwriter from Georgia who gained popularity after her covers of "Turning Page" and "Home" went viral on TikTok, entered at 7:55. Also playing a fifteen minute set filled with beautiful vocals during songs, "Idk What I Did" and two unreleased ones, the rising artist put on a phenomenal performance.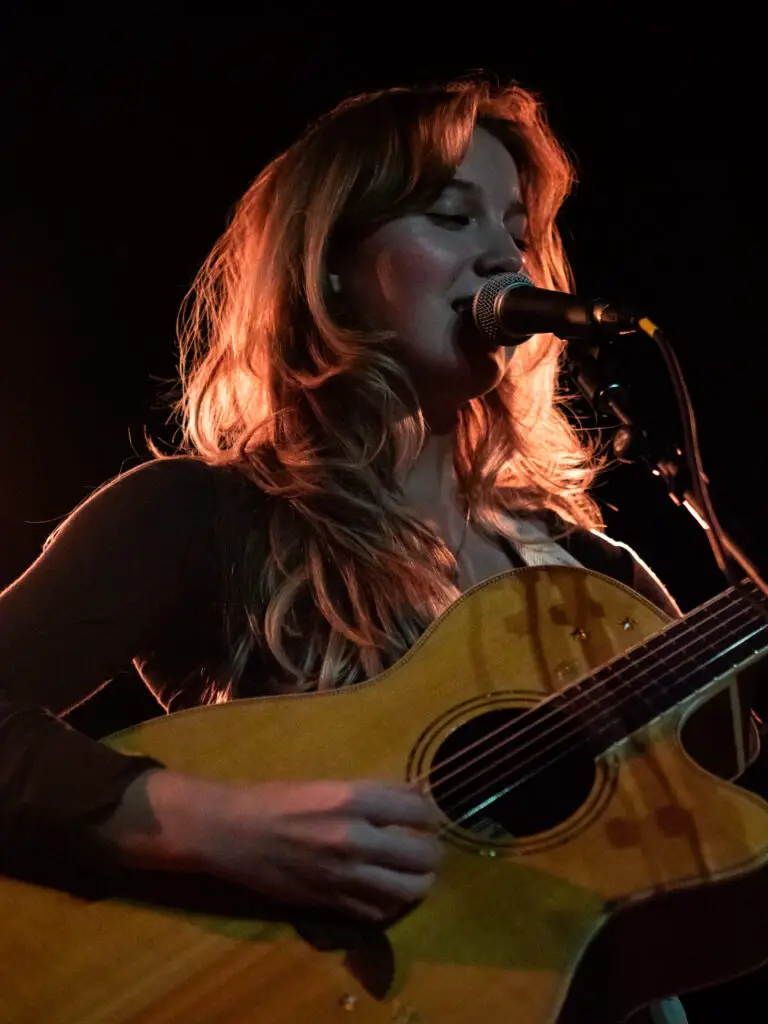 Yot Club, the lo-fi bedroom pop artist from Mississippi also known as Ryan Kaiser, played many songs like "YKWIM" and "Fly Out West" during his set. His unique and distinguishable sound which he created through his masterful songwriting, producing, mixing, and mastering could be heard throughout his fifteen minute set. He is set to tour in North America between February and March of 2023.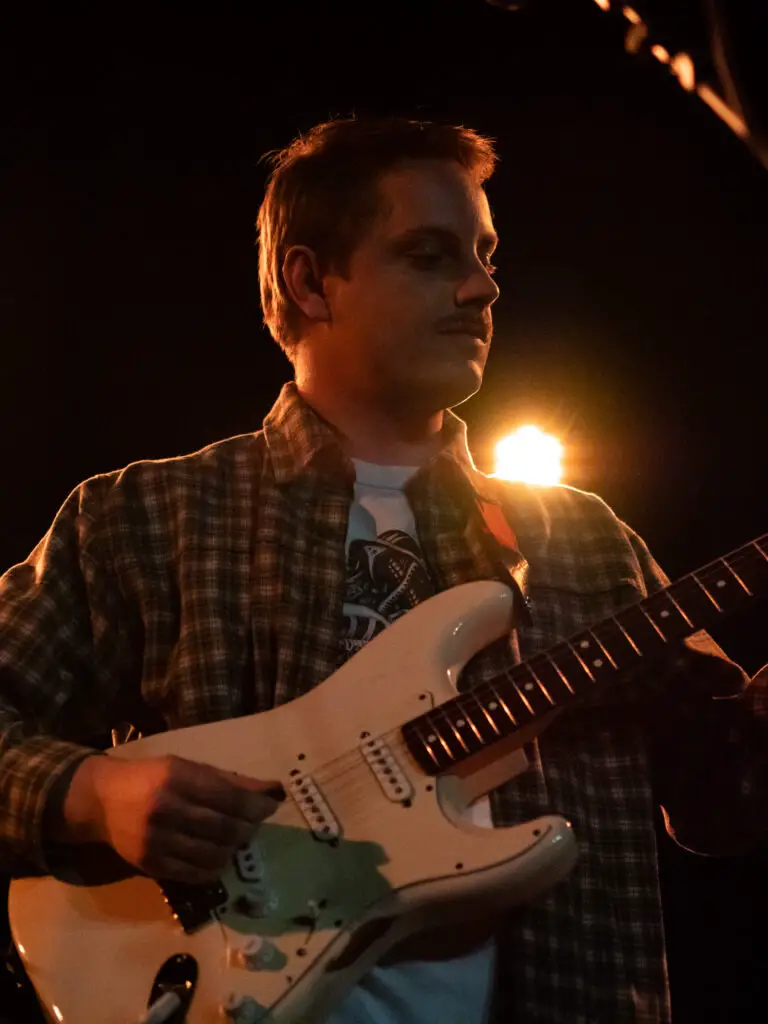 Penelope Scott, evoking comedic, chaotic, and straightforward lyrics with her edgy guitar did not fail to put on an incredible performance with her unique songwriting and vocals. She played unreleased songs as well as some from her popular self-produced album Public Void, which gained massive popularity in 2020.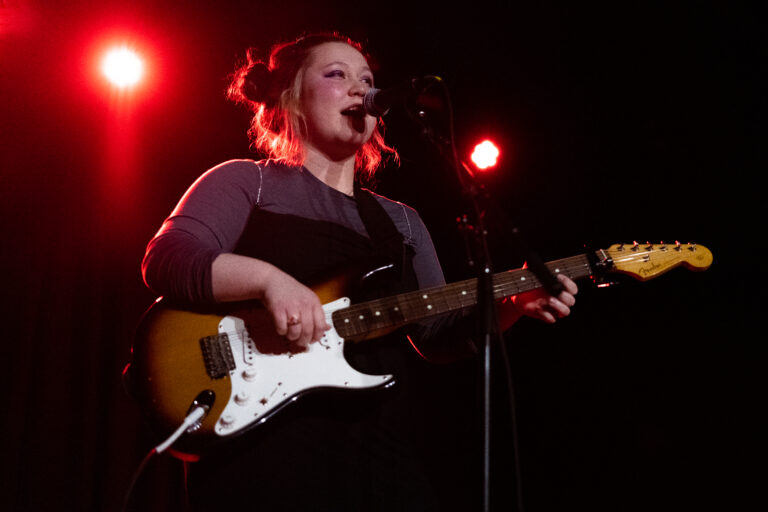 Next on the list was Cafuné, a native New York duo consisting of singer-songwriter Sedona Schat and producer Noah Yoo. The two, creating indie-pop tracks like "Tek It" and "Talk," met at NYU in 2014 and have been making music ever since. Their song "Tek It" went viral just last year and the band is now signed to Elektra Records. Schat and Yoo are starting their North American tour in February 2023 and are set to have a New York show on March 28th at the Bowery Ballroom.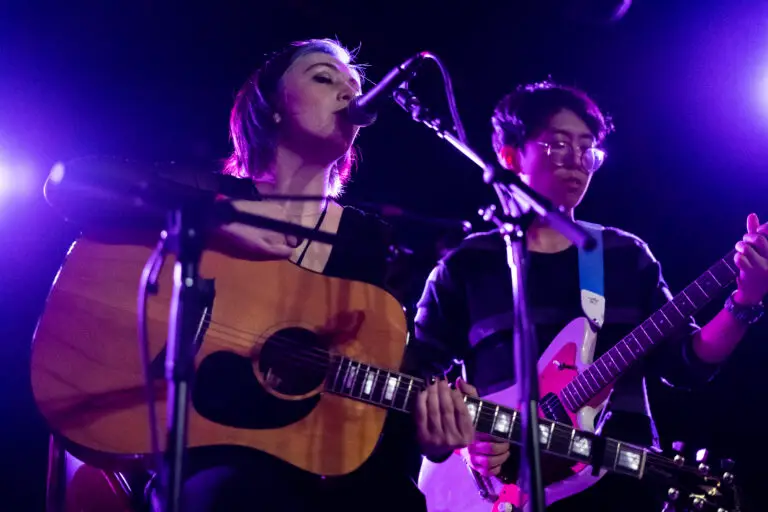 Chloe Moriondo entered shortly after as the second-to-last opening act. A close friend of Cavetown's and featuring on many songs of his like "Snail" from his Sleepyhead album and "grey space" from his recent worm food release, Moriondo excitedly jumped and sang along to songs like "Plastic Purse" and "I Eat Boys." Rocking her cyberpunk outfit, pink hair, and iconic eyelashes, the indie-rock singer amazed ecstatic fans with her powerful vocals. Beginning her music career as a teenager by posting song covers to her YouTube channel, she quickly got the attention of Skinner and has opened for him during past tours.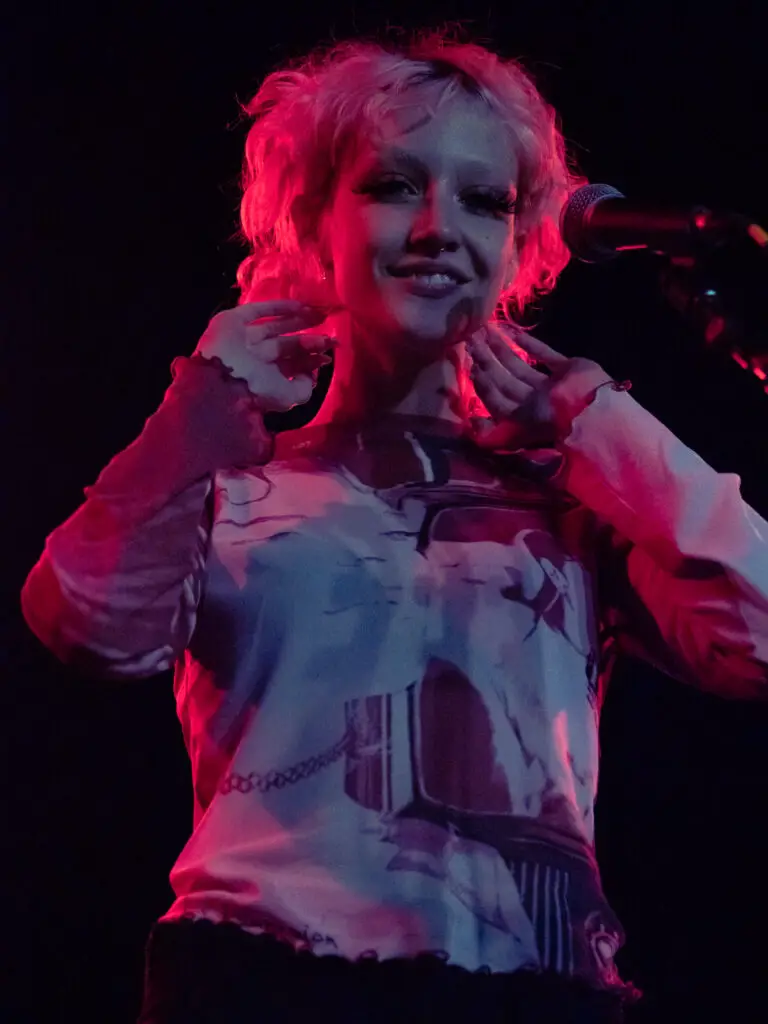 Mxmtoon played the last opening set at 10, performing songs like "prom dress" and "seasonal depression" from her the masquerade album—which Skinner helped produce. She also sang "mona lisa" from her recent album release, rising. The bedroom-pop artist from northern California played a captivating and electrifying set with her signature instrument—the ukulele—and encouraged the audience to sing along with her.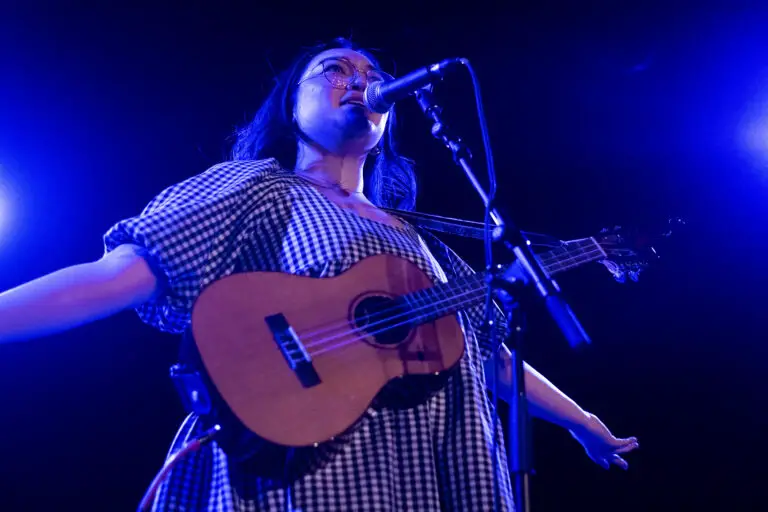 The intimate Racket venue, with a capacity of 650 and looking fresh and newly furbished, hosted a wonderful show. Being much smaller and more intimate than his last NYC concert, the chill and refreshing vibe was evident as Robin interacted with his young and delighted fans. The fully-acoustic set of each artist and the gift-giving of fans added to this happy mood. Mxmtoon accepted many fan gifts like hand-sketched art and an egg-shaped stuffed animal which she named upon arriving. A bouquet of flowers surprised Sydney Rose as she exited the stage, and Robin received a variety of pictures, flags, and letters. Spookyghostboy came out to announce the raffle winners, which included prizes like vinyl pressings and one signed custom Cavetown Fender guitar. Skinner showed the crowd his new "blue chrome ombre" nails and asked whether the New York water gave them "crazy good hair."
Cavetown Setlist: Lemon Boy, 1994, Idea of Her, fall in love with a girl, Juliet, frog, wasabi, a kind thing to do, worm food, This Is Home