Not many musicians have the chops to replace Eric Clapton, nor the "stones" to turn down Mick Jagger, but legendary guitarist Jeff Beck was anything but ordinary. Across the world, musicians and music fans alike are mourning the passing of Beck who died Tuesday at age 78. His untimely death has been attributed to the sudden contraction of bacterial meningitis, according to his family and representatives.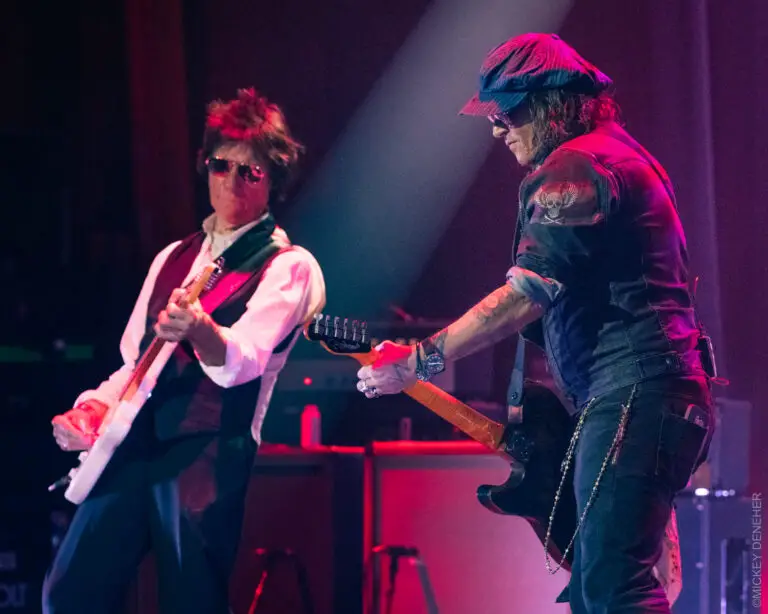 Jeff Beck was a true pioneer in the guitar field, highly experimental, combining jazz and rock in a unique fusion of genres and sounds. Widely hailed as one of the greatest guitar players of all time, Beck paved the way for both instrumental music and guitarists, experimenting with sound through volume control knobs, pickup selectors and whammy bars while simultaneously inspiring countless subgenres of fusion and psych rock.
While Beck never quite reached the level of commercial success of peers like Jimmy Page or Rod Stewart, he was greatly admired both by star-studded musicians all the same.
As Slash told Rolling Stone all the way back in 1999, "It's a lot easier to appreciate Beck's guitar playing if you're a guitar player. He just has such a natural control over the instrument. It's the ability to make it do something that you've never heard anybody else do. Blow by Blow is the album I had when I was a kid. He would go from love songs to a really blistering, hard-rock, heavy-sounding guitar without ever going over the top."
But it was with that 1975 release, Blow by Blow, Beck's second solo album, that many music listeners began to take note as well. The album sent waves through the music industry reaching fourth on the charts and eventually becoming a platinum record. From there, Beck went on to collect seven Grammys for instrumental performances, and an eighth for his 2009 work on Herbie Hancock's The Imagine Project, over the course of his decades-long career.
Beck was also perhaps his own biggest critic. Upon his induction into the Rock and Roll Hall of Fame with the Yardbirds in 1992 he famously said, "Someone told me I should be proud tonight. But I'm not, because they kicked me out. They did. Fuck them." This in reference to the fact that the Yardbirds booted him from the band from a series of no-shows on a U.S. tour in 1966.
But Beck quickly recovered from his departure with the band, forming his own groups and solo projects and collaborating with countless musicians from Buddy Guy to Ozzy Osbourne. He also made it back to the Rock and Roll Hall of Fame stage on the merits of his solo work in 2009. 
Beck continued playing and creating music up until his death. November marked the end of his most recent tour supporting his newest collaborative album with Johnny Depp, "Loud Hailer."  Along the way he performed alongside Depp at the Capitol Theatre in Port Chester, the Paramount in Huntington, and the Ulster Performing Arts Center, in Kingston, NY. His final live performance took place Nov. 12 in Reno, Nevada.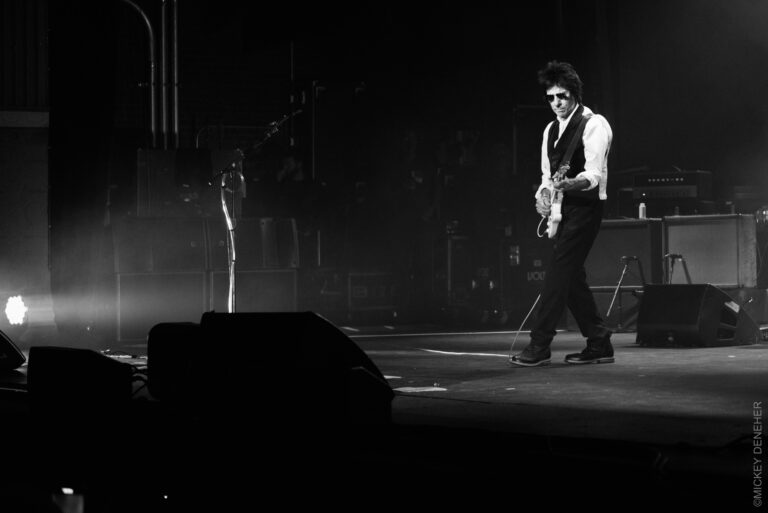 Fellow guitarists took to the internet to remember Beck and his lasting legacy. On Twitter, Jimmy Page wrote, "The six stringed Warrior is no longer here for us to admire the spell he could weave around our mortal emotions. Jeff could channel music from the ethereal. His technique unique. His imaginations apparently limitless. Jeff I will miss you along with your millions of fans."
Joe Bonamassa similarly tweeted praise to the guitarist for his innovation of the electric guitar: "You'd just give him a guitar and he'd figure out a way to get these sounds out of it, and that's complete raw talent, it's not the equipment, it's just him. RIP to the legendary Jeff Beck."
From his time with the Yardbirds and the Jeff Beck Group, to his own solo career, Beck touched the lives of countless musicians and listeners and forever changed the possibilities of the electric guitar. Ever the rule-breaker, Beck is gone but not forgotten, solidified in the echelons of rock gods for time immemorial.