Ween closed 2022 with a bang on Sunday, December 11 at The Fillmore in Maryland, busting out rare gems and fan favorites to a packed house. The end-cap to a three-show early winter mini-tour, Ween crushed the year like The Hulk, with a couple shows at The Met in their hometown of Philadelphia, ending in the devastation of Silver Spring, with a line over four blocks long to get in.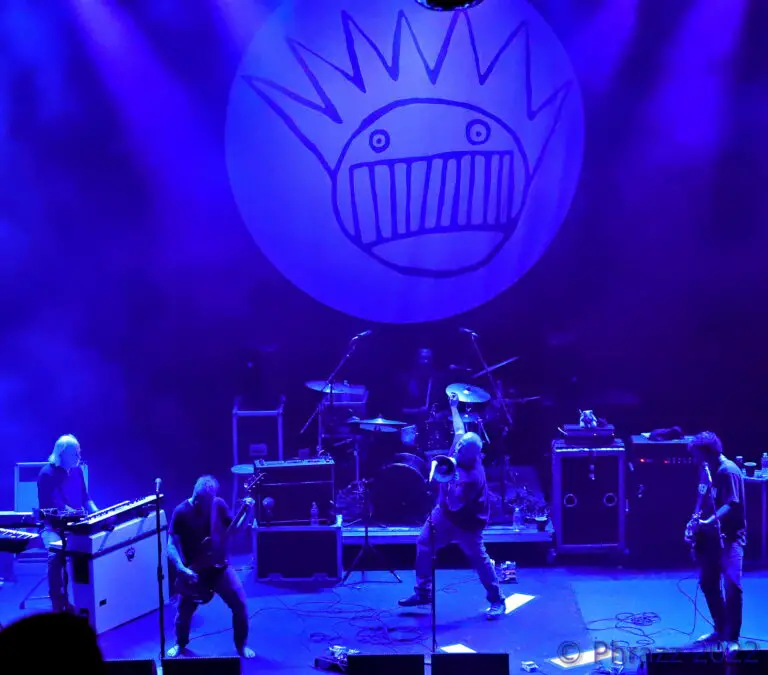 Kicking off with their most popular opener, "Buckingham Green," Ween pulled songs off nearly every album, with hugely popular tracks like "Take Me Away," "Doctor Rock," "Spinal Meningitis," and "Bananas and Blow" deftly delivered into the eager ears of their ardent fans, along a few personal favorites, "The Golden Eel," "Polka Dot Tail," and "Ocean Man." Most of their songs were fierce, with a few mellow trippy interludes, such as "Albino Sunshine Girl" (with heavy phase effects on Gene's vocals) and "Ice Castles," with its chilly harpsichord and melodic bass & guitar interweaves. It was abruptly followed by a slamming "Final Alarm," with Dean delivering sonic whiplash on his Alembic (named "El Cabron", which he rarely breaks out, except for special shows). They ended their long set with the venge-core anger-fueled ballad, "You Fucked Up," thanking the audience for their commitment.
Rarer tracks had more play last night than their last few shows, such as the chainsaw guitar-driven "Mononucleosis" (30 times ever played), "Pollo Asado" (very rare – only 8 times ever played, with Gene sitting on a stool to deliver the drive-in monologue), "Cornbread Red" (only 12 times ever played), and the rarest of the night, "Flies on My Dick," which has only been played 5 times ever, not played in over 250 shows.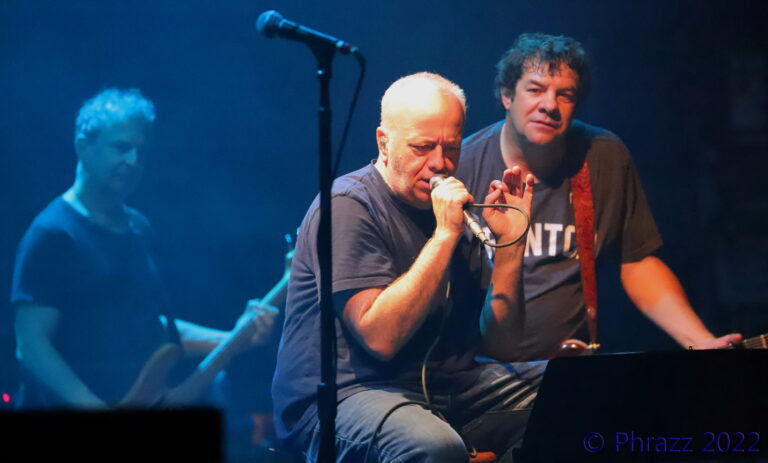 Brooklyn native Dave Dreiwitz hopped back and forth across stage, often joining Gene and Dean in a tight circle on the same mic, or whispering "yes…" and "no…." at the blissfully quiet audience during "The Mollusk."
After sinking a monster set clocking in at nearly 3 hours, Ween resurfaced for a 4-song encore, starting with the raucously speedy "Wavin' My Dick in the Wind," a shredtastically intense "Licking the Palm for Guava," trippy screaming in "Mushroom Festival in Hell" (with Gene on megaphone), ending with an absolutely explosive rendition of Motorhead's "Ace of Spades" to close out the night and the year in classic Ween fashion.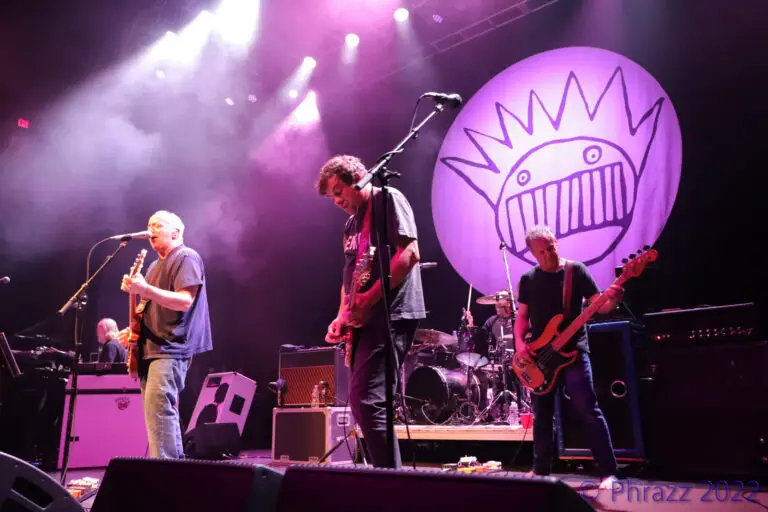 Ween is certainly not everyone's cup of blue tea. They are a special kind of weird, highly accomplished musicians and songwriters with a massive repertoire and a devoted fanbase. Because of the pandemic, Ween only played 14 shows in 2021. However, they've played a total of 28 shows in 2022, which along with rare gems suggests they may ramp up in 2023, as one can only hope.
Download a recording of the show by Alex Leary (24-bit FLAC) and check out videos from Moni Hampton.
Ween – The Fillmore, Silver Spring, Maryland – Sunday, December 11, 2022
Setlist via Brownbase.org: Buckingham Green, What Deaner Was Talkin' About, Light Me Up, Piss Up a Rope, Take Me Away, Gabrielle, Sweet Texas Fire, Mononucleosis, Touch My Tooter, The Golden Eel, Your Party, I Don't Want It, Sorry Charlie, With My Own Bare Hands, Ice Castles, The Final Alarm, Albino Sunburned Girl, Bananas and Blow, Cornbread Red, Stroker Ace, Doctor Rock, Pollo Asado, Vallejo, You Were the Fool, Spinal Meningitis (Got Me Down), Polka Dot Tail, Flies on My Dick, Roses Are Free, The Mollusk, Loop de Loop, Ocean Man, You Fucked Up
Encore: Waving My Dick in the Wind, Licking the Palm For Guava> Mushroom Festival in Hell, Ace of Spades