It's not without calculated risk that Joe Satriani can take his guitar to places that no other guitar has gone to before. That's what makes his music and his shows so unique and extraordinary.  Sunday October 30th 2022, brought Joe Satriani and his band made a stop at Babeville in Buffalo. The venue is an old church turned into a beautiful concert hall.
After two years off the road, and two full length albums released ­­(2020's Shapeshifting and 2022's The Elephants Of Mars) , it was time for Satriani to return to the stage. For this tour titled "Earth Tour", he's put one of his best bands together. It features legendary session drummer Kenny Aronoff, bassist Bryan Beller (from Steve Vai and Dethklok), and keyboardist and guitarist Rai Thistlethwayte.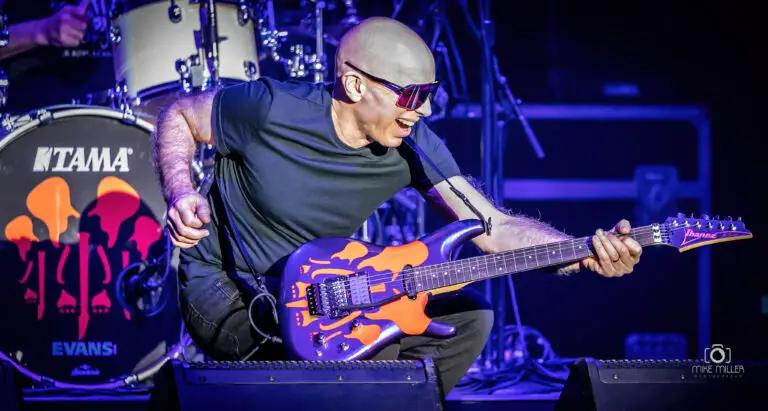 Most performers play all of their hits and little newer material, but Satriani played almost half of his songs from his past two albums. His new music is just as innovative and made for live performance as his more well-known songs. Given the fact that he's playing only instrumental music, probably makes the blend a little more transparent.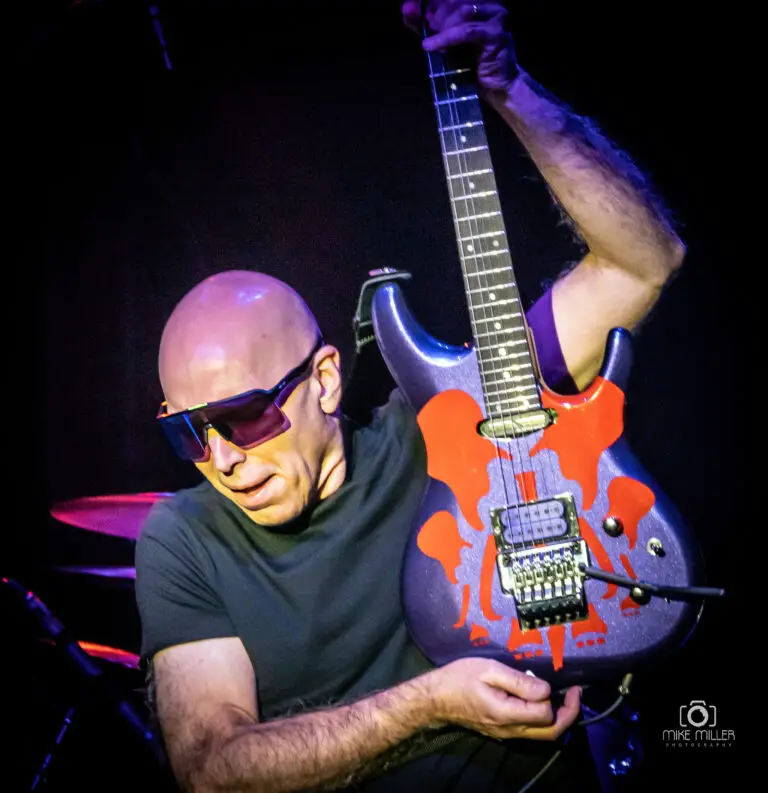 Visually, Satriani and Aronoff, are both bald and brandishing similar wraparound sunglasses, marked an intriguing contrast to longhairs Beller and Thistlethwayte. Together, they mesh like a band should, with the spotlight mainly on Satriani the whole night, both Aronoff and Thistlethwayte had their own featured solo segments.The drum solo kicked off the second set of music. The bassist Beller consistently rattled the walls with his chunky bass lines.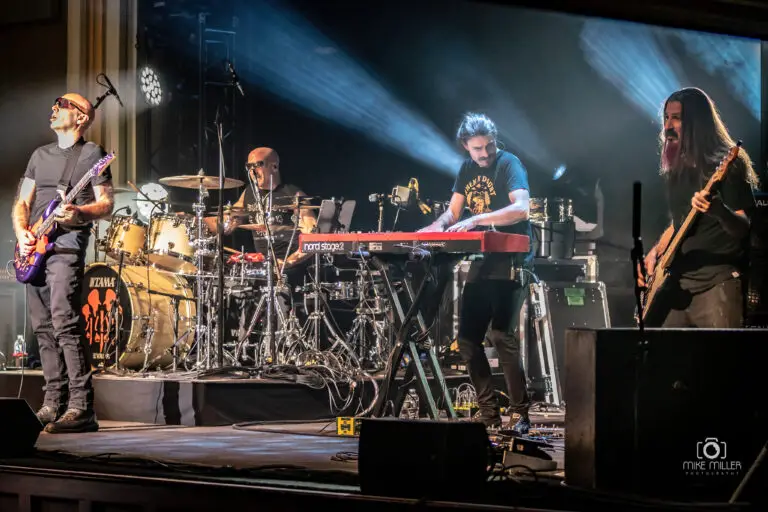 The performance offered a full overview of Joe Satriani, where he's been, where he's at now, and where's he going next. All of the musicians were at the top of their game and the crowd gave standing ovations many times during the show.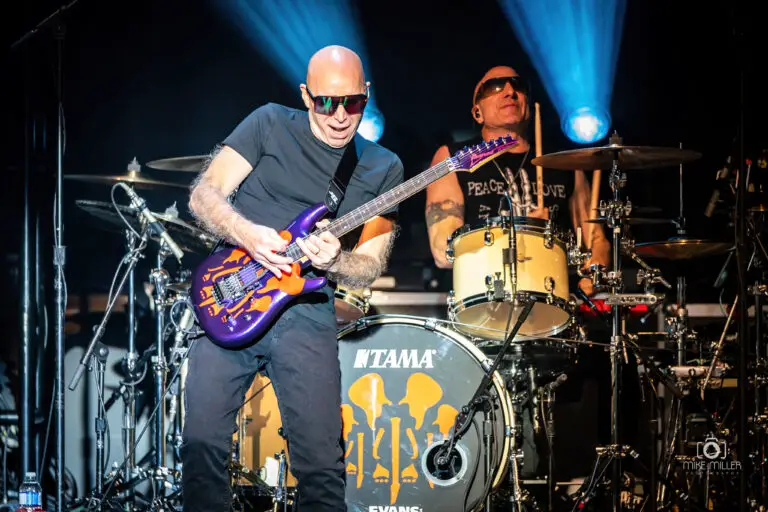 Set 1: Nineteen Eighty, Sahara, The Elephants of Mars, Ice 9, Thunder High on the Mountain, One Big Rush, Blue Foot Groovy, Flying in a Blue Dream, Spirits, Ghosts and Outlaws, Faceless, Crystal Planet, Summer Song
Set 2: Drum Solo, E 104th St NYC 1973, Keyboard Solo, Cool#9, Ali Farka, Dick Dale an Alien and Me, Shapeshifting, Teardrops, Luminous Flesh Giants, If I Could Fly, Always With Me, Always With You, Satch Boogie
Encore: Crowd Chant, Surfing With the Alien