On a late summer night, with the summer concert season winding down, Shinedown brought their Planet Zero World Tour to Darien Lake Amphitheater on Tuesday, September 20.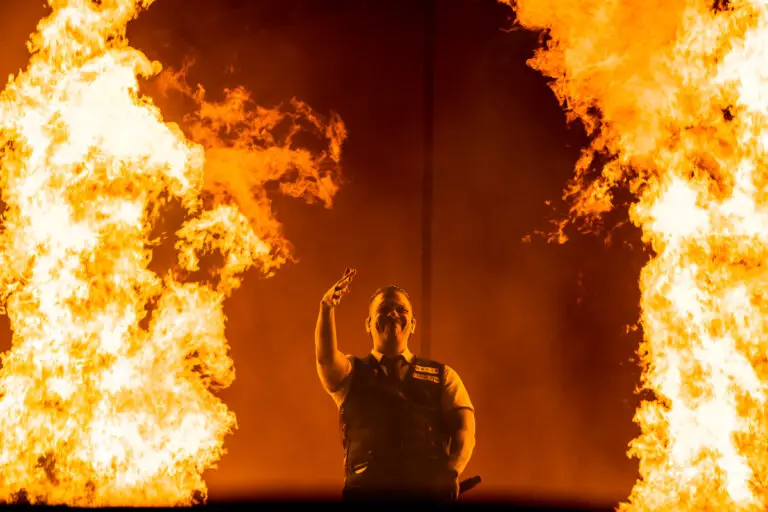 Shinedown, hailing from Jacksonville, Florida, have become regulars on the New York State concert scene over the last decade.  Tuesday night marked the band's third performance in Upstate New York over the past week.
John Harvie opened the concert with a high energy, fast paced performance.  Harvie bounced from all corners of the stage as he worked his way through several of his alternative rock tracks. 
Up next was Jelly Roll. He performed a mixture of hip hop and rock music blended with his strong, soulful voice.  The crowd was fully engaged at this point, belting along lyrics to many of the songs, including the powerful set closer "Save Me."  
Finally it was time for the main event.  After a brief video highlighting the band's return to touring in a post-pandemic world, Shinedown took to the stage in a shower of fireworks and pyrotechnics.  Opening with "The Saints Of Violence and Innuendo," the band followed with a mixture of songs old and new.   There are few frontmen as charismatic as lead singer Brent Smith, as the crowd hung on his every move. 
As the show wound to a close, the band brought opener Jelly Roll back to the stage to join in a cover of Lynyrd Skynyrd's "Simple Man." While the cover has become a staple in Shinedown's set, the song took new life mixed with Jelly Roll's powerful vocals. The crowd quickly engaged in a full-fledged sing along.  Shortly after, the band closed the evening with "The Sound of Madness."