Swiss instrumental quintet L'Eclair, Memphis rockers Spaceface, and Rochester's own Drippers took the Bug Jar audience on a made-for-Saturday journey this past Tuesday.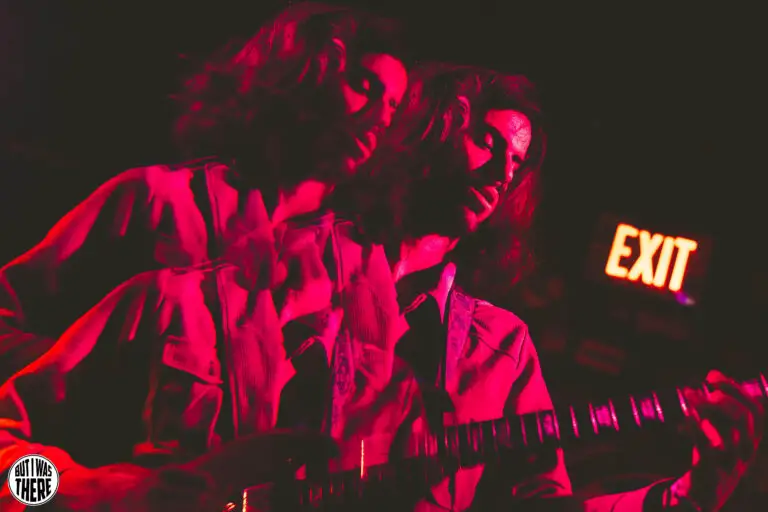 Mike Turzanski's Drippers set the night in motion. A mid-set multi-movement piece proved to be a highlight. Dual synths laid down eerie sounds matched with a haunting bass and drums backdrop. The electronics went into hyperdrive as the guitar took over. It spilled into a new wave segment and then ramped back up to something resembling prog-rock. As the groove got thicker, so did the smoke. A smoke machine sat on stage throughout the night and was used liberally but timely by all bands. Later in the set, a dual guitar ripper featured some hang-on-if-you-can bass work while a punk rave up gave the drummer's star time to shine bright. The smoke had cleared but the journey was just getting started. Takeoff was imminent.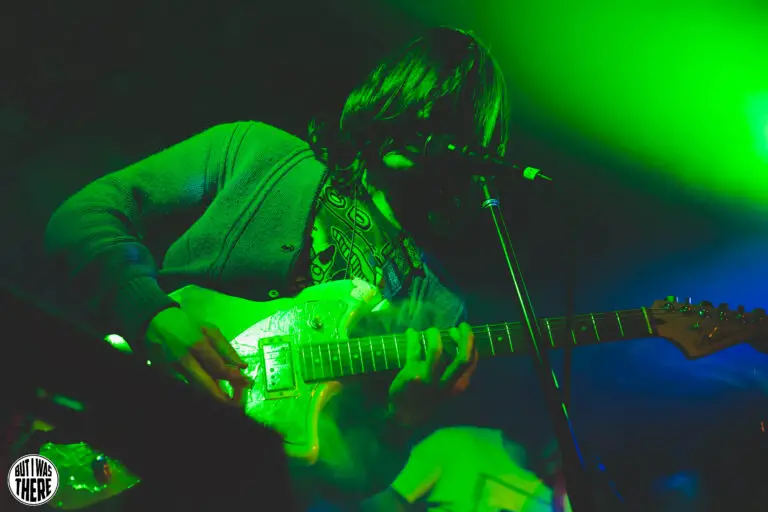 Spaceface, led by Jake Ingalls, formerly of the Flaming Lips, brought their own style of party-ready psychedelic rock. After a quick band huddle, they launched into "Happens All the Time," it's crunchy guitar disco rock got limbs moving throughout the room. "Rain Passing Through" amped up the dance grooves and it wasn't long until bodies were fully in motion.
With a full-body workout underway, it was only appropriate to throw in some 3rd grade gym class references. Ingalls reminisced at the awkwardness of climbing ropes and changing in front of your classmates. It all began to make sense when he busted out a rainbow-colored parachute and tossed it out in the crowd. We all grabbed a hold and started to wave it up and down, following along to Coach Ingalls' instructions. As the band ripped through a funky jam the crowd ran under the parachute according to their color or other various experiences. When it was asked for those who were at the Bug Jar for the first time, no one moved. A crowd of regulars!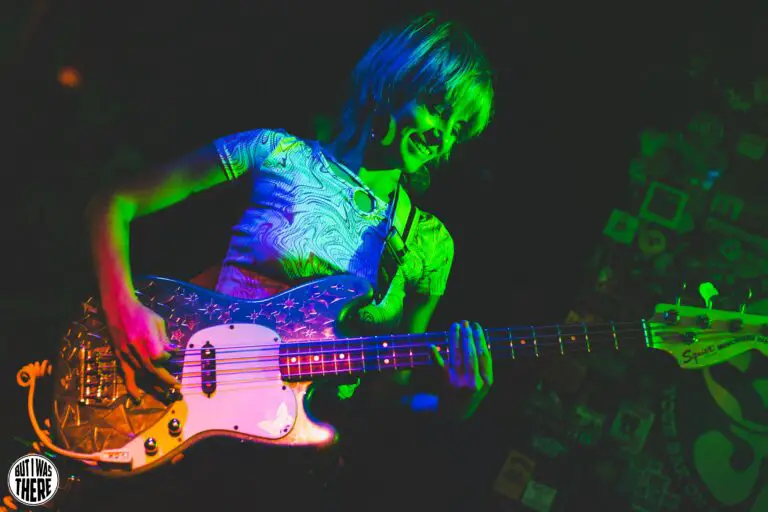 The smoke machine was igniting throughout the set, and so were the tunes. Guitarist Eric Martin occasionally busted out a snow machine, filling the room with fake snow, which as it lingered, mixing with the smoke and lights, resembled the upside-down from Stranger Things, appropriately enough with the Bug Jar's upside-down apartment. A tripped-out cover of The Verve's "Bittersweet Melody" was truly unique. Katie Pierce laid down a fat bass line under Daniel Quinlan's intricate beats on "Cowboy Lightning," everything pinging back and forth off the walls for an immersive sound. The energy was also pinging around the room, a full-on dance party had exploded. We had ignition.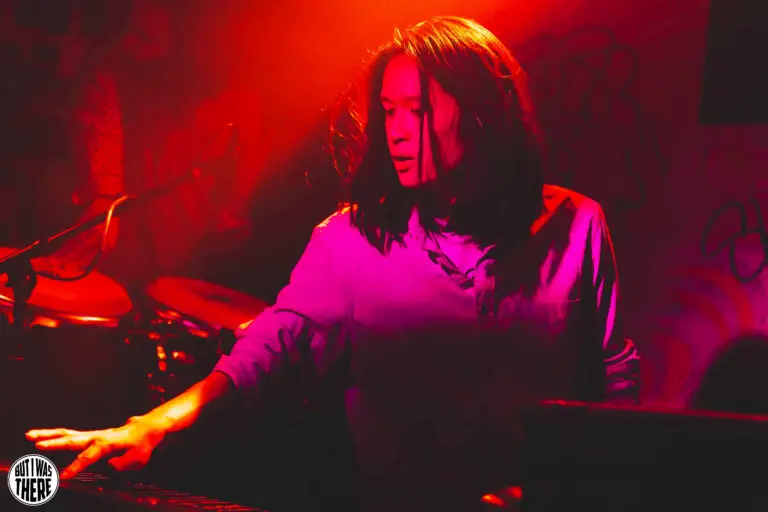 L'Eclair closed the night, guiding the ship through the cosmos with their Francophonic funk. As the music was instrumental, the French was implied, though those who witnessed soundcheck got a good dose as they called out instructions to their sound engineer. L'Eclair translates to "flash of lightning," brilliant sparks appropriately emanated off the stage.
The Swiss quintet immediately set the crowd on course for more body moving. Fat intergalactic grooves were accompanied by keyboard laser beams and spacey guitar moans. Wild polyrhythms went in and out of step with jaunty synths.
Shorter flights gave way to extended jams. One built and built, a fiery engine, then dropped out all at once, floating in a zero-gravity groove. The drummer sparked the engine for another burn with oontz-oontz raving rhythms and cosmic beams shooting out from the synthesizers. A magnificent cacophony burst forth before melting down to a spectacular drum solo, complete, of course, with more sci-fi-infused synths.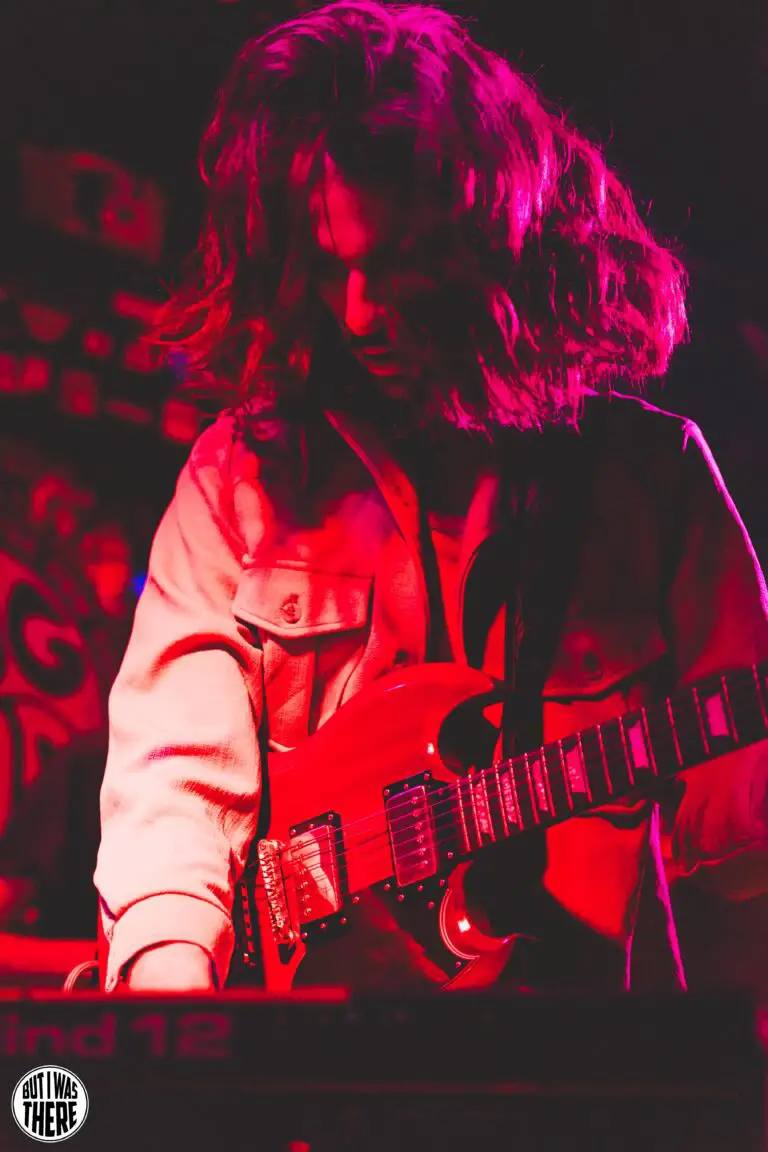 The grounded dance-party of Spaceface took flight with L'Eclair, the band and crowd bouncing in lockstep, the ground pulling downward less and less as the night grew shorter, until the music felt like it had suspended the crowd in mid-air. The jams grew more electrified, more extended, stretching into the outer reaches. With no vocal mic on stage, banter was kept to an absolute minimum. Non-stop instrumental goodness filled the void between and within. Bursts of smoke provided a physical presence to the ethereal aura emerging along the waves of sound.
An encore is never a sure thing at the Bug Jar, and when one is granted is generally pretty quick. L'Eclair was coaxed out for two encores, each one a lengthy electronic funk out. One last burn to get us back home. Re-entry was a bit rough, Wednesday already underway as we departed the ship.