NY-based solo artist ALYXX released her newest single, titled "Serenity." The emotional track reminds listeners it is okay to put mental health first and take time for yourself amidst the chaos of life.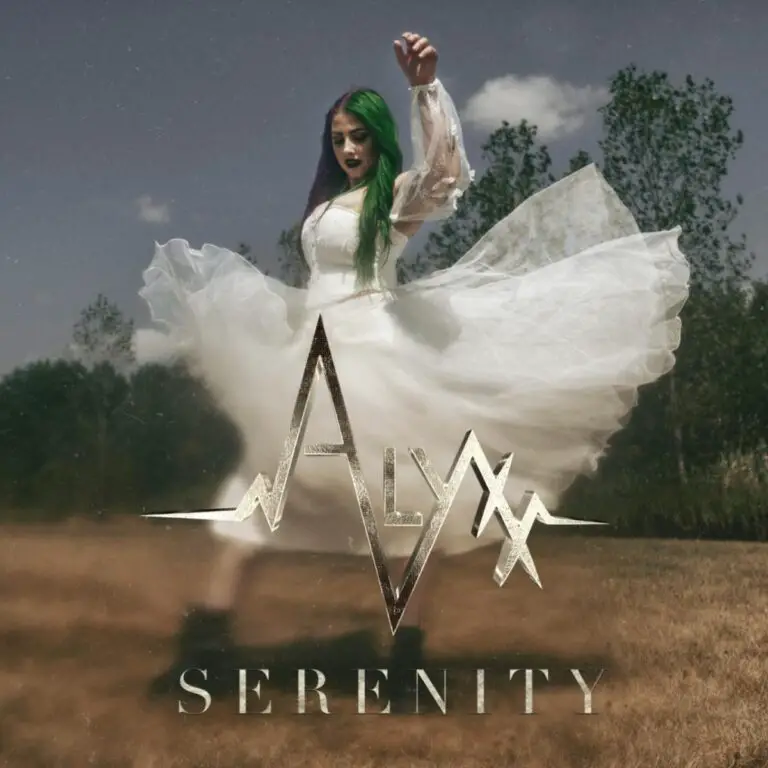 Based out of Rockland County, ALYXX wrote the track in March of 2022 and recorded "Serenity" at her home studio and at Cinderella Man Studios with Zaki Ali. The song is haunting, starting slowly with piano and backing vocals before building with an impressive vocal style and rock instrumentals.
Drums from Ali and guitar from Brandon Hawkes contribute to the single's intense sound. The accompanying music video showcases all three musicians performing the song alongside moody lighting and visuals.
"Serenity" is powerful not only in sound but also message, with ALYXX singing, "Let the weight of the world / Fall on someone else's shoulders / Cause I'm tired of taking on the responses of others" as part of the track's bridge. The melodic metal single is catchy, and the artist's talent as a singer and songwriter shines.
It's about putting yourself and your mental health first. Wanting to do something and being able to do something are two different things. Sometimes you have to say no, for your own well being. Life will always be hectic, but one must find the calmness within the chaos.

– ALYXX
Take a listen to ALYXX's latest musical release and video below. "Serenity" is out now on all streaming platforms. To keep up with ALYXX, find her on Instagram, Facebook, and Twitter.