From Rochester, Max Doud is making major strides in his career by releasing his first single of the year titled "Spin In Place" at just 17 years old. The professionalism and polish that went into this new release is just the beginning of hearing and seeing Doud's truest capabilities.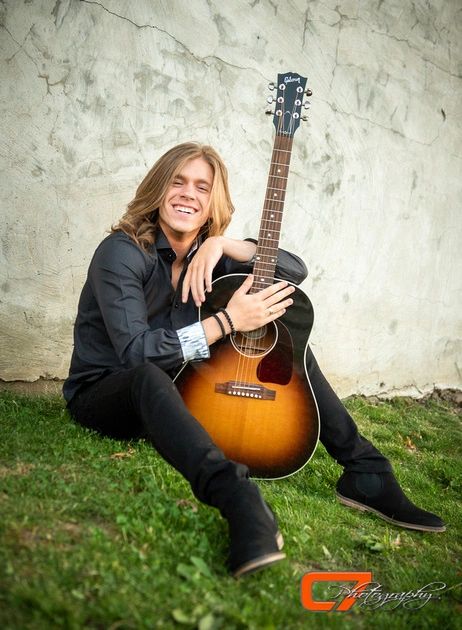 Max Doud is a 17 year old musician (singer/songwriter/guitarist) and a student of Elvio Fernandes' Roc Academy in Rochester, NY. Max performs all over the city as a solo act, as a duo with drummer Brennan Dornberger (5 Second Rule), and with his Roc Academy band Own the Night. 
"Spin In Place" is a contemporary rock song, driven by commanding instrumentals and showcases Doud's vocal ability. The track is the first to be co-written with Steve Sopcheck, helping compliment and fine tune Doud's musical prowess as a young, evolving musician.  
Not only is this new release Doud's first on record musical entry for the year, but it's also his first single to be released in conjunction with Sin Eater Entertainment. On his new endeavor with Sin Eater Entertainment, he comments: "I am also super exited for my journey to begin with Sin Eater and getting to see the more technical side of creating music and I can't wait to see where it goes!" 
Max Doud describes the meaning of his newest single by saying, "The song is about the journey that one would take to reach a goal in life that they have, while everything is still happening all around them whether it's troubles or triumphs. You still want to reach that goal no matter what and that's how life is for me right now. I want people to keep chasing their dreams no matter what and continue down their paths in life. This song helps me feel motivated in that sense."  
"Yes, he likes to sleep until noon. Yes, he has to be reminded to clean his room. But this kid has been playing solo gigs in bars since he was 12 years old. And did you know he co-wrote his first original song at only 13 years old? He puts 110% into everything he's passionate about…further proven by the fact he earned a black belt in karate at the young age of 10! Every weekend you can bet you'll find Max playing somewhere in Rochester, NY…whether it is a solo gig, or with his duo 5 Second Rule with drummer Brennan Dornberger, or his Roc Academy band, Own the Night you can be certain you'll be entertained!"

Max Doud