On Oct. 15, The Uncle Louie Variety Show will come to The Egg in Albany for a night of comedy, original music, and more.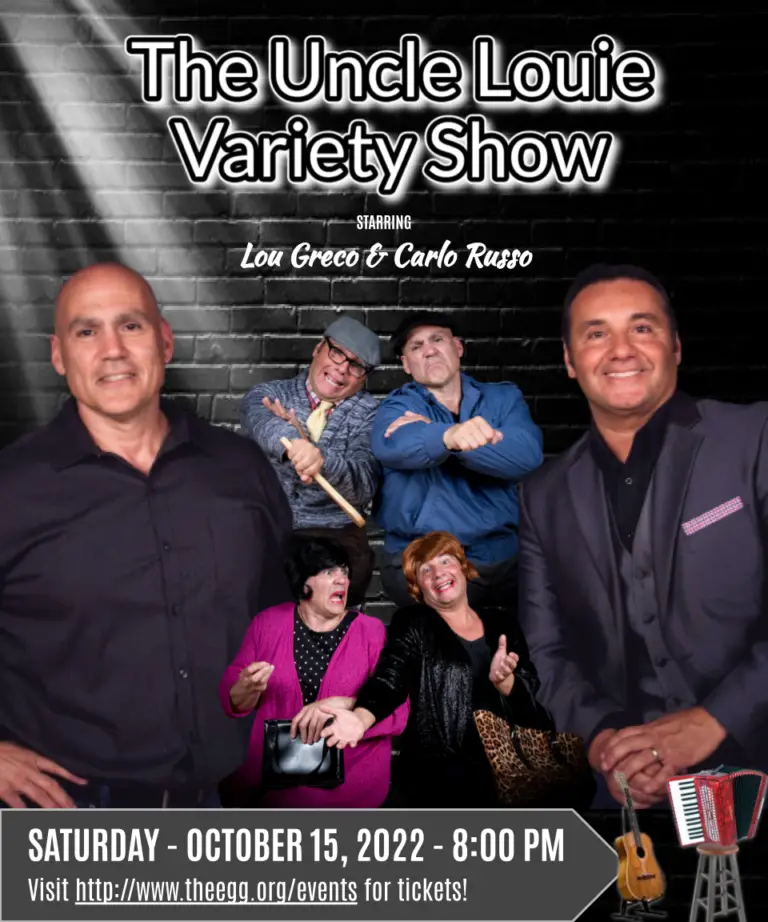 Comprised of two comedians, Lou Greco and Carlo Russo, the show takes a hilarious and unique look at what it is like growing up as an Italian-American. Originating from Syracuse, Greco and Russo grew up together and began writing comedy during their high school Italian class. 
What first started as a few ideas on tape grew to hilarious shows on video. Fans can find the pair on YouTube and Facebook, where they make millions of viewers laugh with their writing. Characters such as "Uncle Louie," "Pasqualino," "Zia Maria," and "Zia Rosa," are always getting into trouble and causing great reactions from crowds.
Attendees of The Uncle Louie Variety Show can expect two hours of original music, sketch comedy, and stand-up by Greco and Russo. After 30 years as friends, the duo's stage presence brings a unique energy to their performance. 
Over the year, the pair have traveled around the East Coast with "The Hard Comedy World Tour," which Greco and Russo resumed in August. The tour will take the friends to the West Coast, southern United States, Canada, Australia, and England. 
For tickets to The Uncle Louie Variety Show on Oct. 15, visit The Egg's website, here.