The Yardbirds recently announced their Fall 2022 U.S. tour dates with six shows in the month of Sept. The English rock band will come to Daryl's House in Pawling on Sep. 21 after stops in Massachusetts.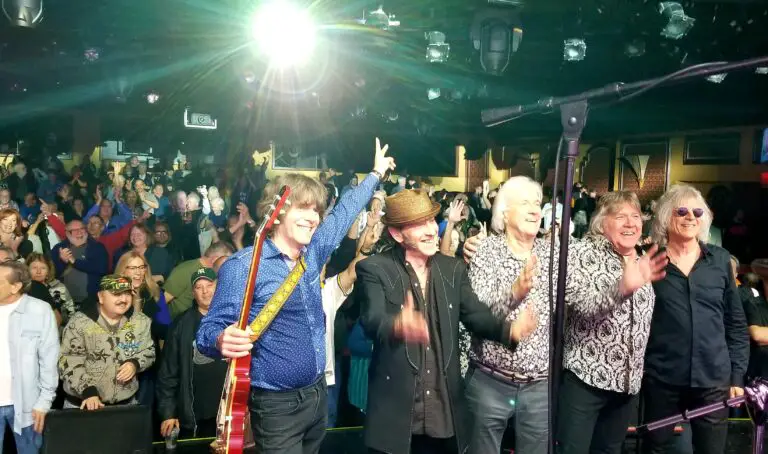 Known for their experimental blues-rock sound, the Yardbirds brought the world some of the greatest musicians including Eric Clapton, Jeff Beck, and Jimmy Page, and spurred British blues in the 1960s. The current lineup for the group includes original drummer/composer Jim McCarty, lead vocalist/rhythm guitarist John Idan, bassist Kenny Aaronson, lead guitarist Godfrey Townsend, and Myke Scavone of The Doughboys on harp, percussion, and backing vocals.
With their chart-topping hit "For Your Love," the Yardbirds captured fans' attention and continue to meld heavy rock, wild jams, blues, and more. The band's most recently released the super deluxe version of their 1966 album, Roger the Engineer, in 2021. The album features multiple versions of tracks, mixes, and more with 40 tracks total. 
The Yardbirds continue to influence generations of bands and artists today making any show of theirs a testament to that inspiration. See below for the complete list of the six September Fall tour dates for the Yardbirds. Tickets are currently available via the band's website. 
The Yardbirds 2022 Fall Tour Schedule:
September 17 – West Yarmouth, MA – Music Room Cape Cod
September 19-20 – West Springfield, MA – The Big E
September 21 – Pawling, NY – Daryl's House
September 22 – Philadelphia, PA – City Winery
September 24 – Annapolis, MD – Ram's Head