Hailing from the Finger Lakes region, rock & roll band the Sweats is set to release their upcoming single, "Whiskey Thursday," out on streaming services on July 28. The single is the first off of their album, Summer Nights Begin, which will drop later this year.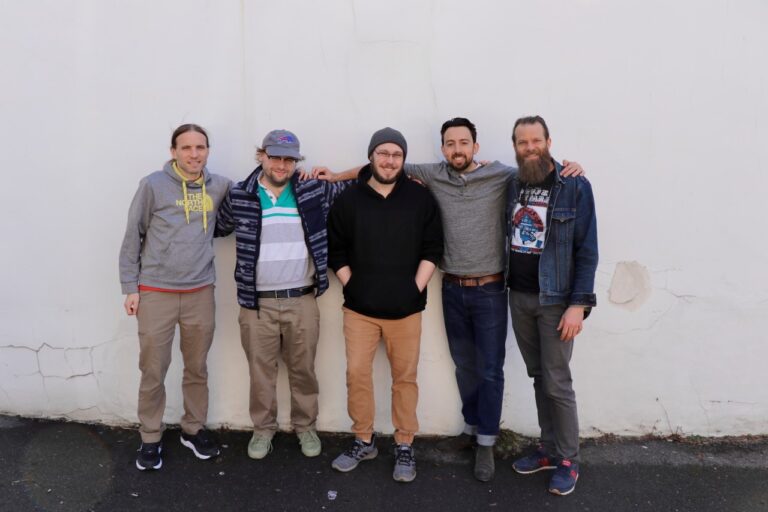 "Whiskey Thursday" is built on the foundation of dynamic drums, a great bass line, wonderful guitars, and synths, with a relatable storyline lyrically. Similar in sound to the Foo Fighters, Ted Leo, or Deer Tick, the track is the perfect hint at what to expect for the rest of the album.
The song deals with the struggles of untruthful relationships and confronting dark times. Vocalist Travis Durfee sings passionately on the track, describing the confusion of a relationship as backing vocals and engaging beats carry you through the five-minute song. The rhythm, lyrics, and catchy beats keep you hooked and wanting more.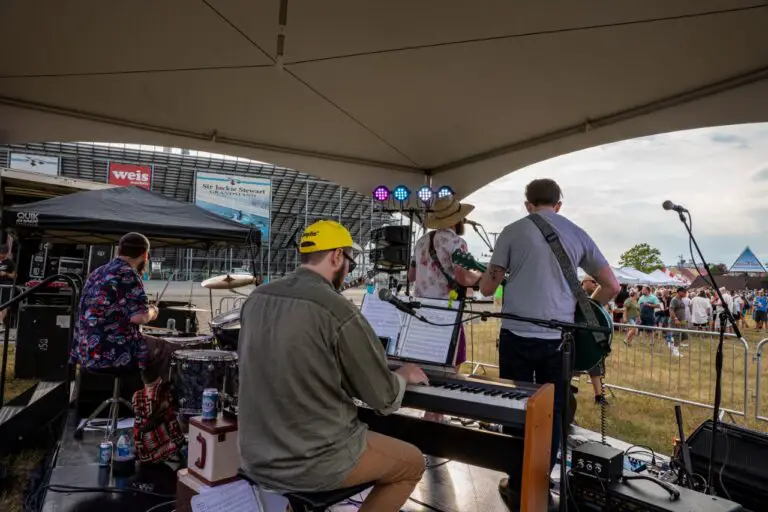 Sweats, consisting of Travis Durfee (vocals, guitar), JM Sincock (drums), Rob Kurcoba (bass), Tony DeLuca (keys), and Nick D'Aloisio (guitar), released their first full-length album, Caught in Wave, in 2020. The album was well-received, but the band is looking forward to continuing to expand their live performances with this upcoming album, Summer Nights Begin.
Audiences can find Sweats often playing at the wineries and breweries outside of Ithaca where they are committed to playing original music for fans to enjoy. Creating art and making their own tunes is how Sweats rolls, and "Whiskey Thursday," is a prime example of this.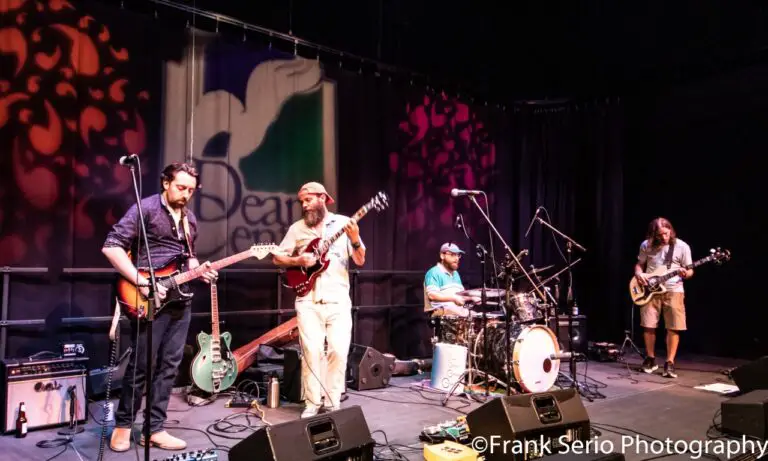 It is like an underground network of sorts, this rural collective of DIY festivals and promoters. There are groups like Uncle Uku and the Guise and Technicolor Trailer Park and indie rockers like Jesse Bloodgood, punks like The Rooster, all supporting each other, playing shows together, and trying to make it work, pulling together festivals, such as Togetherness and Wonderland, bringing people out into the woods to hear the heartbeat of original music in rural Upstate New York. It takes a minute to find that heartbeat, but we're on the pulse and the beat is pretty steady.

-Travis Durfee on the Ithaca music scene
Be sure to be on the lookout for when "Whiskey Thursday" drops on July 28. The single will not disappoint and stay tuned for the upcoming album, Summer Nights Begin, which was mixed by sound engineer Mike Capporizzo. Take a listen to more of Sweats' music available below.