On July 23, Chautauqua Institution began its fifth week of the nine-week 2022 Summer Assembly season. With weekday lectures and popular entertainment, the entire season examines various themes and invites an impressive lineup over the course of the summer.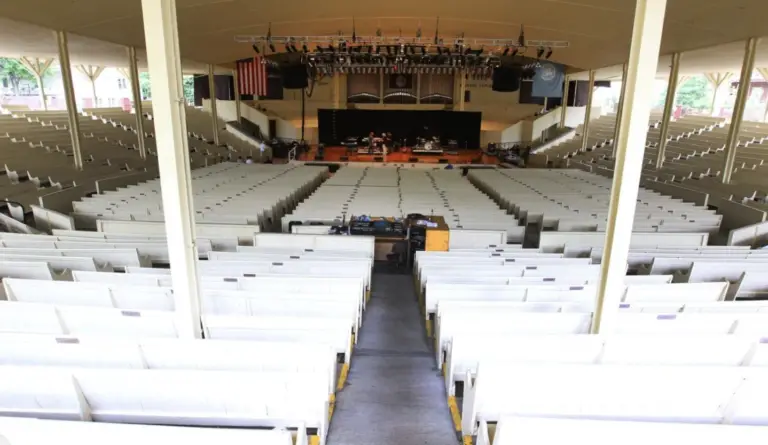 Each week of the Chautauqua Institution's Summer Assembly has a specific theme, and Week Five is "The Vote and Democracy." The week includes famed musician Lyle Lovett whose 14-album career spans elements of genres such as folk, country, jazz, swing, gospel, blues, and more. The Grammy award winner is a legendary performer and artist beloved in popular music today and will play on July 29 at 8:15 pm.
Other special guests joining the institution's week five program include New Yorker staff writer Jelani Cobb, president of the Campaign Legal Center Trevor Potter, former CEO of the Partnership for American Democracy Diana Aviv, acclaimed author Wajahat Ali, and the family of comedy legend Carl Reiner.
Other upcoming popular acts to look forward to coming to Chautauqua include NYO Jazz on August 1, country music star Brett Eldredge on August 5, British vocal ensemble VOCES8 on August 9, and many more.
Week Four of the Summer Assembly included singer-songwriter Gina Chavez and a combined performance of the professional Chautauqua Symphony and pre-professional Music School Festival orchestras. The week's theme,  "The Future of History," also included other entertainment such as historians Jon Meacham and Annette Gordon-Reed, and comedian Jay Leno.
Chautauqua Institution was founded in 1874 and was originally known as the Chautauqua Lake Sunday School Assembly. The not-for-profit has expanded its community reach immensely, hosting 7,500 people in residence daily during a nine-week season, and hosting many public events. 
For the full list of Popular Artists coming to the Chautauqua Summer Assembly for the summer, see below. For ticket information, visit the Chautauqua Institution website, here.
July 29 – Lyle Lovett
August 1 – NYO Jazz
August 5 – Brett Eldredge
August 9 – VOCES8
August 17 – Matthew Whitaker
August 19 – Girl Named Tom
August 20 – Hiss Golden Messenger & Aoife O'Donovan
August 21 – Nathan & The Zydeco Cha Chas
August 22 – Deeper Than The Skin
August 22 – Punch Brothers
August 23 – Rhiannon Giddens
August 24 – The Avett Brothers
August 25 – Emmylou Harris and Mary Chapin Carpenter
August 26 – The Beach Boys and The Temptations
August 27 – Chita Rivera
August 28 – Steamboat Bill Jr.