Phish tour rolled on from Bethel to Hartford on Sunday, July 24, as thousands of fans flocked to Central CT with the mantra 'Never Miss a Sunday Show' proving true once again.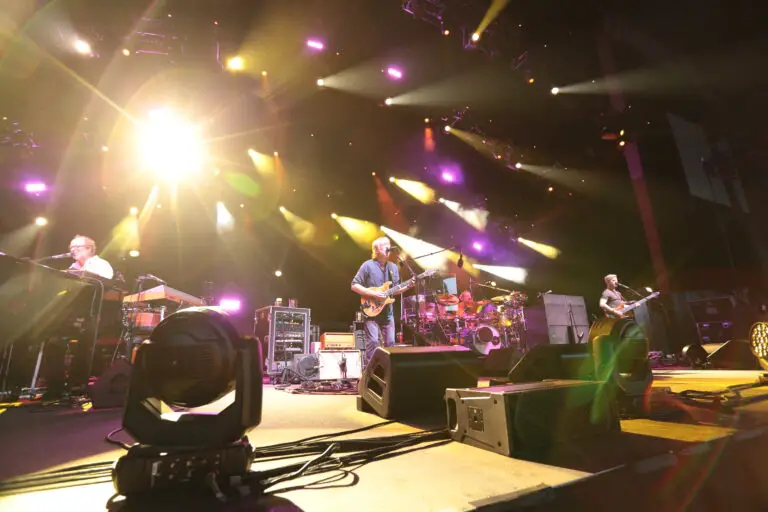 The first set began with "Cars Trucks Buses,' a nod to the Traffic that surrounded the former Meadows Music Theatre. A surprise Big Boat track 'Breath and Burning' followed in the two-slot, taking more of a stroll that fans may have expected. The sustained energy from the next four tunes – "The Final Hurrah," "Free," "Yarmouth Road," and "Plasma" – made way for thr highlight of the set, a 17 minute-plus "Sigma Oasis" that before closing with "Limb x Limb" and "Sand."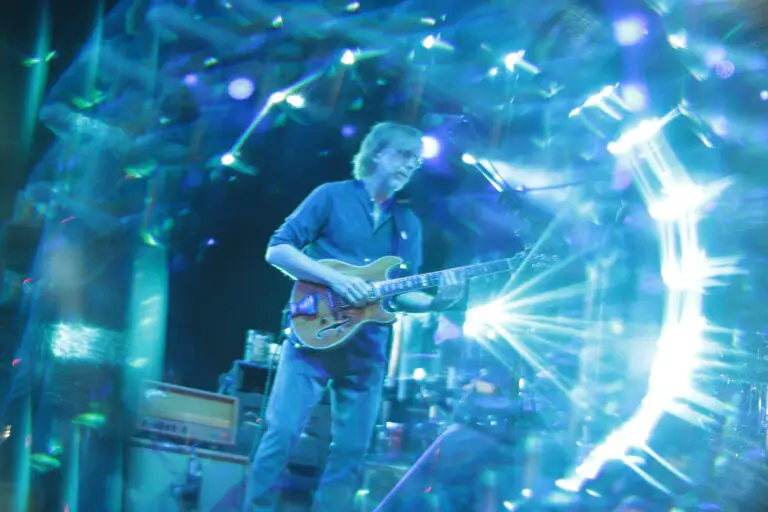 Set two was a tale of two halves. The first half of "A Wave of Hope" > "A Song I Heard the Ocean Sing" > "Blaze On" clocked in at a combined 55 minutes, with the first two songs blasting off with heavy Type II improvisation and magnificent drumming from Jon Fishman who propelled the band through the jam. The second half of the set kept the energy going with "The Wedge," "Farmhouse," "Backwards Down the Number Line" all of which on paper may seem like a snoozfest but when the heat is set so high, a cool down is in order. Yet the heat was ramped up again to close the set with "Character Zero" and a rare "Tube" > "First Tube" encore.
Phish rolls into Jones Beach on Tuesday and Wednesday for the first time since 2013
Setlist via Phish.net
Phish – Xfinity Theatre, Hartford, CT – July 24, 2022
Set 1: Cars Trucks Buses, Breath and Burning, The Final Hurrah, Free, Yarmouth Road, Plasma > Sigma Oasis, Limb By Limb, Sand
Set 2: A Wave of Hope > A Song I Heard the Ocean Sing > Blaze On > The Wedge, Farmhouse > Backwards Down the Number Line > Character Zero
Encore: Tube > First Tube
Trey teased Mr. P.C. in Tube
Photo gallery by Filip Zalewski