On Wednesday, July 20 at Joe's Pub in New York City, Tony Trischka will pay tribute to the music of Earl Scruggs. Earl Scruggs, pioneer of the three-finger banjo style and one of the two most important musicians in bluegrass.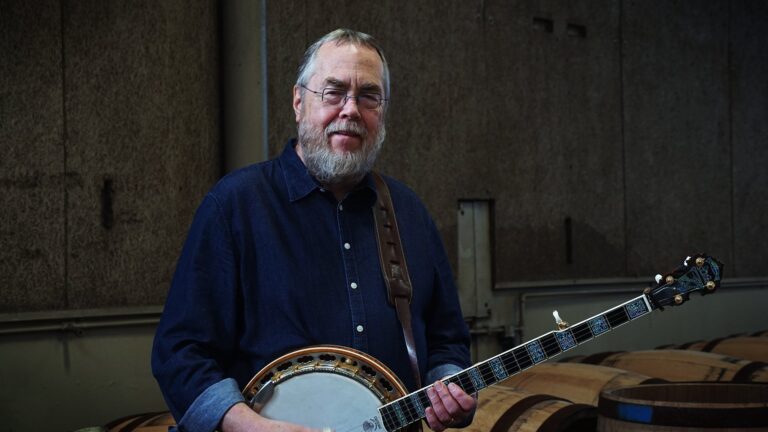 Born in Syracuse in 1949 and raised in a home filled with music, Tony Trischka is now a renowned musician. Trischka fell in love with the banjo by way of the Kingston Trio's 1959 recording of "M.T.A.," and was able to experience the New York-centered folk revival by trekking to the Newport Folk Festival in the early to mid-'60s. His latest album Shall We Hope is an exploration of the Civil War, and features Michael Daves, Maura O'Connell, the Violent Femmes, Catherine Russell, Guy Davis and John Lithgow.
Joe's Pub, a program of the Public Theater, is an independent, non-profit music venue, dedicated to supporting performing artists at every stage of their careers. They fulfilled the Public's mission to serve audiences and artists alike, as an active member of New York City's creative community while they pair vibrant culture with genuine hospitality every evening.
"Earl is my North Star, a lifetime pathway. And I'm not alone. Through his music, this shy kid from Flint Hill, North Carolina went on to enrich countless thousands of lives.  At the age of 13, when I first heard 16 notes of Scruggs style banjo playing, I put down my folk guitar and mercilessly pestered my parents to buy me a banjo. Once in my hands, that 5-string became my obsession and has been for close to 60 years. The depth of his genius becomes ever more apparent when I transcribe his solos, which I've been doing my entire musical life and with renewed vigor.  Discovering new twists and turns in his playing is pure joy and in fact the inspiration for this tribute show."

Tony Trischka
Together with his band—Michael Daves on vocals and guitar, bassist Jared Engel, fiddler Alex Hargreaves (from Billy Strings' band), and mandolinist Maddie Witler— Tony Trischka will trace the story of Scruggs from his childhood to his final years. He is recently possessed with the recordings of jam sessions with Scruggs and John Hartford, some of which will be debuted at Joe's Pub. 
The show will start at 7:00pm.