Beginning on August 6, The Linda: WAMC's Performing Arts Studio, will hold free outdoor concerts every Saturday in August from 2 pm to 6 pm. The family-friendly "Summer on Central" music series will feature the talents of multiple local artists each day and is open to the public.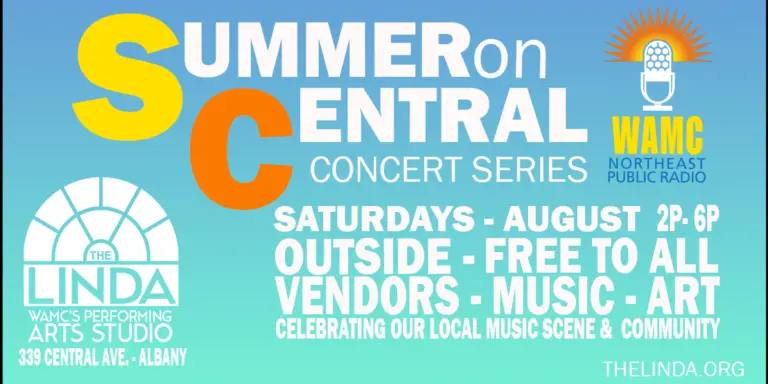 On the first Saturday in August, R&B artist Kyla Silk will open the series at 2:30 pm. A Long Island native, Silk hopes her music encourages connection and light. Trio Super 400 will take the spotlight next, followed by Rock Voices Choir at 5:00 pm. Other artists who will join the series over the course of the month include Jordan Taylor Hill, Jim Gaudet & The Railroad Boys, Girl Blue, North by North, and many more.
Attendees of Summer on Central can also enjoy different foods and non-profit vendors. Guests are also welcome to bring their own lawn chairs to sit back and listen to the live performances. Should the weather not permit an outdoor concert, the rain site will be inside The Linda.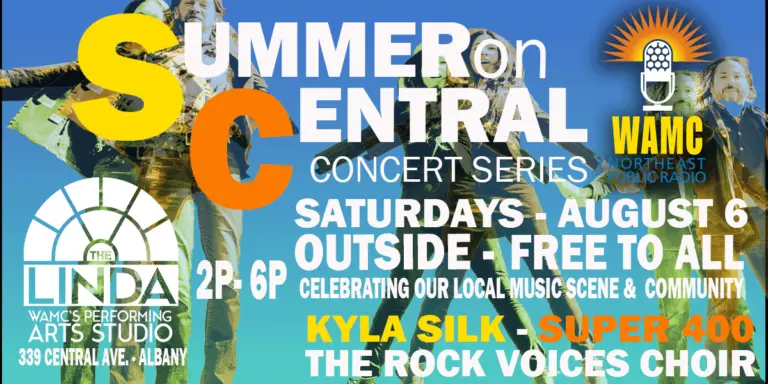 The Linda opened in 2002 in Albany and serves as a performance center and recording studio. The restored 1926 building often holds programs, concerts, films, celebrations, and other activities to those in the Albany area. Thanks to the center's fantastic acoustics, intimate setting, and commitment to the community, the venue is the perfect spot to hold events.
For updates and more information, visit the Linda website. For the full list of the most current lineup, see below.
August 6
Kyla Silk, Super 400, and Rock Voices Choir 
August 13
Grape Juice, Jordan Taylor Hill, Reese Fulmer, and Jim Gaudet & The Railroad Boys 
August 20
Precious Metals, Sydney Worthley, O-Man and the Nite Trippers, and North by North 
August 27
Shortwave Radio, Pony in the Pancake, Girl Blue, and Side-B