The Jazz at Chandlerville Series will return to Chandler Street every Thursday this summer from 6 pm to 8:30 pm. The series is hosted by JazzBuffalo and produced by Tappo Events.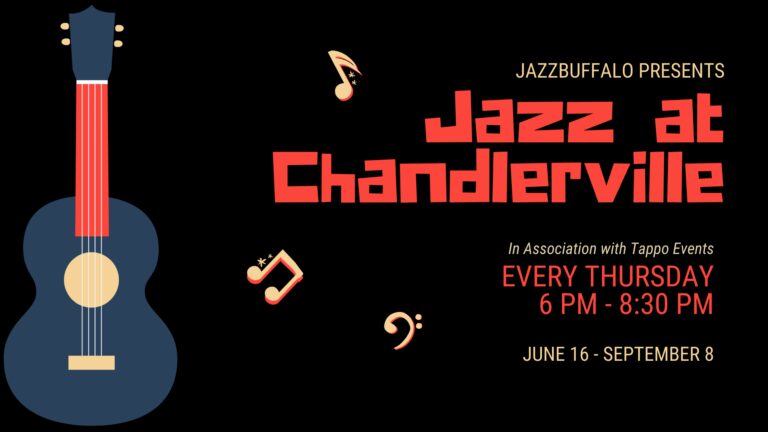 JazzBuffalo is the Greater Buffalo Jazz Society, a non-profit organization dedicated to building jazz awareness and jazz appreciation in the WNY area. Founded in 2011, the purpose of JazzBuffalo and the Greater Buffalo Jazz Society is to enhance the recognized value of arts to the individual and society, to use music and events to bring people together and to help build a stronger, more vibrant community.
Based on the success of last year, the JazzBuffalo scheduled diverse music, a variety of performers, something new each week, and showcasing some of the best talents in WNY who incorporate jazz into their performances for the fourth season.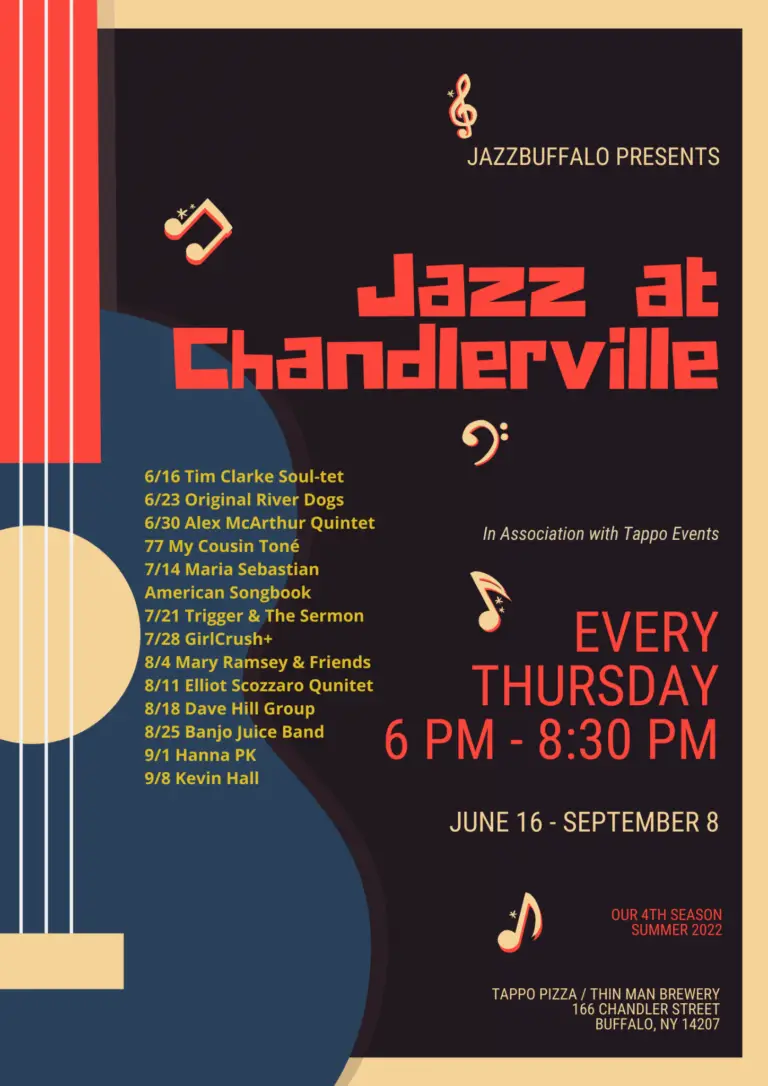 Performers this year included Maria Sebastian, Alex McArthur Quintet, Original River Dogs, My Cousin Toné, Mary Ramsey and Friends, Hanna PK, Trigger & the Serman, GirlCrush+, Tim Clarke Soul-tet, Elliot Scozzaro Quintet, Kevin Hall Quartet, and the Banjo Juice Jazz Band.
All performances will be supported by an upgraded stage and full sound production by Tappo Event to maintain the JazzBuffalo quality. The lineup is listed as followed.
Jazz at Chandlerville Lineup
7/7 – My Cousin Toné
7/14 – Maria Sebastian American Songbook
7/21 – Trigger & The Sermon
7/28 – GirlCrush+
8/4 – Mary Ramsey and Friends
8/11 – Elliot Scozzaro
8/18 – Dave Hill Group
8/25 – Banjo Juice Band
9/1 – Hanna PK
9/8 – Kevin Hall Quartet