On July 7 at 7:30 pm, Opera Saratoga will present a Sky on Swings at The Egg in Albany with a second performance on Saturday, July 9, at 2:00 pm.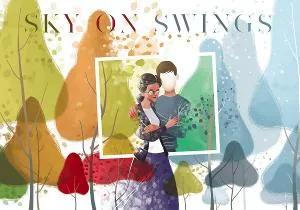 Sky on Swings, directed by Artistic and General Director of Opera Saratoga Lawrence Edelson and conducted by Emily Senturia, is an opera about the different stages and challenges of Alzheimer's Disease. Meredith Arwady and Phyllis Pancella play Martha and Danny, who are two women with the disease and develop a bond over their experiences.
Opera Saratoga, formerly Lake George Opera, opened with its first production in 1962. The opera renewed its commitment to the community by offering productions that engage critical issues to promote meaningful connection and dialogue among audiences. Sky on Swings is one such production that aims to encourage understanding and empathy.
Sky on Swings' world premiere occurred in Philadelphia, where Opera Saratoga's Lawrence Edelson was in attendance. As someone whose family was personally touched by Alzheimer's, the artistic director at first was hesitant to see the show before experiencing the opera in its entirety.
I'll admit that I attended SKY ON SWINGS with some reluctance, in part because I knew the story would likely impact me, but also because I wasn't sure how the journey of someone with Alzheimer's could be portrayed in opera without making it feel artificial or sensationalized. But experiencing the opera was cathartic and deeply moving. The score is remarkable in how it both creates the sound of memory and also portrays the experience of two women and their children living through different stages of the disease.

-Lawrence Edelson, Opera Saratoga Artistic & General Director
Following the performances on July 7 and July 9, Opera Saratoga will hold a discussion including Elizabeth Smith-Boivin, Executive Director of the Alzheimer's Association of Northeastern New York; composer Lembit Beecher; members of the cast and creative team. 
After almost a two-year delay due to the pandemic, the opera will also be launching a full-time therapeutic music program for those in the region living with the disease. As Edelson's last production as director, Sky on Swings and the music program are both particularly touching: "this, for me, is what an opera company should be all about. We entertain. We enrich. We educate. And we enhance the lives of those who need us, and whom we have the ability to help in a deeply meaningful way."
Tickets to the shows range from $50-$125 and more information can be found here. The show is an important one for so many and is a must-see.