moe. begins a truncated summer tour this week, taking them across New York State, where they have made their mark for more than 30 years. The moe. lineup – Al Schnier, Rob Derhak, Vinnie Amico and Jim Loughlin – continues to feature Suke Cerulo and Nate Wilson, filling in for Chuck Garvey as he steadily recovers from a stroke he had in November 2021.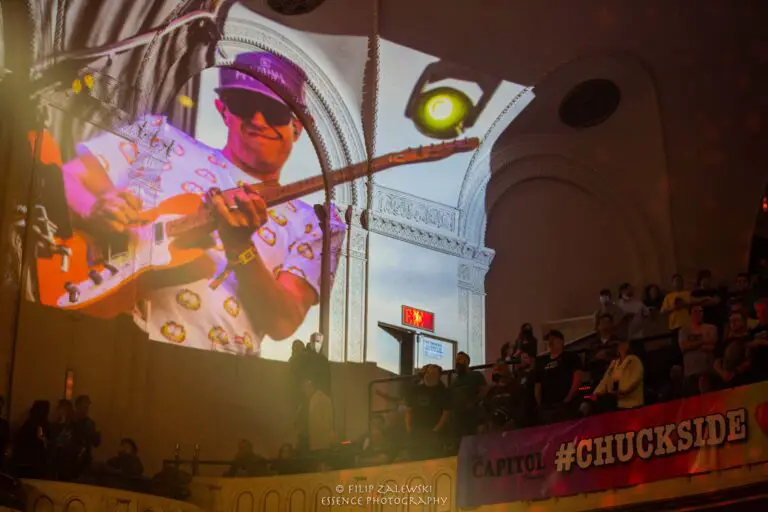 moe. bassist Rob Derhak and the band have spent time over the past two months rehearsing with Cerulo and Wilson at Big Blue North in Utica to prepare the sextet for their first real stretch of shows without Garvey.
The Chuck shows at The Cap in December with all the guest musicians, those guys (Suke and Nate) were part of the last set of the second night, and the set just really gelled. We had no time to rehearse with anyone beyond soundcheck; Suke had spent his time doing his homework, and Nate has sat in many times and knows a lot of songs, so when it came time to decide, it wasn't that hard a decision. They can play really well and had a jump on the material, so both factors made it simple.

We're very fortunate that those guys put the work in ahead of time and did their homework to learn the material, so it was a good fit and a good call in the end.

Rob Derhak, on Suke Cerulo and Nate Wilson
Derhak spoke to NYS Music shortly after Summer Camp Music Festival had wrapped its 21st year, where hosts moe. and Umphrey's McGee performed 5 sets each over three days at their respective stages in Three Sisters Park. Derhak, along with Schnier, Amico and Loughlin threw Cerulo and Wilson some curveballs that they were still able to hit into play.
There was a 3-song sandwich – "Rebubula" > "So Long" > "Buster" > "Rebubula" – that was a situation where most people may not understand what's going on but those guys got it. We talked about it ahead of time but never played through the whole thing with them. It came off without a hitch. Nate added a new keyboard intro for "Rebubula" that was really cool.

Rob Derhak
This was of course the first Summer Camp that Garvey had missed in the last two decades, and there was an emotional vibe with the band while they rehearsed and warmed up before the fest. From the Summer Camp Moonshine Stage, Derhak recalled how he felt two separate emotions during the weekend:
One is I keep looking over where Chuck would be, and he isn't there, and it makes me feel weird and sad. And doing shots before a set, we would always wait for Chuck, and instinctively it's kinda sad. I miss him, and it's still not exactly right without him playing there.

Having Nate and Suke play at the same time, it's almost a guilty feeling having this much fun, knowing Chuck would be loving this. Chuck did FaceTime with the band, saying he was jealous. It was bittersweet.

Rob Derhak
moe.rons can get a change to see Cerulo and Wilson with moe. a few times in July, as they will perform a free show at the Empire State Plaza on Wednesday, July 6 in Albany from 5:30-8:30 p.m., one that looks to have warm breezy weather for the show.
They'll then head west to Buffalo where the band first had their genesis, performing on Thursday, July 7 at Seneca Casinos Outer Harbor Concert Series at the Lakeside Event Lawn, with gates opening at 6pm. Friday, July 8 they'll be on the shores of Cape Cod for Levitate Music Festival, and Saturday they can be found at Great South Bay Music Festival in Patchogue, performing alongside fellow Buffalonians Aqueous and headliners Joe Russo's Almost Dead.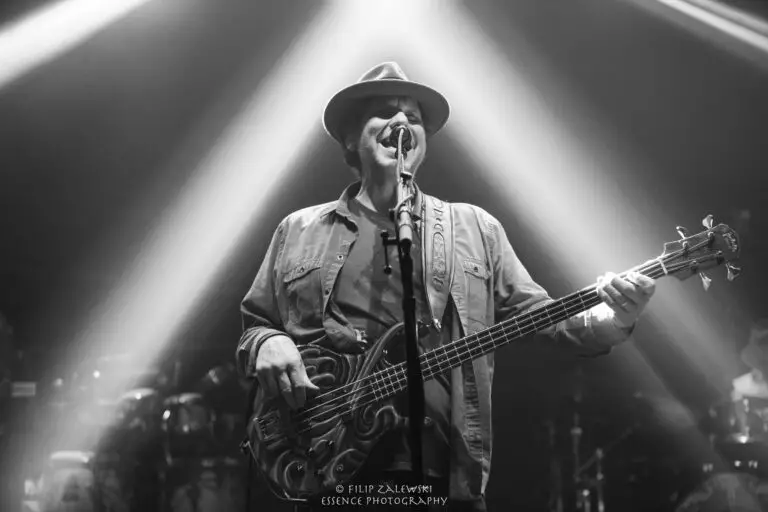 That won't be all for moe. this summer though – they have a trio of shows in the Northeast over Labor Day weekend, starting at Stateside Amphitheater in Jay, VT on Friday, September 2, then they head down to Lake George for the annual ADK Independence Festival for two nights of two set shows. Labor Day weekend and moe. go hand in hand, given the nearly 20 years of moe.down festivals held in Turin and Mohawk, NY.
We joked last year it was like a little moe.down and after playing, it really was. I'm looking forward to it because it's a great three days of music, perfect size and location, the vibe is amazing, and made me think of moe.down quite a bit when we did it.

Rob Derhak, on ADK Independence Music Festival
Derhak noted that following the fall shows, moe. will look to start working with Garvey in "sometime in September and getting back to where we gotta go." With regular check-ins and FaceTime calls, the band hopes to get a better idea of where Garvey is in his recovery and look ahead with new hope for the new year.
moe. 2022 Summer Tour Dates
7/6 – Albany, NY
7/7 – Buffalo, NY
7/8 – Marshfield, MA (Levitate Music Festival)
7/9 – Patchogue, NY (Great South Bay Music Festival)
7/10 – Seaside Heights, NJ
9/2 – Jay, VT
9/3-9/4 – Lake George, NY (ADK Fest)
9/23-24 – St. Helena, CA