Inclusion Festival returns for 2022, from July 15-17 at Kempton Fairgrounds in Kempton, PA with daily programming from 11am to 11pm. The festival features various activities, music, workshops, camping and art, which are accessible experience for all ages and abilities.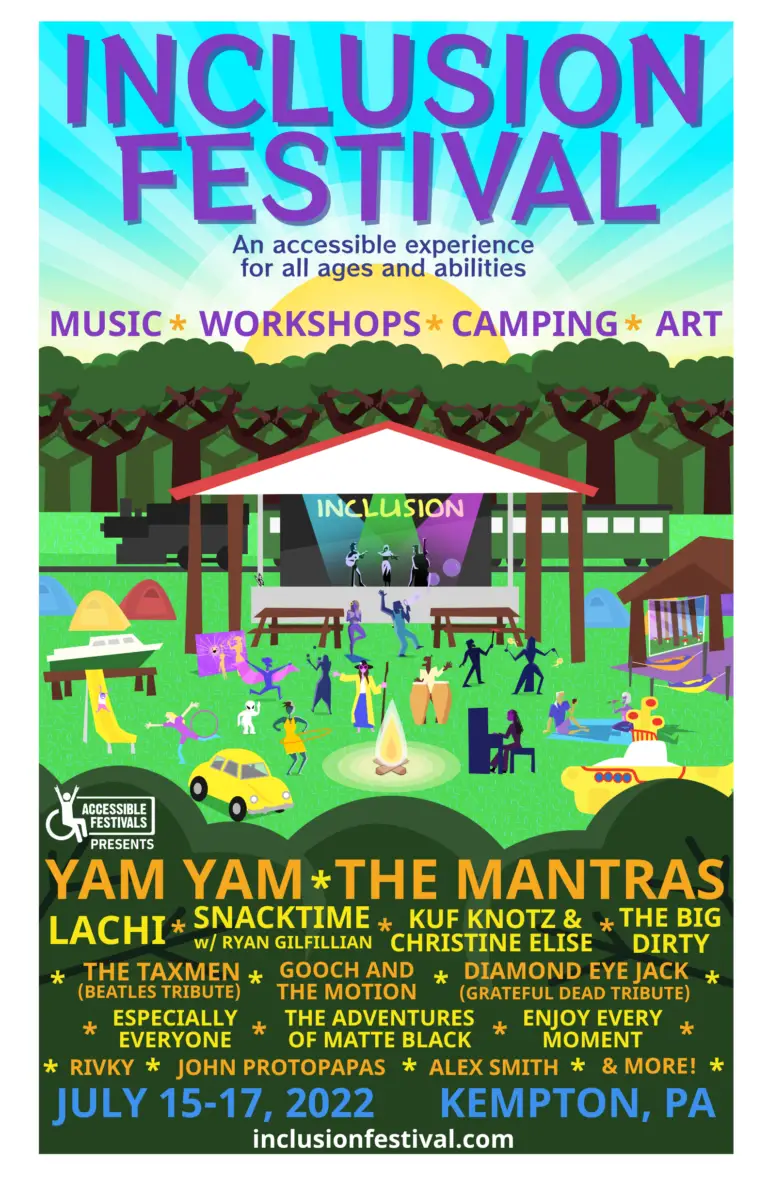 Debuted in 2018, Inclusion Festival became the nation's first festival designed to accommodate disabled people. Since then, the festival has grown to spread inclusion as a state of mind through year-round events, experiences, consultation and training, as well as an online magazine. This year's festival will offer virtual components to increase accessibility for those unable to attend the live event.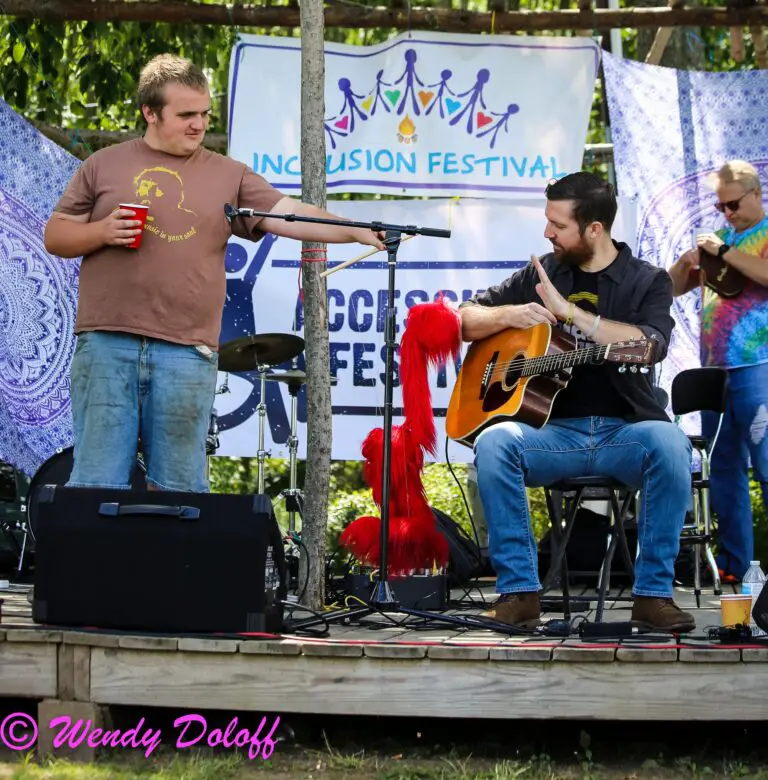 Presented by the non-profit Accessible Festivals and proudly supported by Rex Foundation and Mimi Fishman Foundation, Inclusion Festival offers sensory-friendly live music, a wide variety of educational and recreational workshops, camping, collaborative art, relaxation areas, a community resource fair, and more, all presented in an environment designed to be accessible for all.
This year's lineup includes The Mantras, a Greensboro-born rock band, Yam Yam, a vibrant band from Harrisburg, PA, NYC-based award-winning blind recording artist and advocate Lachi, funky Philadelphia brass band Snacktime featuring disabled musician Ryan Gilfillian, and many more. 
All donations received from the event will directly benefit the non-profit organization Accessible Festivals, dedicated to making communities stronger by ensuring music and recreation is accessible to all abilities.
To purchase tickets, donate, or get involved, visit inclusionfestival.com.