On Wednesday June 8th, Arthur's Tavern located in the West Village had it's long awaited grand reopening with New Orleans legend Kermit Ruffins headlining. The historic jazz club first opened its doors in 1937, but was forced to close in 2020 due to the pandemic. Arthur's has hosted performances as well as long term residencies over the years by some of the biggest names in jazz such as Charlie Parker, Mabel Godwin, Al Bundy and The Grove Street Stompers.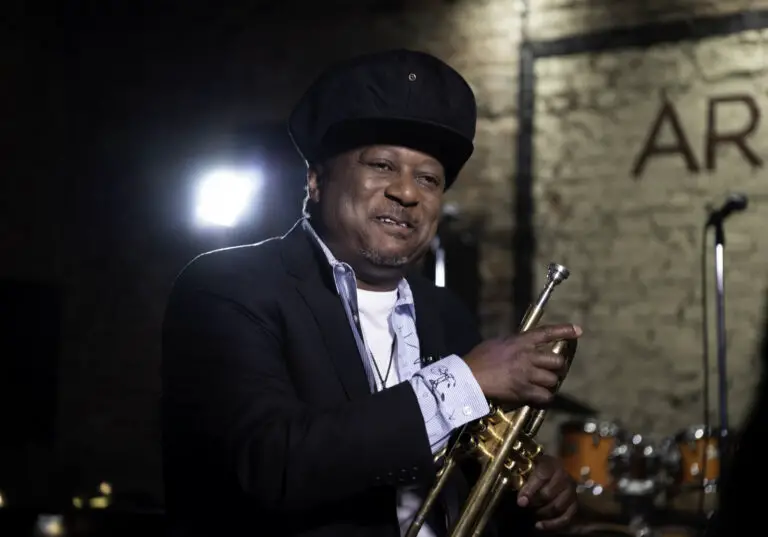 Jazz trumpeter Ruffins had the honor of performing at the reopening. His band includes Yoshitaka "Z2" Tsuji on piano, Kevin Morris on bass and Jerry Anderson on drums.
I'm just a small jazz player from New Orleans, and all of a sudden I'm sitting right here. It's full circle to be sitting here knowing the history of this place and I'm so excited.

Kermit Ruffins, just before going on stage
Ruffins, born in New Orleans, is not only a trumpeter, but a singer, composer and actor. His influences include Louis Armstrong and Louis Jordan. He plays himself in the HBO Series Treme and also owns a bar in his hometown called Kermit's Treme Mother-In-Law Lounge. Ruffins has also sat in with Jon Batiste and Stay Human on The Late Show with Stephen Colbert.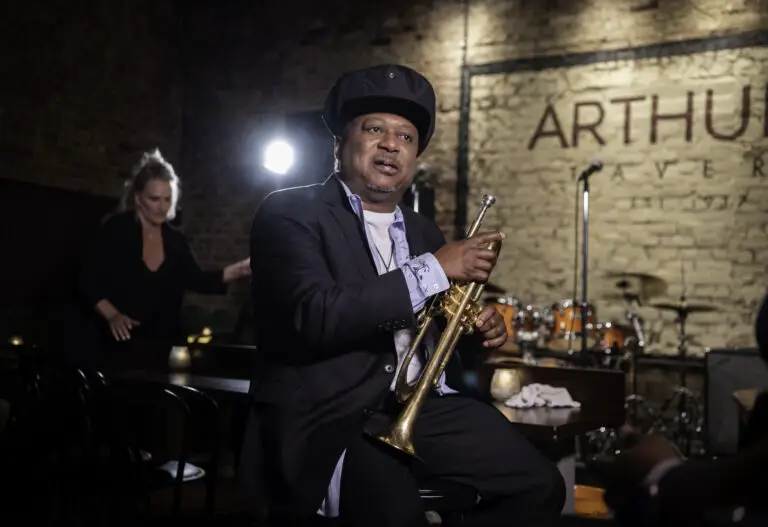 Arthur's has a very intimate atmosphere and offers live music every night with no cover charge. The staff is also very friendly and accommodating. It's one of the best spots in the village and has a very "Old New York" vibe. You can see all of their upcoming events here.