Opera Saratoga announced Thursday their updated casting, and ticket information for their 2022 Summer Festival.
The festival, which runs from May 26 to July 10, will host eight shows at venues spanning from Albany up to Lake George Village.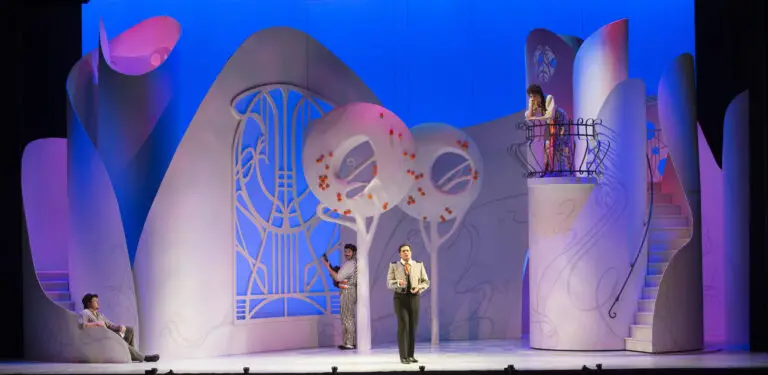 Guest performers include artists Carolee Carmello, Craig Colclough, Siphokazi Molten, Daniel Mobbs, Phyllis Pancella, Sidney Outlaw, and Marietta Simpson.
The festival will open up with Stars of Tomorrow, an annual concert at The Charles R. Wood Theater in Glens Falls.
Headline performances of the festival include two Gioachino Rossini works, The Barber of Seville on Proctors MainStage in Schenectady and Petite Messe Solennelle at The Round Lake Auditorium on July 10. The Barber of Seville is the final scheduled concert of the festival.
Also featured will be Sky on Swings by Lembit Beecher and Hannah Moscovitch at The Egg in Albany, and a performance of Stephen Sondheim's famed Sweeney Todd on the Amphitheater Stage of the Saratoga Performing Arts Center.
Other events include A Broadway Cabaret at The Mansion of Saratoga in Rock City Falls, A Juneteenth Celebration at Proctors' GE Theater in Schenectady, and the 2020 Opera Gala: Opera Under the Stars at The Barn at French Mountain in Lake George Village.
Opera Saratoga has been offering tickets for individual performances for the summer festival since March 21, and is also providing broader access through two different event passes.
The "All Access Pass" offers 20% savings off tickets to Sweeney Todd, Sky on Swings, A Broadway Cabaret, and both Rossini operas, along with granting free tickets A Juneteenth Celebration and Stars of Tomorrow. The pass also provides holders a 20% discount off any additional tickets purchased.
The "Festival Highlights Pass" gives priority seating and 20% off tickets to Sweeney Todd, Sky on Swings, and The Barber of Seville. Holders can also customize their pass by including additional tickets to concerts of choice from the Opera Saratoga 2022 Festival with a 10% discount for each purchased.
Tickets for individual performances have been available online or by phone through the offices of SPAC (Sweeney Todd, Stars of Tomorrow, A Broadway Cabaret, Petite Messe Solennelle), Proctors (The Barber of Seville, A Juneteenth Celebration) and Egg Box (Sky on Swings). Other details can be found on Opera Saratoga's website.