Ricky Persaud Jr.'s discography is stellar, to say the least, and is ever-growing as his versatility continues to elevate his status. Although, the multi-instrumentalist is a recent graduate from the prestigious Berklee College Of Music in Boston, his professional music career has been years in the making. The talented musician is known to cover a multitude of genres ranging from pop, rock, reggae, funk and more, while providing fans with a unique experience.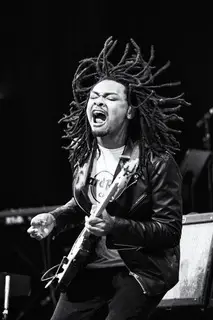 At two-years-old Persaud Jr., began his musical journey with the banjo. Since music was his main priority, he became a child prodigy within a short period. By four-years-old, Persaud Jr. had begun playing percussion and while attending the Newark School of the Arts, studied the drums.
At the tender age of 9, he played the guitar for the first time and realized there were no limits to how he could express himself. After receiving professional training, he was not only a proficient guitar player, but was able to add the bass, as well as the piano to his repertoire.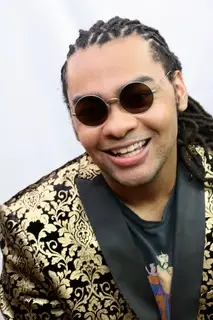 Thanks to his mother, Valerie Persaud, there were no limits to Persaud Jr.'s ambitions as she encouraged him to excel at each instrument. She dreamt of playing the piano herself, but was denied the opportunity, so she ensured her children would not have the same experience. Besides, music ran in the family.
Persaud Jr.'s father, Ricky Sr., engineered Caribbean albums and often played Bob Marley, The Wailers, and Third World, which quickly influenced his infant son. Contrarily, his mother favored classic-rock music, particularly the Beatles, who are Persaud Jr.'s favorite musicians along with Michael Jackson, Nirvana, and Bob Marley.
I never paid attention to music until I heard the Beatles. With them it's not just about the sound of the instruments, but the message being relayed. Their music is all about love and inspiration.

Ricky Persaud Jr.
While his love of instrumentation was fostered at home, his songwriting exploits were a way to escape the outside world. As a victim of bullying, Persaud Jr. was encouraged by his mother to express himself through songwriting. Soon enough he realized this was a powerful way to overcome the social adversity he dealt with. In the end, songwriting became his main coping mechanism, which only made him a better musician.
When you bottle up everything inside you are hurting yourself. Therefore, I truly believe people should use platforms like music and sports to release their emotions and express themselves. Songwriting was like a diary for me.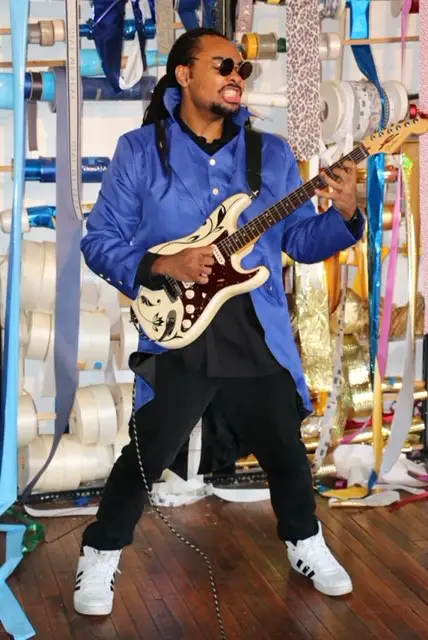 Having built a great amount of mental fortitude over the years, his self-belief even applies to his music. While on quarantine during the pandemic, he was faced with the obstacle of connecting with other musicians without physical touch. It was during this time that an already tight familial bond continued to grow. He connected with his mother and brother to continue their musical work as a band, by the name of Ricky Persaud Jr and Crossroads.
Outside of his immediate family, the Indie Collaborative (IC), an organization for independent musicians and professionals to come together as one, has been essential in Persaud Jr.'s development. On April 25, he performed alongside other IC artists at Carnegie Hall.
The Indie Collaborative helped me as far as my artistry, confidence, networking, and exposure to other talented artists. I will always be grateful for them and the opportunities they presented me with.
At such a young age, Persaud Jr. has been awarded a 2016 Governor's Award for Excellence in Music, the Artist of The Year in Pop award at the 2019 Josie Music Independent Awards, a 2020 Global Music Award, he was named 2020 Best Male Artist in Pop at the Indie Music Channel Awards and is a Grammy voter. However, according to him, his most heartfelt achievement was not only being accepted into the reputable Berklee College of Music, but being awarded a full four-year scholarship.
The people who selected me for the full four-year scholarship, said they chose me because of how active I was with my work on social media. If I was to give others advice, it would be to take pride in their work, show off their craft, and post professionally.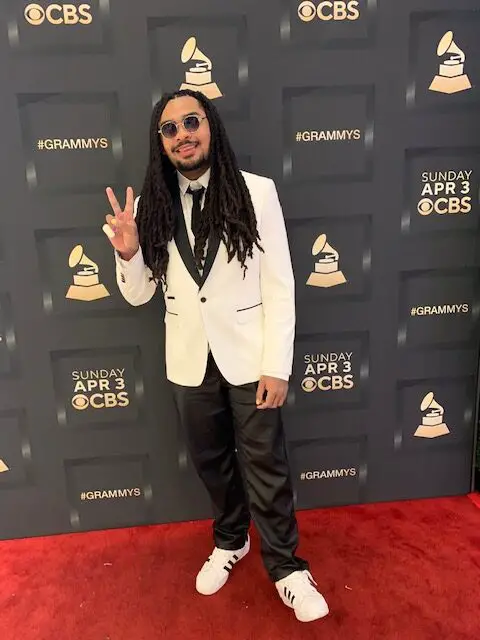 Persaud Jr.'s most recent album, Enlightenment, relays the message of "shining some positivity into the world." Meanwhile the featured song "Cease Fire", sheds light on racism, Black Lives Matter and police brutality.
If there is any advice I would give other musicians of color, it's that there will be a lot of discrimination along the way, but no matter what believe in yourself and use what God instilled in you.
Although Persaud Jr. has proven himself within the music industry, he feels that he has only scratched the surface of his potential. With plans on becoming a Grammy-award winner and having a "musical connection worldwide," Persaud Jr.'s future is nothing short of promising.