Hank Williams will be honored 69 years after his death with the 18th annual Hank-O-Rama celebration. This 'honky tonk tradition' takes place on May 13th at The Cutting Room in New York City.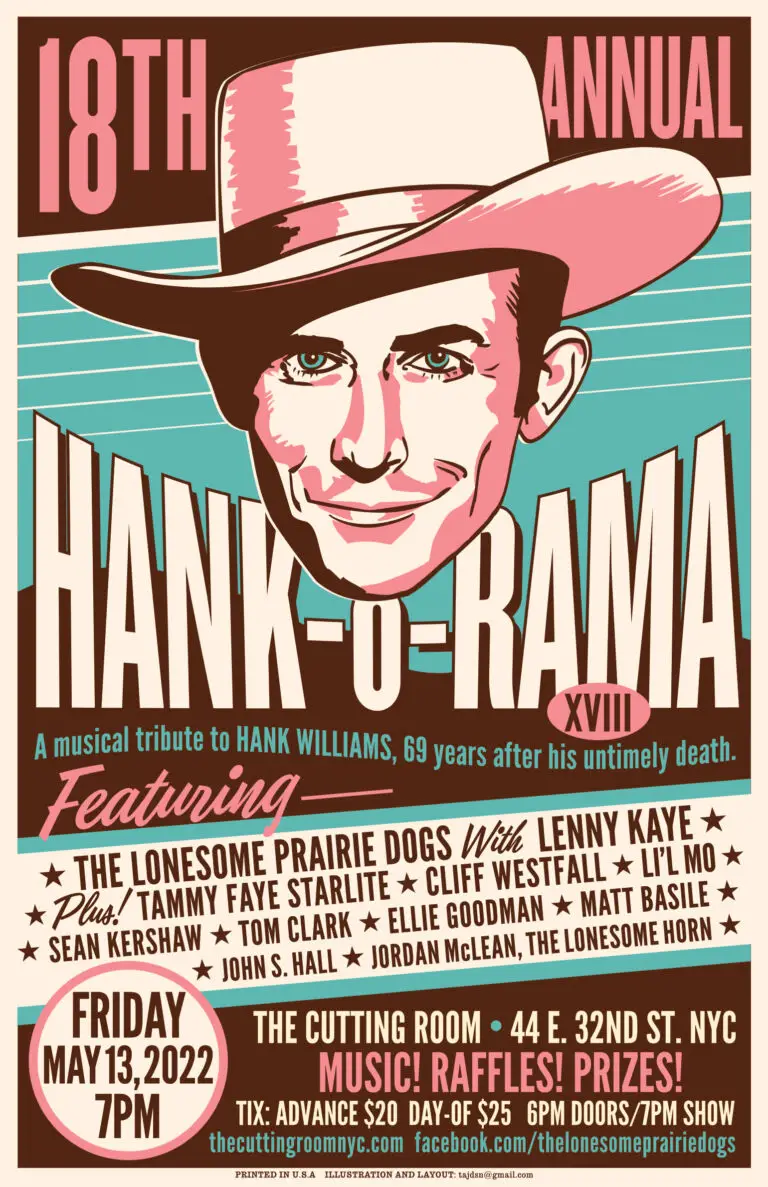 The Hank-O is a symbolic rain date for the last show Hank would ever miss. Originally scheduled for its usual date in January, this year's unique springtime Hank-O-Rama is a rain date itself because of his death on January 1st.
After the New Year's show was postponed due to last winter's omicron surge, the remembrance of Hank Williams goes on with the 18th annual Hank-O-Rama celebration. The show features dozens of Hank's hits and rarities performed live by The Lonesome Prairie Dogs.  
The group features Lenny Kaye (guitar) and host Alex Battles. In addition, featuring guest stars Tammy Faye Starlite, Cliff Westfall, Sean Kershaw, and others from the Brooklyn & NYC country music firmament. Songs including "Cold, Cold Heart," "Hey, Good Lookin'," "Your Cheatin' Heart," and many others will be played in Hank's celebration.  
During the spring of 1952, Williams flew to New York with steel guitarist Don Helms, where he made two appearances with other Grand Ole Opry members on The Kate Smith Show. He sang "Cold, Cold, Heart", "Hey Good Lookin'", "Glory Bound Train" and "I Saw the Light" with other cast members, and a duet, "I Can't Help It (if I'm Still in Love with You)" with Anita Carter. 
The singer made his early recordings for Sterling (based in New York) that produced the regionally popular song "Honky Tonkin." Hank was only 29 when he was found dead in the back seat of his Cadillac on the morning of Jan. 1st, 1953, in WV. He was en route to a New Year's Day gig in Canton, Ohio.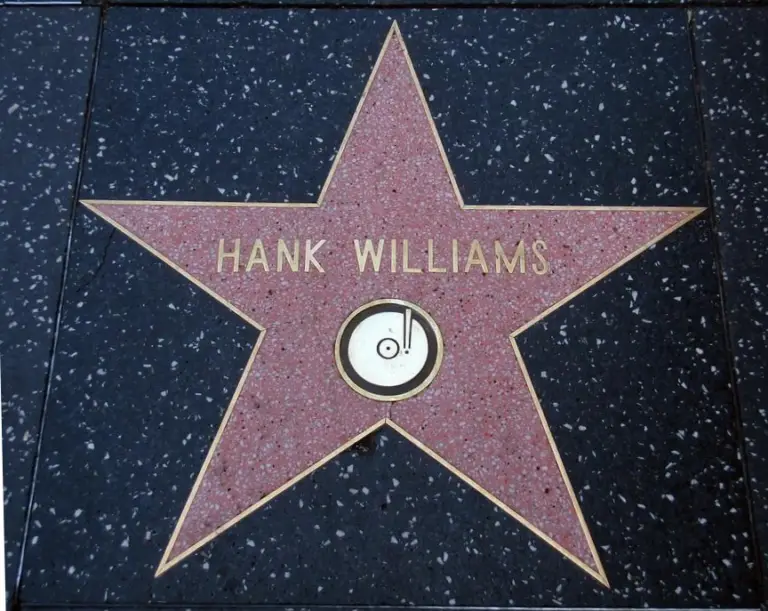 Ticket Information
Doors open at 6 and music starts at 7, tickets range from $20-25. To buy tickets, click the link here. For more information, click the link here.