This new NYC 420 celebration coming to Queens will be an unforgettable event for all people; hip hop lovers, rastas and hippies can join in dance and share good vibes. This event is the longest running, largest, private cannabis event in the state, The New York Harvest Festival & Freedom Fair.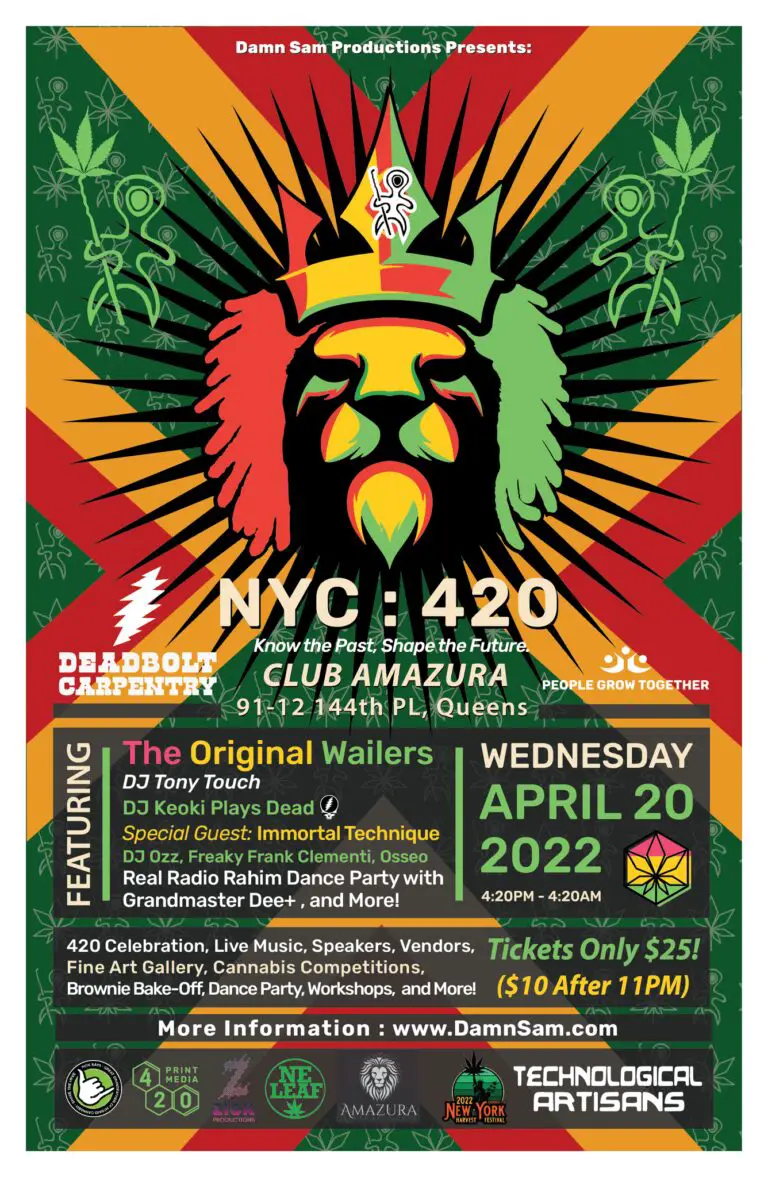 The NYC 420 Celebration will provide a fine art's gallery, cannabis culture vendors, speakers, workshops, multimedia, high end sounds, a fashion show, competitions (including NYC first Cannabis Cup), food trucks, full bar, outdoor smoking area. This event will be a profound combination of cultural diversity fusing musical genres and NYC legends.
Reggae Allstars such as The Original Wailers are headlining this multi genre event by bringing the classic tunes of Bob Marley. Similarly, joining the lineup is Tony Touch, the legendary "Mixtape King." 
The "Godfather of EDM," DJ Keoki will also be joining the lineup with his iconic style. Also joining these historic performers are the Real Radio Rahim and his Old School Dance Party featuring Grandmaster Dee, DJ Jeffrey D, DJ Mad Marv & DJ Red Boy.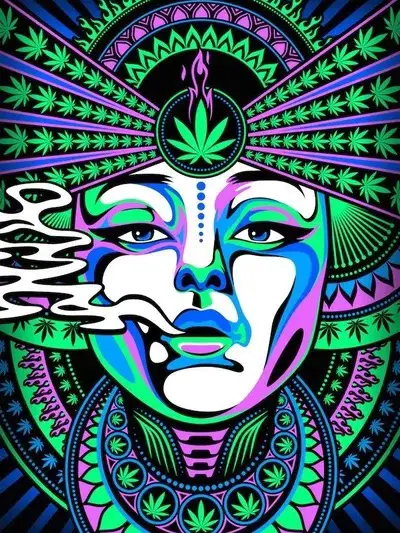 Join this tribal gathering where human interests and the natural spirit take precedence, the 25th Harvest Fest on October 7-10, 2022. There will also be a hosting of the longest running Cannabis Cup (competition) in America.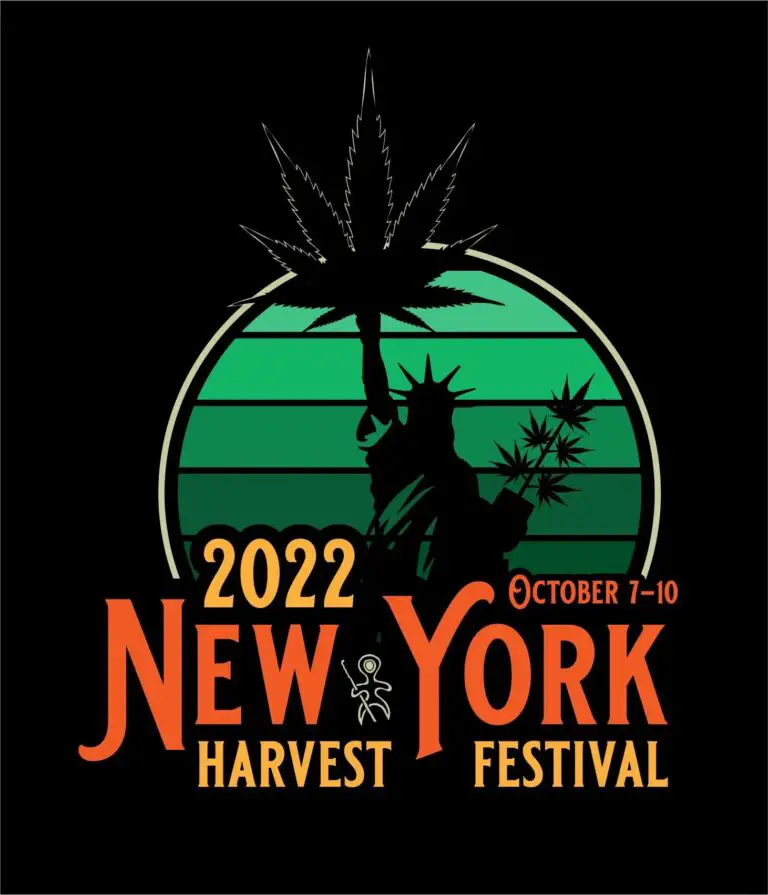 The visual gallery will feature a wide spread of different forms of art from Colette Aimée, Lisa Betournay, and Danny Armstrong.
The festival will also feature guest emcees like The Real Radio Rahim (Cosmic Joy Entertainment), Rick Naya (Host of The Rick Naya Show), Rob Robinson (Owner & Founder of Damn Sam Pro), and installation artist Christopher Peter Van der Essen.
The Harvest festival also features guest speakers like Dan Goldman (Marijuana Tomorrow Podcast, NY Cannabis Alliance), Dana Beal (Cures Not Wars, Founder Global Marijuana March) and Louise Vincent & Michael Galipeau (Urban Survivors Union)
Tickets are only $25, and are also $10 after 11pm. For more information, here.