Northwell Health's "Side By Side: A Celebration of Service" is making its return to the UBS Arena with a special benefit concert from John Legend, along with a special appearance from Jason Derulo. This two-day festival starts on Sunday, May 29.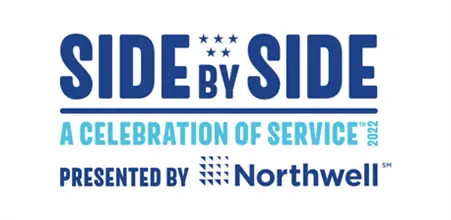 This event will begin with a block party in Flatiron Plaza on May 28, hosted by Alfonso Ribeiro, with appearances from Questlove, Stars of Broadway, the Northwell Health Nurse Choir, and more.
As a part of Memorial Day Weekend and New York's Fleet Week, the first day of the festival includes active military members, veterans, and their families who will get the chance to mingle with the public for a day of games, food, music and more. Subsequently, day two will solely honor the nation's active-duty military, veterans and their families with Legend's hit songs.
Memorial Day weekend is a dedicated time every year to reflect on the sacrifices so many Americans have made in our country's history. We should never take for granted the freedoms we enjoy in this country or forget our heroes in the armed forces who will stop at nothing to protect those freedoms. We are honored to host 'Side by Side: A Celebration of Service' for those very reasons – to honor our service members.

Michael Dowling, president and CEO of Northwell
Northwell Health's "Side By Side: A Celebration of Service" first launched in 2019 and has had a great turnout ever since. In fact, this festival has raised more than $2 million for Northwell Health's Military Liaison Services, an organization that focuses on benefiting those who have served and are struggling with post traumatic stress disorder, with medical and behavioral services, as well as better employment opportunities.
Tickets for the concert event will be accessible on Friday, April 15 at 10 A.M. For more information visit Side By Side NYC.