Touring in support of their debut studio album It Won't Always Be Like This, released on July 9, 2021 (Polydor), the Irish sensation known as Inhaler performed the second of back-to-back shows in New York City on Monday, April 4.
True to their word as they neared the end of a 20-date North American tour that kicked off one month ago in Atlanta, the quartet of young lads were making up a date that was originally scheduled for March 10, but postponed due to a positive test for COVID-19 among the touring party.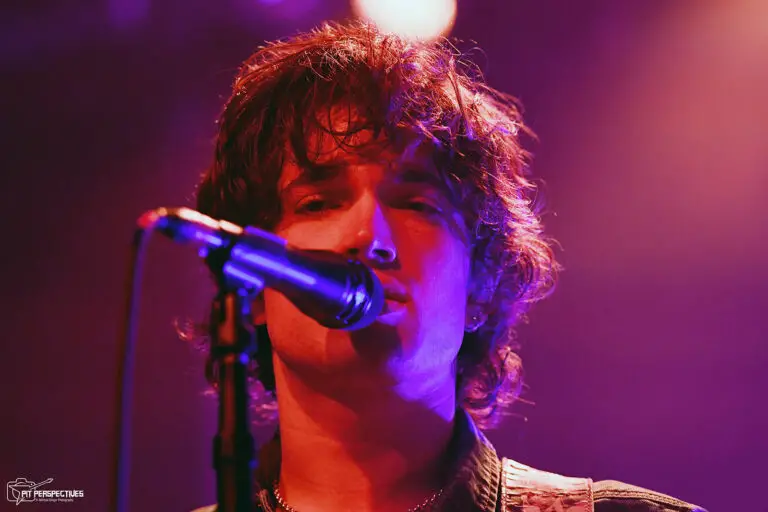 Inhaler's rapidly growing legion of fans, many of which are comprised of a young female demographic, lined the sidewalks of two city blocks in the Union Square neighborhood of Manhattan, all waiting for tonight's venue to open its doors to them. Irving Plaza, more than a century and half old, was inhabited as a Polish-American community center in the late-1940s, prior to a conversion into a ballroom-style music hall in 1978. Having hosted legendary performers during its storied history, such as The Clash, Paul McCartney, The Ramones and Bob Dylan, the venue underwent an eight-month long, multi-million dollar renovation in 2019.
Upon entering the iconic venue, general admission fans blew right through the contemporary, revamped lobby and flew up the stairs to the second level stage, hoping to find themselves as close to the night's performers as possible. Talking with dedicated fan Arianna Russell moments before Inhaler appeared on stage later in the night, I learned that she arrived to queue outside Irving Plaza more than 12 hours earlier! For her to be in the front row, leaning on the stage rail barricade, it was more than worth the effort.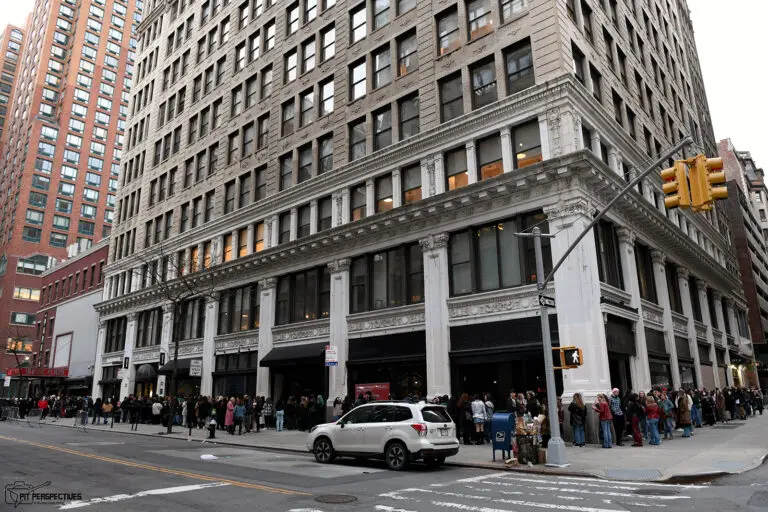 Having also opened for Inhaler the night before at Warsaw in Brooklyn, the up-and-coming indie-pop rockers known as Rebounder took to the stage at approximately 8:25 pm. These New Your City natives are led by the alluring Dylan Chenfield (singer-songwriter-guitarist), a self-proclaimed huge fan of Bruce Springsteen, who is already known for the nostalgic lyrics about the city that inspires him. The trio is rounded out with Dylan's younger brother Noah (bass) and Cobey Arner (drums). The fourth offering from their seven song set included their newest single "Premium Fantasy," a dreamy tune complete with a catchy hook combination of melody and lyrics.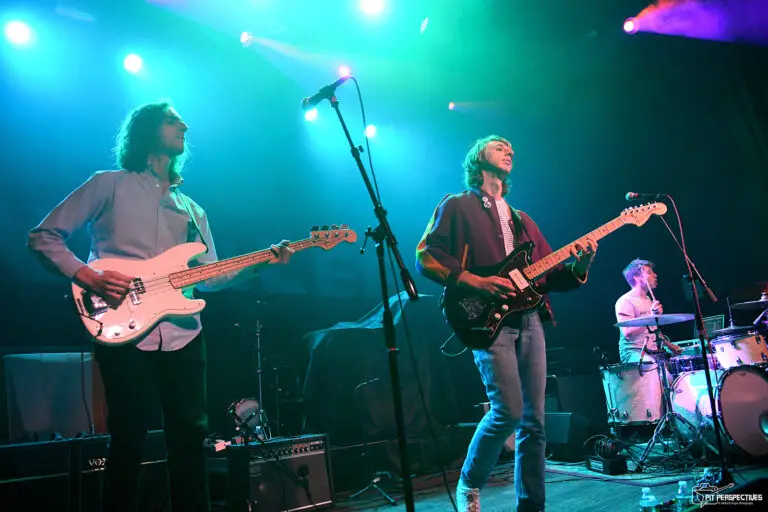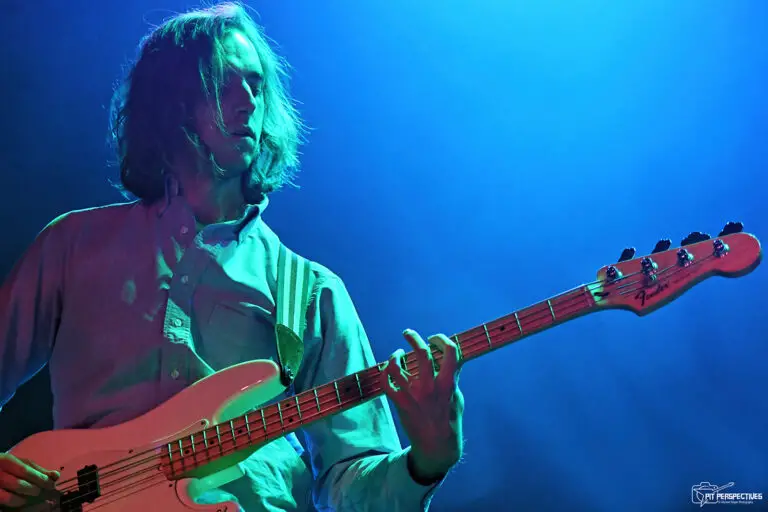 As their name suggests, Dylan is also a basketball fan, particularly that of Patrick Ewing and the New York Knicks. A deeper meaning to their moniker, however, can be attributed to their DIY mentality and strive for success, bouncing higher with each new challenge.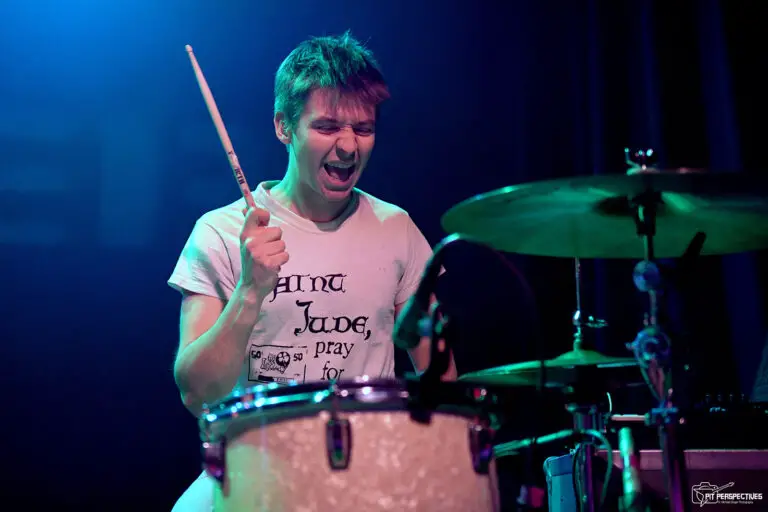 Nearing the end of their time onstage, Rebounder executed a shining example of 1970s electronic energy with their synth-dominant track "Swim Zone." After graciously thanking the audience for their support and Inhaler for inviting them to perform, Rebounder exited house right.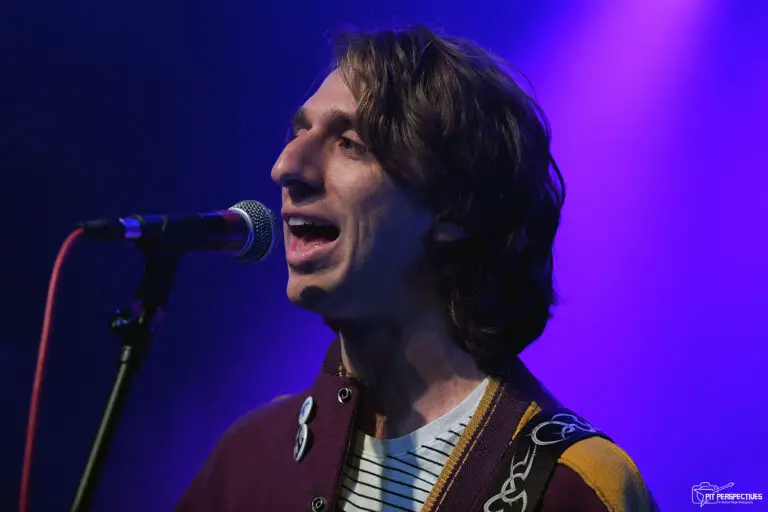 For those unfamiliar, Inhaler formed in 2012 at St. Andrews College in Dublin and are Elijah (Eli) Hewson (lead vocals, guitar), Robert Keating (bass), Josh Jenkinson (guitar) and Ryan McMahon (drums). Also joining them for live performances is Louis Lambert (keyboards/synthesizer).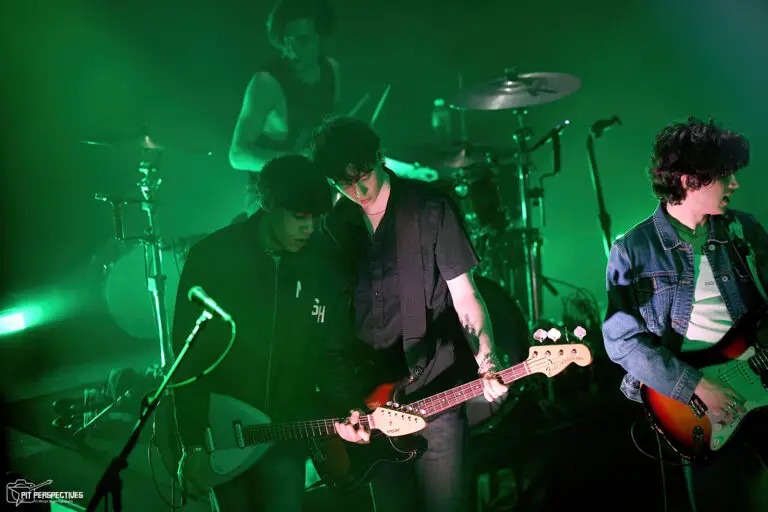 As a 50-year old Gen Xer, I admittedly discovered Inhaler through my passion of Eli's father, Paul Hewson (a.k.a. Bono of U2), the legendary frontman himself. Notwithstanding, their infectious songs have completely won me over, dating back to their first single, "I Want You," which the group self-released in 2017. With their debut album having topped the UK chart in its first week of release, this fast-rising band is "must see" entertainment.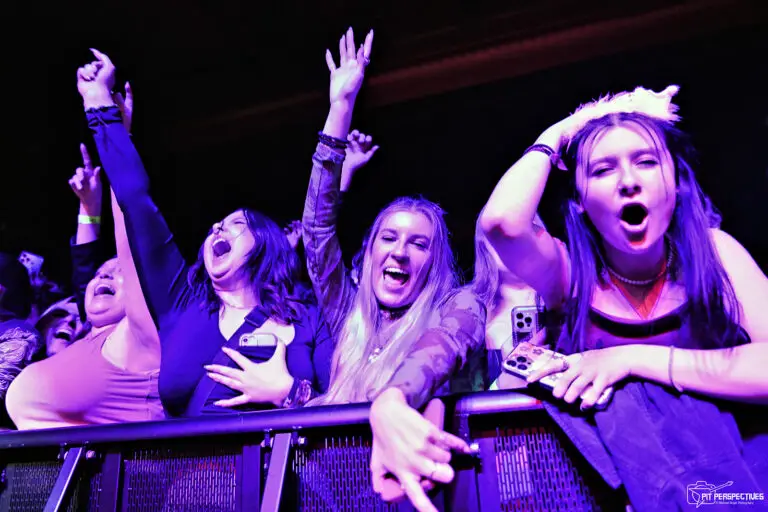 Immediately following two back-to-back shows in Los Angeles, and showing no signs of jet lag, Inhaler appeared on the Irving Plaza stage accompanied by flashing strobe lights that beamed throughout the intimate setting. While surveying the 1,200 souls in attendance, including VIP guests in the mezzanine that included Bono, Christy Turlington, Ed Burns and Helena Christiansen, I heard a fan say to her friend, "If I stop breathing, [just] slap me on the back." Opening their 12-song set with the title track "It Won't Always Be Like This," Eli was dressed in a white t-shirt and head-to-toe in denim. The first words out of his mouth, which he addressed to the fervent audience who jam-packed the entire floor area like sardines in a tin, were, "A Monday night never felt so good, thank you for coming to see us."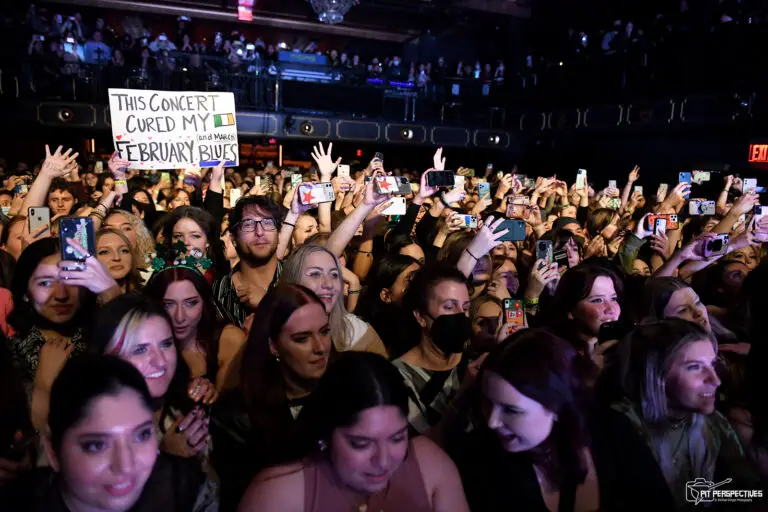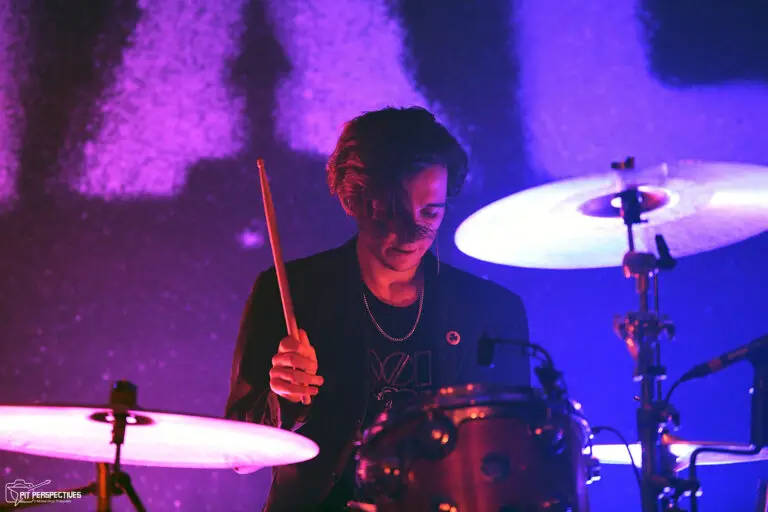 Equipped with a Fender Stratocaster that was complete with an Elvis Presley guitar strap, for the next hour, Eli and his bandmates would tear through fan favorites such as "We Have To Move On," "Ice Cream Sundae," "When It Breaks" and "Cheer Up Baby."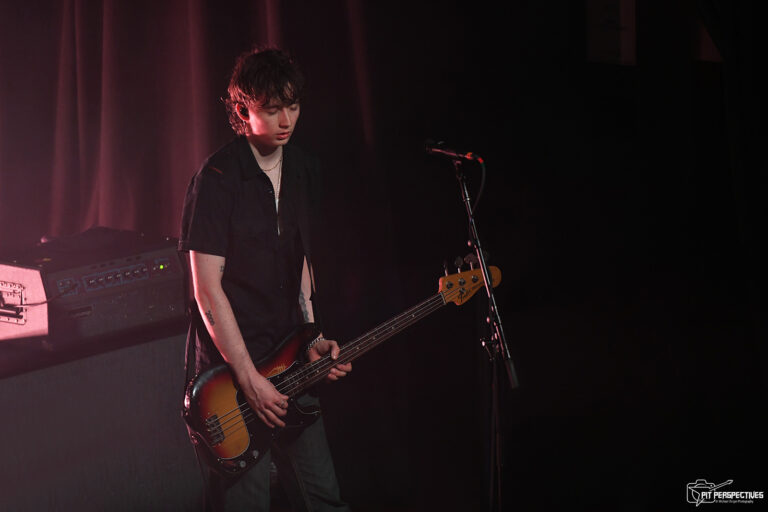 Well on their way to becoming refined songsmiths, Inhaler songs are defined with a dizzying array of sonic textures, complete with a melodic chorus that grabs your immediate attention upon first listen. Their dynamic, intricate instrumentation is anchored by Jenkinson's soaring guitar riffs, Keating's rhythmic, thumping bass lines and McMahon's dynamic drumming style reminiscent of Stewart Copeland, The Police drummer he has noted as one of his inspirations. The closing number, "My Honest Face," is a coming-of-age song that Eli wrote about losing himself, and then finding himself again, figuring out the type of performer that he wanted to be onstage, in front of a live audience.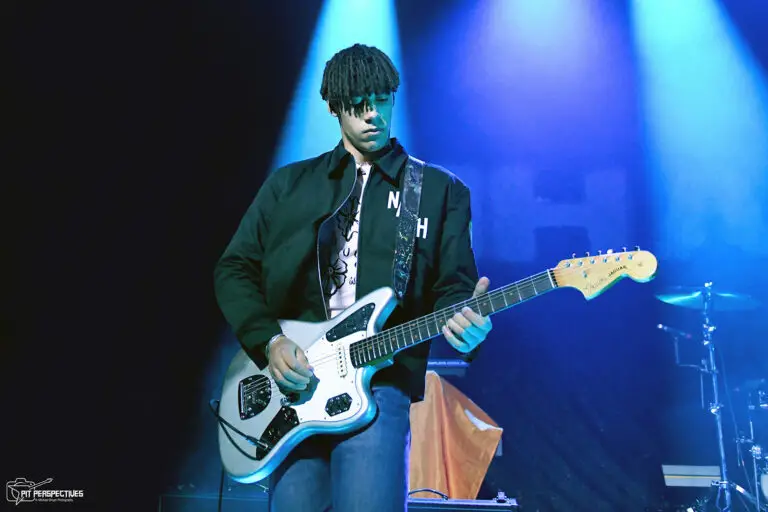 Inhaler's It Won't Always Be Like This North American tour wrapped in Toronto, Canada on April 6th. The band's next plans for world domination in 2022 include 60 plus shows spanning the globe that will take them to Germany, Italy, France, Spain, Scandinavia, The Balkans, United Kingdom, and of course, The Emerald Isle. Several stops along the way will also include major festival dates, such as PinkPop (June 19), Glastonbury (June 22), Rock Werchter (July 1) and Lollapalooza (July 28). Additional details can be found on their website here: https://www.inhaler.band/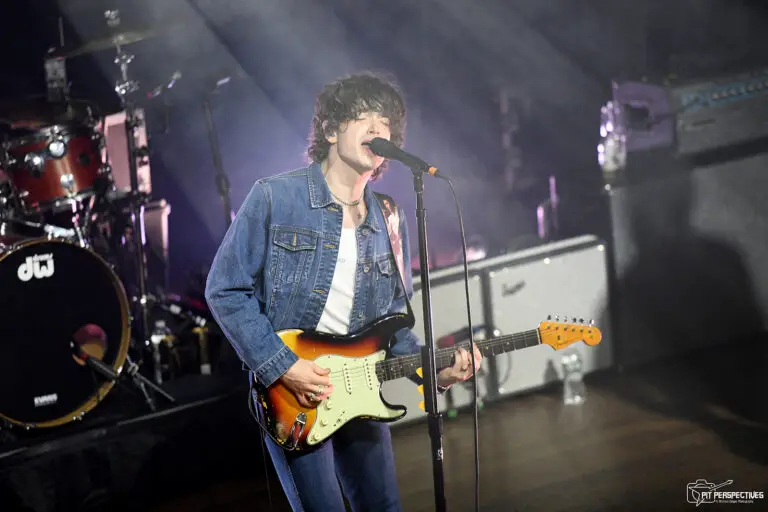 Rebounder Setlist: Change Shapes > Slow Angel > The Library > Premium Fantasy > Lovers > Swim Zone > Night Sports
Inhaler Setlist: It Won't Always Be Like This > We Have to Move On > Slide Out the Window > Ice Cream Sundae > When It Breaks > A Night on the Floor > Who's Your Money On? (Plastic House) > My King Will Be Kind > Totally > In My Sleep > Cheer Up Baby > My Honest Face