Bobby Weir and Wolf Bros have announced their two night stand at Radio City Music Hall, in celebration of Ace's 50th anniversary. The special performances will be taking place April 2-3, 2022.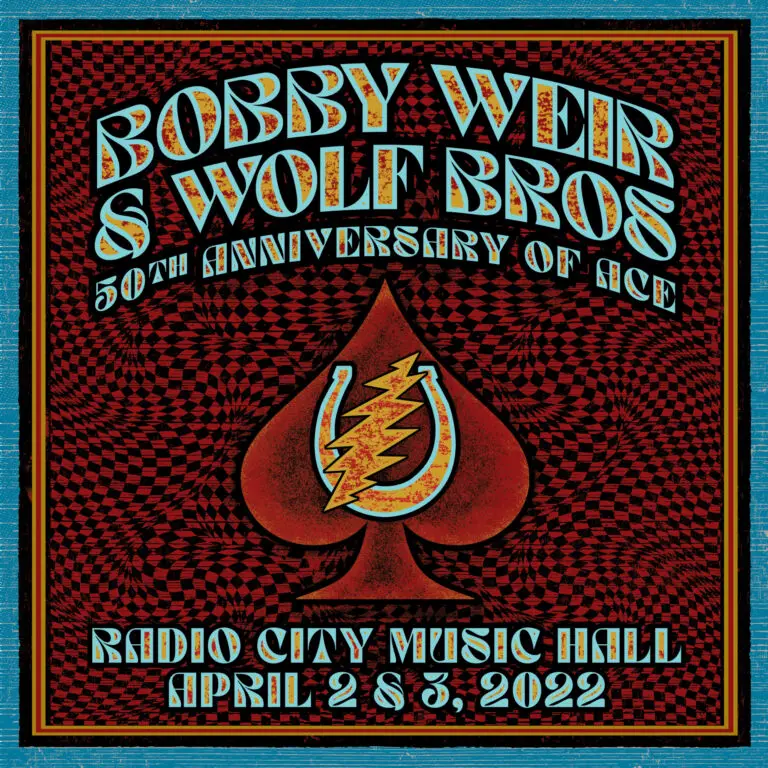 The two night stand will feature performances of Grateful Dead classics that were written by Weir, including 'Greatest Story Ever Told', 'Cassidy', 'Playing In The Band', 'Looks Like Rain' and more. These shows will feature several unannounced special guests, including The Wolfpack, which consists of a dedicated strings section.
Released on May 1, 1972, Ace was Weir's first solo album, although many consider it a Grateful Dead album, due to the fact that his band members make appearances throughout the project. A majority of the songs on Ace also made appearances on other Grateful Dead albums, including their 1971 self-titled and Skeletons from the Closet. 
As the one of the original pioneers of concert sound, the Grateful Dead have cemented their place in musical history. The founding members were Bob Weir, Jerry Garcia, Rob "Pigpen" McKernan, Phil Lesh and Bill Kreutzmann.
Following the release of his latest album, Live in Colorado, Bobby Weir and Wolf Bros will also be touring the US from 3/9 to 10/9. Tickets for Ace's 50th anniversary concerts, as well as Weir's regular tour, are currently on sale here.