Indie legends The Microphones played a late night set last Tuesday (March 8, 2022) at St. Ann and the Holy Trinity Church. The venue is known for having hosted other indie favorites such as Nick Cave and Sonic Youth throughout the years.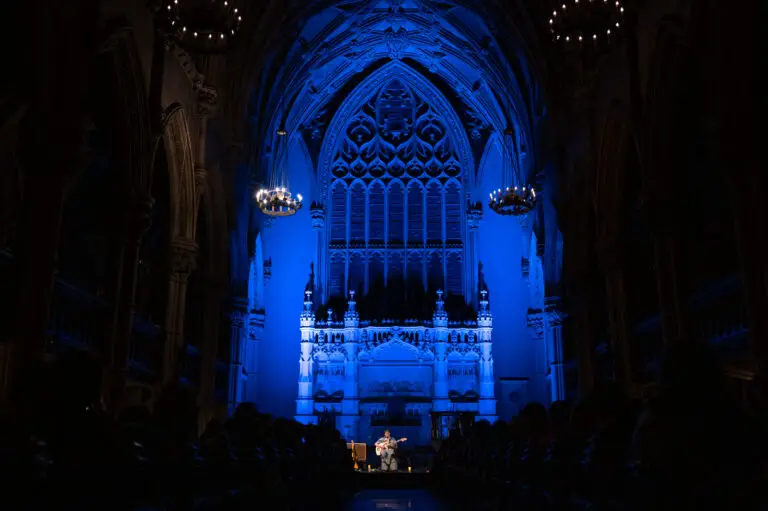 Emily Sprague opened the show with a warm acoustic set consisting of five songs. Her songs' themes of death and darkness contrasted with the bright personality that came through when she briefly thanked the audience in the middle and end of her set.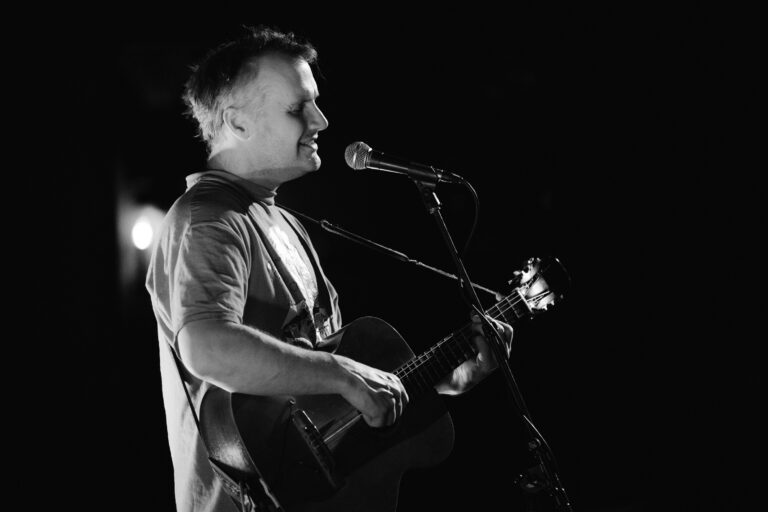 Microphones' Phil Elverum and Jay Blackinton took the stage to applause from the crowded pews, the dim lighting and quiet atmosphere lulling the audience into a quiet state. You could hear shifting seats and the creak of the historic church flooring before they began their set. They laughed and thanked the crowd before beginning their set, commenting on the awkwardness of standing on stage before the songs begin playing.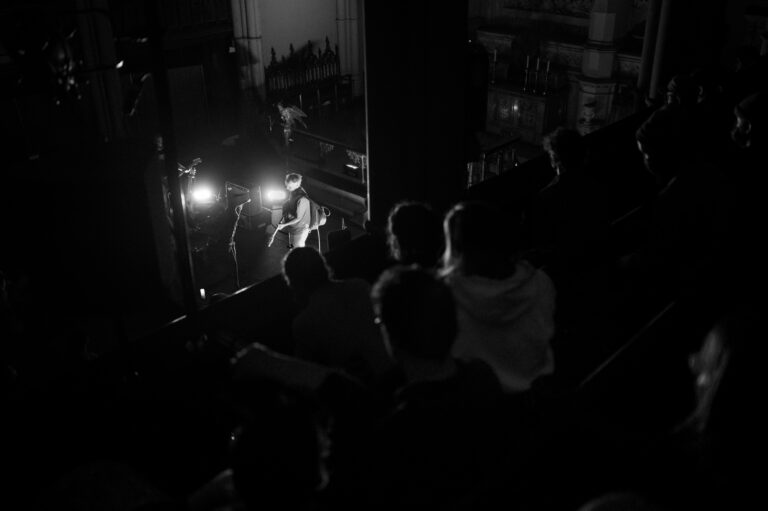 They played just one song, their 45 minute track "Microphones in 2020," a semi-biographical two-chord meditation on their career which released in 2020 after a near 17 year absence for the band. By the time their set finished, the crowd almost looked dazed. It took a minute for the audience to realize the show had ended, and they gave a standing ovation and hearty cheers as Phil and Jay exited the stage.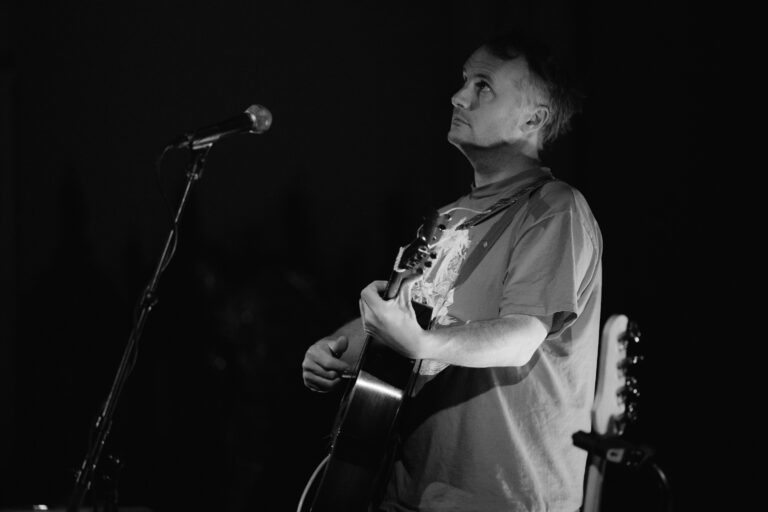 You can listen to The Microphone's catalog here. And you can find Emily Sprague's music here.