No Shenanigans here – Goose have postponed their long-standing tradition of Goosemas until February 26 after a touring party member tested positive for COVID-19. The show will still be held at Mohegan Sun Arena in Uncasville, CA as well as PhanArt Presents: The Hometown Flodown.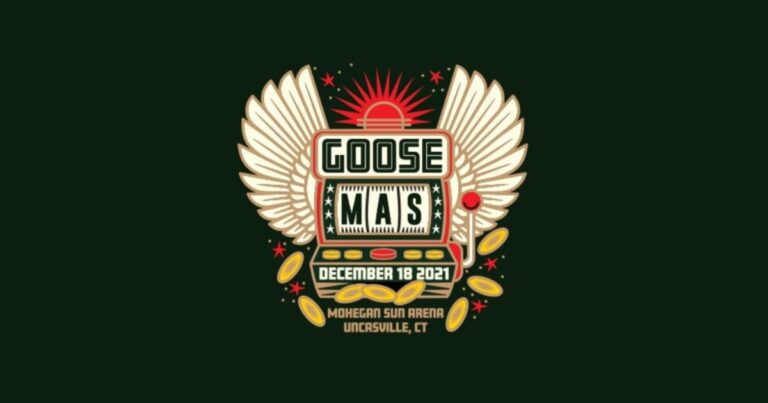 On Saturday, February 26th at 8 PM ET a free live stream of Goosemas, the annual concert presented by emergent Connecticut rock quintet Goose, will broadcast on The Relix Channel Exclusively on Twitch.  The band will take the stage at the Mohegan Sun Arena for the eighth annual iteration of their holiday show, a tradition that began with humble roots in the basement of a Connecticut recording studio. A defining achievement after years of explosive growth, Goose will celebrate their inaugural arena appearance with a massive three-set performance.
The band has expressed devestation, but remains commited to the safety of fans and crew first.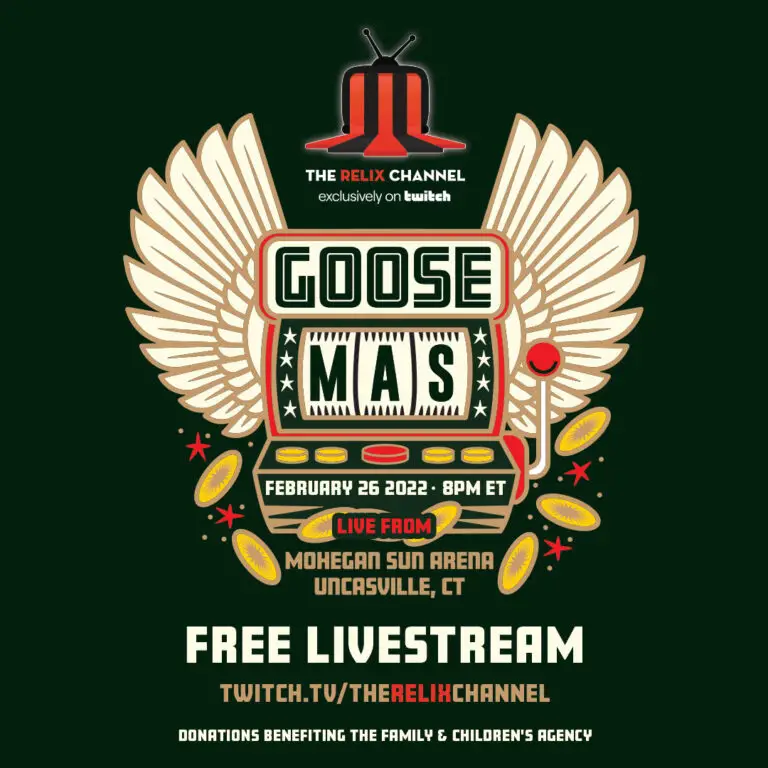 The Road Lies Ahead, So Tie Up Your Shoes
Rather than dwell on the unfortunate circumstance, it would be far more Ted to check out and awesome cover of an appropriate song from one of the faithful Goose rail-queens:
Tamara is a woman of talent and values. This multi-instrumentalist and music therapist sets a prime example of what it means to be a present and empathetic lover of music. She too, values the safety of others by always attending shows certified with narcan and also carries test strips.

All in all, it seems that the reaction overall has been very understanding and fans are grateful for the Goosemas miracle that is the "Shenanigans Nite Club" virtual movie premiere.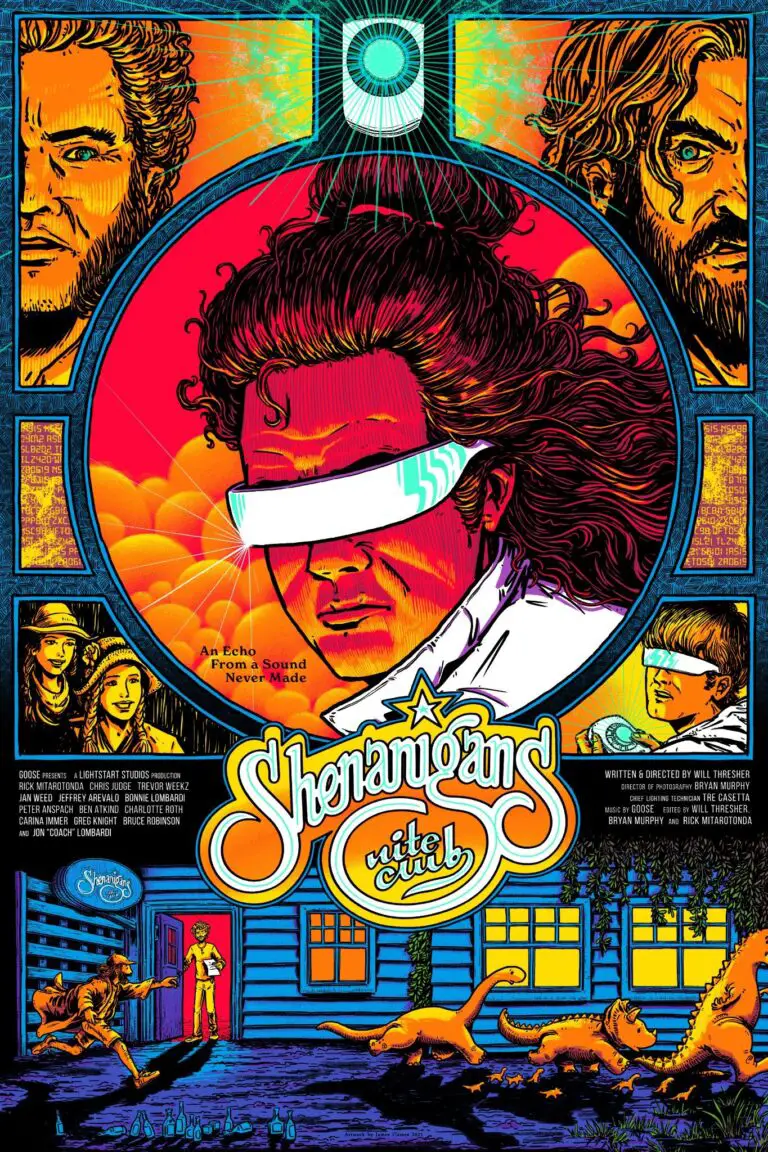 Shenanigans Nite Club: The Movie
This holiday season, Goose has done it again with their announcement of a Shenanigans Nite Club: The Movie 75-minute virtual premiere. The film, directed by Will Thresher creates a visual story inspired by Goose's latest full length album of the same name. Shenanigans Night Club: The Movie pays homage to an iconic venue from the band's hometown. Members of the band, and their nearest and dearest all contribute to create what looks like will be a time capsule within a time capsule.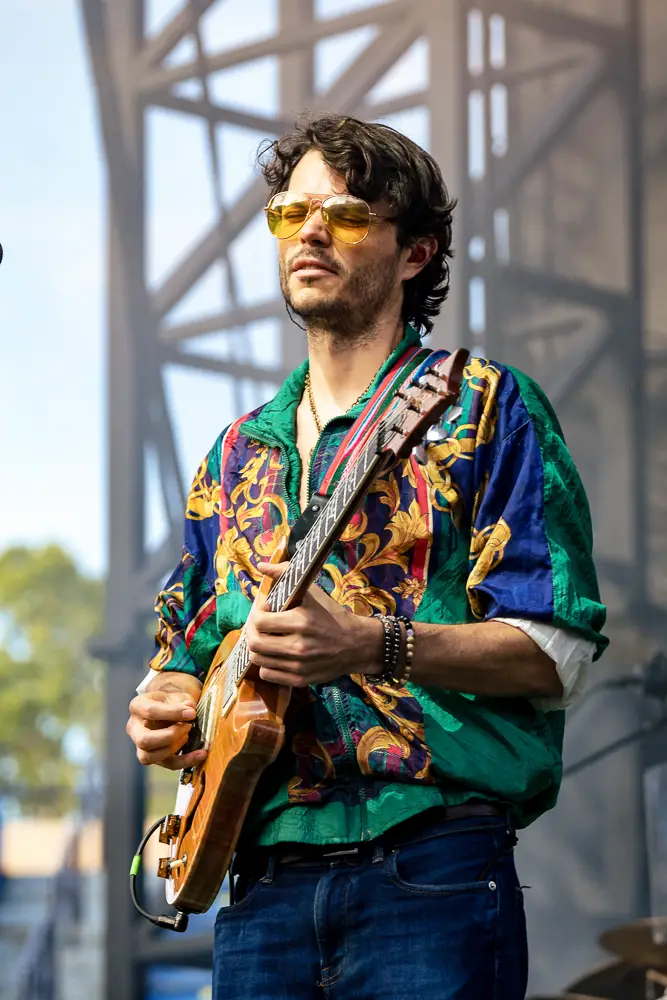 There once was a time where holiday plans were not a second thought. We knew who and when. Some might call it a lifetime ago, and a little fuzzy in the details. Our most recent holiday season was flavored with uncertainty and confusion. Consequences weighed, zoom invites sent and moments to grieve all previous years taken for granted. New York City looked like a shell of itself, protected by a second layer of white lights draped over those existing. Missing was the soulful and bustling crowds. Time and time again, Goose has gifted the people, seemingly out of nowhere, exactly what they needed at exactly the right time.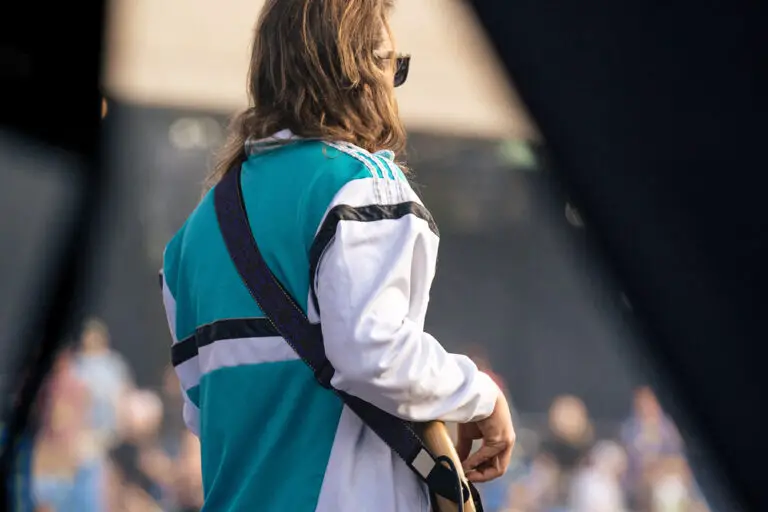 While many of us sat at home, missing our families at levels we did not know possible, Goose performed on top of the iconic Rockefeller center, continuing the 'Goosemas' tradition, but this ttime, reinvented. The message was clear. Goose was here to bring hope and light, possesing power to help people to climb out of the darkest of times. The production value entranced viewers with a crystal clear high definition view of New York City looking its best. The quality of sound while bradcasting live gave many a glimpse of what resliance could look like.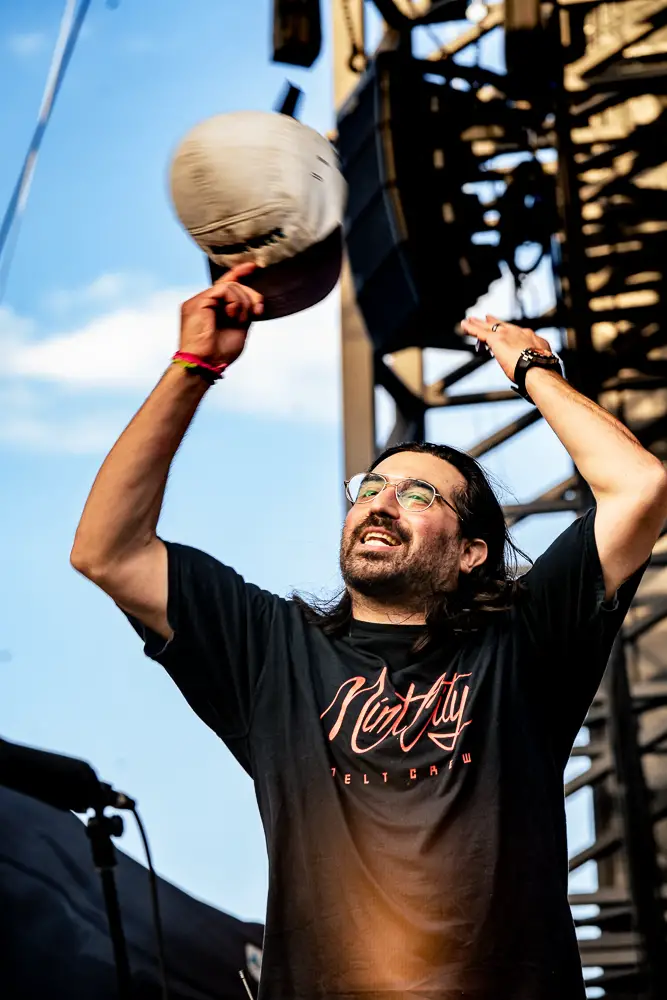 More and more stories have emerged beginning with "Goose really helped me through…" It appears that in a lot of ways, the music, the culture and the beautiful personalities making up the community all embody the reprieve searched for throughout many of the songs. Goose resonantes because underneath the meticulously-crafted hooks and grooves, these songs have held true for many trying to nagivate life through hardship.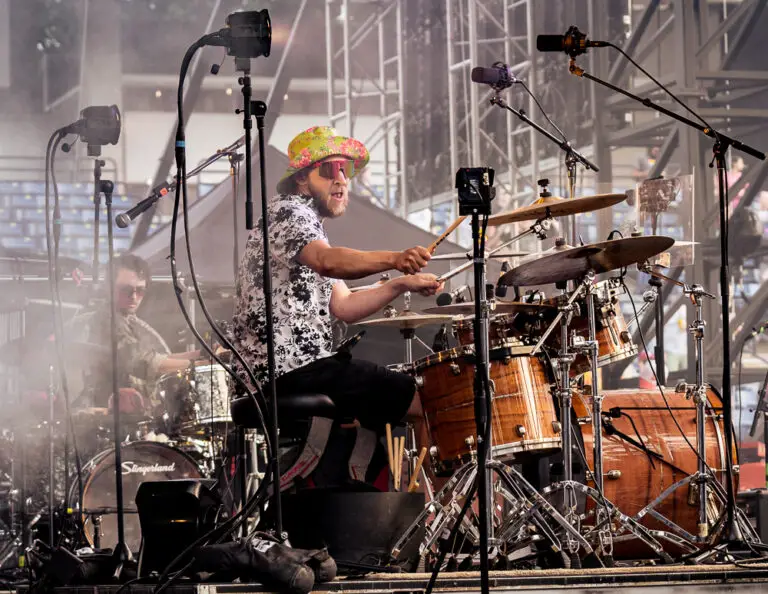 Empress
Sure, the outfits are fun. The cinametography looks to be top notch. There is more happening here than meets the eye. These 75 minutes could be the first 75 minutes that someone might not have to think about how their holiday will never be like it was before the pandemic. Goose could be the escape from work related dread. The forum post conversations could be the only time someone interacts with another about something they have in common. Or it could be their only interaction that day. At all. Some people out there might not say it, but they could literally have no one else checking in on them.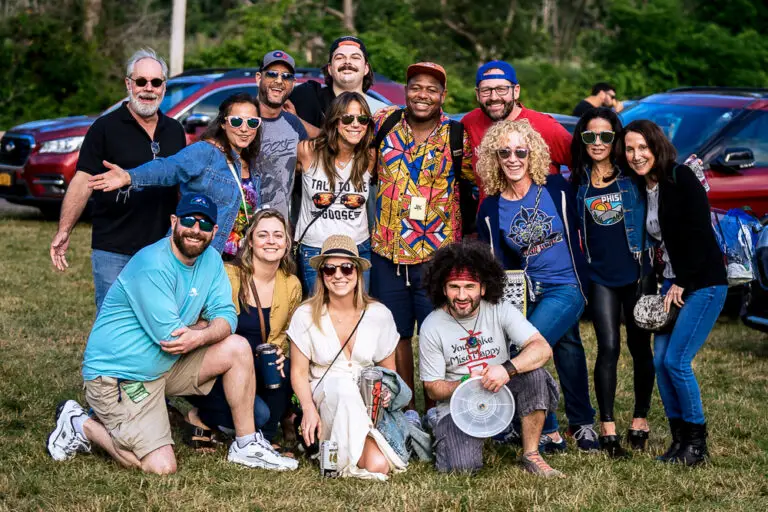 Seekers
When Marc C. puts out his memes, and Marc K. writes his reviews, we have someone reminding us that we are not alone. There are others that share this passion for more than the band. The willingness of Jon and Paige Caruso to put in endless hours developing the next edition of the El Goose Times, it is for the love of the community. When The Great Beyond podcast releases an episode, all of the positive emotions we get waiting on line, chatting with the person next to us about our favorite moments and which songs we would like to hear pour into our bloodstreams. The drive to work suddenly improved and we might walk in with brigher eyes and a little upturn in the corners of our mouthes resembling a smile.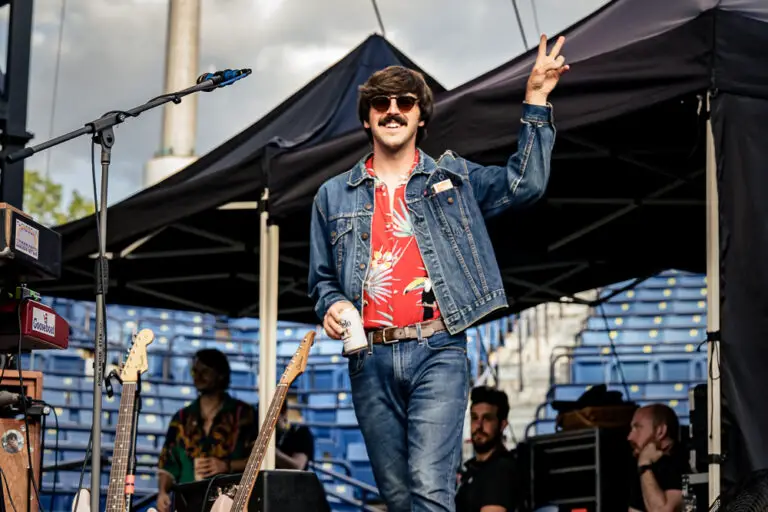 Travelers
Wearing our Knitting by Darian hats, Blue Sky Dyes by Phil and Orion Jewelry Design pendants by Val, we will all feel like we are a part of something when we tune in from December 23-26, 2021 on Flymachine.
Elmeg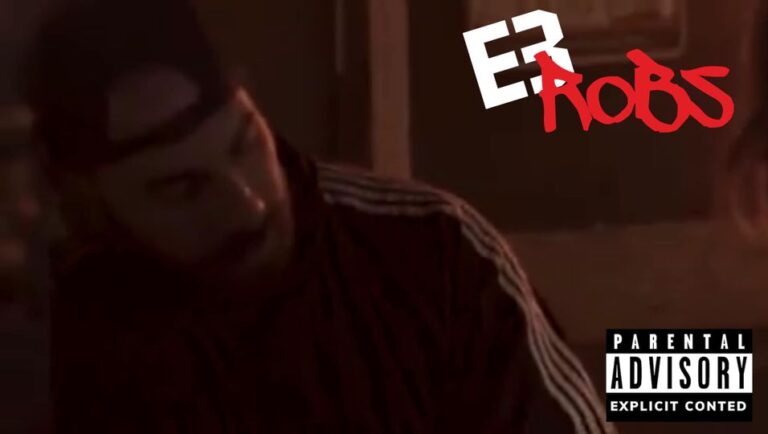 The biggest question that seems to have risen out of the movie trailer was unexpected. Message boards are filled with theories and conspiracies. When will the loved-by-all El Goose facebook group moderator Bruce Robinson finally release his widely anticipated hip-hop ablum? With Billboard top 10 material tracks like "My Sketchers" being dangled above us like a bundle of mistletoe, we can only hope. Greg Knight has called the album one of his top choices for morning motivation. Fortunately for BRobs, the community has proven to be patient, and respects the creative process and will love him all the same if the album remains speculative.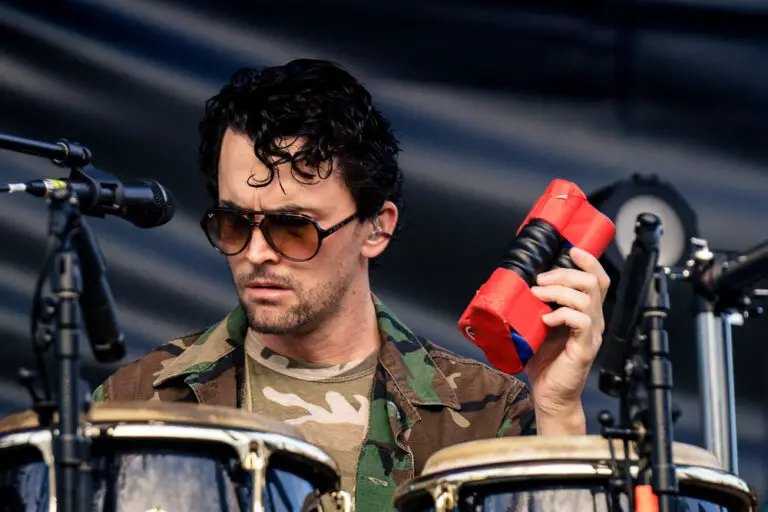 All passes will have access to a virtual Q&A with the band and director on December 28. Viewers will be able to connect through interactive digital rooms and video chatting. Tickets are $9.99 per screening with passes available through the website below.