Pennsylvania natives Ceramic Animal are gearing up to release their fourth LP, Sweet Unknown, and the band previewed the record at Bushwick's The Sultan Room this Wednesday, February 16. The show marked the band's first return to the live stage since the beginning of the pandemic, beginning a short tour with stops in the Northeast, Midwest and South. The show was supported by Brooklyn locals Glom.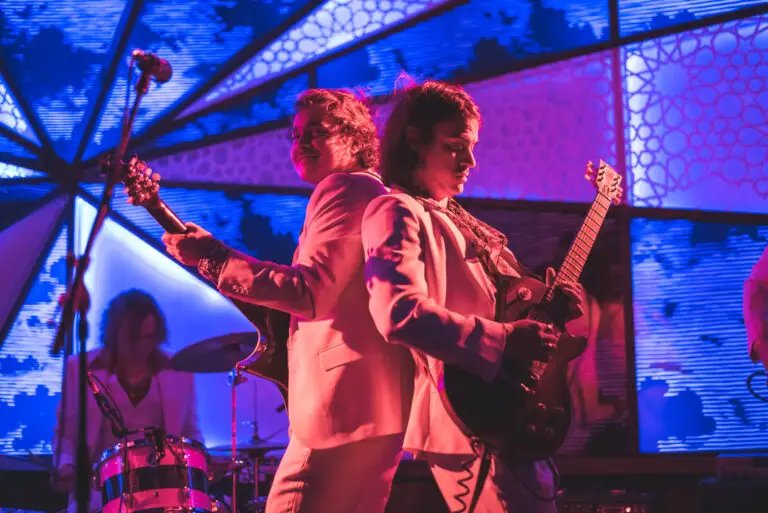 Sweet Unknown is the band's first effort on Easy Eye Sound Records and was produced by The Black Keys front man Dan Auerbach. Prior to signing to the label, Ceramic Animal wrote, produced, and self-released all three of their previous albums. The band has gained a solid footing throughout their young career and they are poised to reach a much wider audience with their major label debut. The title track was released as the lead single along with the music video below.
The five-piece band consists of three brothers and childhood friends; relationships that bleed chemistry, especially on such a small stage. Dressed in all white suits, and surrounded by friends and family in the intimate Sultan Room, Ceramic Animal performed with an overt love for their music. Head over to the band's website to preorder the record and check out the rest of the tour itinerary. Find our full photo gallery from the show at The Sultan Room below.