Annie in the Water have announced a slate of winter tour dates, ahead of the release of their forthcoming studio album, Sun at Dawn, set to be released Friday, March 4th.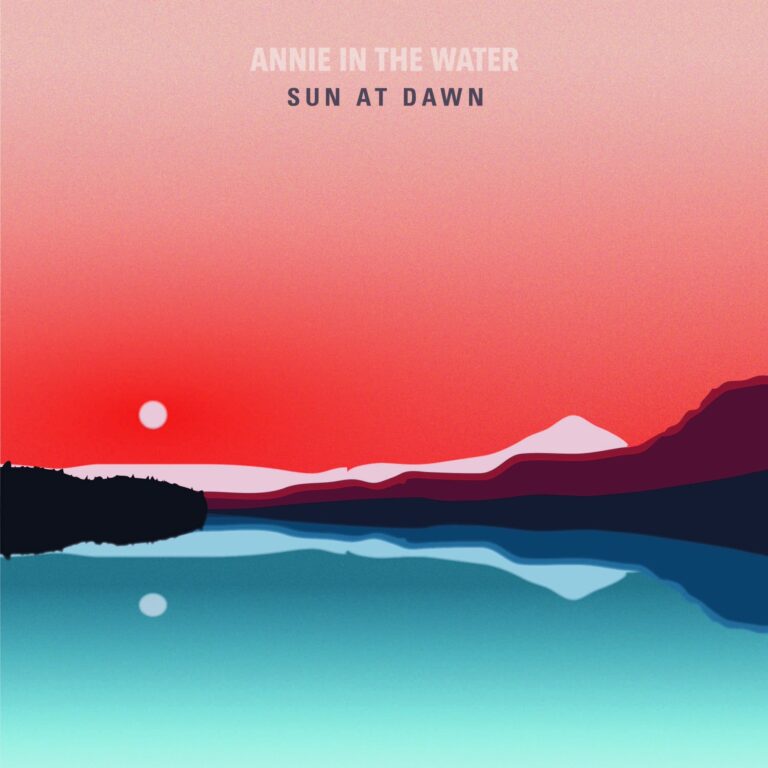 Recorded directly to tape at Artfarm Recording in the heart of the Hudson Valley and mixed by Corey Hayward, Sun at Dawn represents the band's time spent independently at home, together in the Adirondacks, and on the road again with their fans.
Our forthcoming album Sun at Dawn represents the paths we took in life as individuals and how it brought us together in the band. The album consists of songs that were written along these separate life experiences and are joined by songs that were written together as a band. The sun at dawn illustrates that this is just the beginning of our adventures musically and as friends. 

We have a lot planned for 2022. Beyond releasing our newest album we are lining up bigger tours than we have had in recent years. Not only that, but we have also began writing more new material after the recording process of the upcoming album ended. We are fully prepared to hit the ground running when the music scene begins to boom again and we can't wait to show everyone everything we have been working on!…

Matt Richards, Annie in the Water keys
Annie in the Water's sound has a groove filled combo of reggae, funk, rock, blues and jam, written with a conscious dose of positive vibes, unique melodies and intelligent lyrics. The group has the ability to fill an entire night with original music and also render well-known covers in their signature style, giving fans extraordinary experiences to share that can't be seen anywhere else.
Comprised of members Brad Hester (Lead Vocals/Rhythm), Michael Lashomb (Lead Guitar/Vocals), Ryan Trumbull (Drums/Vocals), Chris Meier (Bass/Vocals), Matt Richards (Keys/Vocals) and Brock Kuca (Percussion/Vocals), each performance is another adventure, both exhilarating and everlasting. The group creates a blend of music and entertainment that is inspired by the audience and the moment; the fan-base grows with every single performance in large part due to the indisputable fact that Annie in the Water will make people dance and feel happier no matter their age.https://www.youtube.com/watch?v=wKxG7B35Btg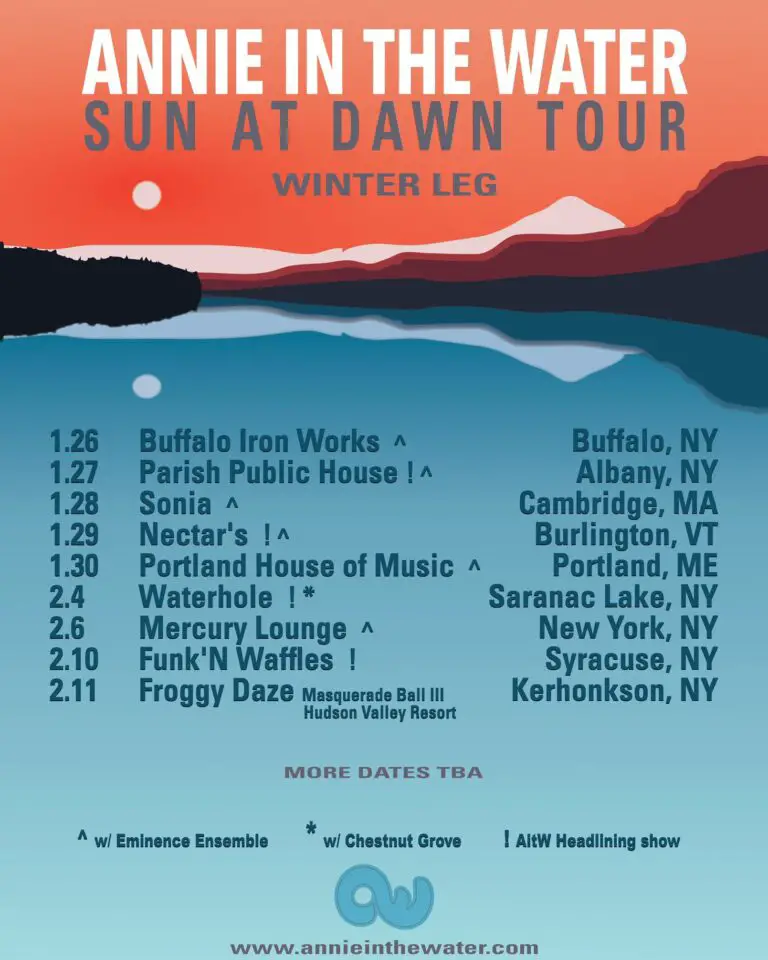 Annie in the Water Winter Tour 2022 Dates
1.26 Buffalo Iron Works // Buffalo, NY ^
1.27 Parish Public House // Albany, NY ^ !
1.28 Sonia // Cambridge, MA ^
1.29 Nectar's // Burlington, VT ^ !
1.30 Portland House of Music // Portland, ME ^
2.4 Waterhole // Saranac Lake, NY * !
2.6 Mercury Lounge // New York, NY ^
2.10 Funk 'n Waffles // Syracuse, NY
2.11 Froggy Daze // Kerhonkson, NY

^ w/ Eminence Ensemble
! Annie in the Water Headlining show