New York State has some of the finest bands in the U.S. From Clouds Taste Satanic, to Diluted, Wasted Space to Caustic, and Less than Hate, NYS knows how to throw down a heavy riff or three. With that in mind, our focus today is on a band from Troy, the immensely talented The Final Sleep.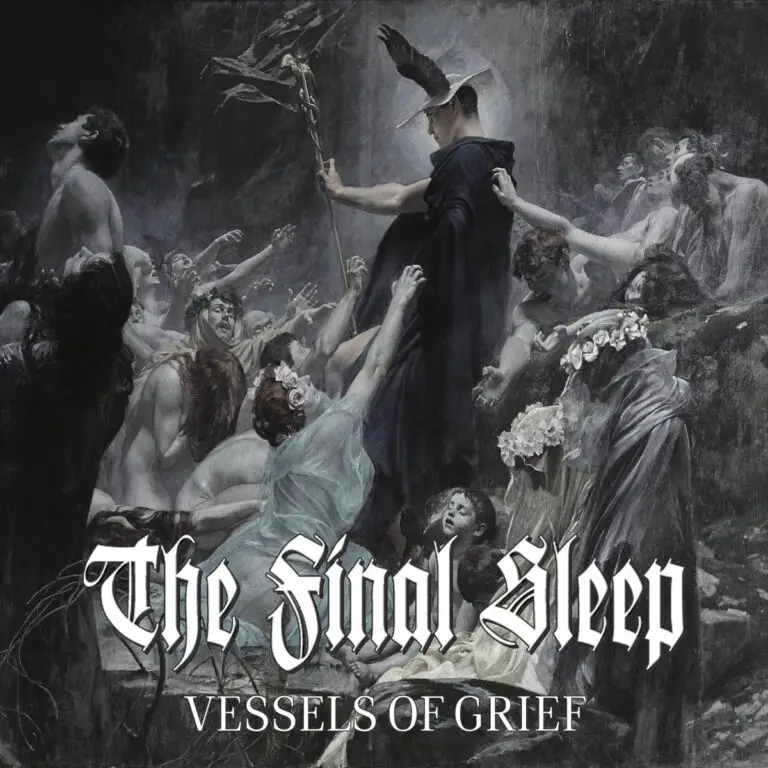 The Final Sleep is a five piece that features founding members of Arsis (drummer Mike Van Dyne), Burning Human (bassist Jason Van DerVoort and guitarist Mike Stack), and Withstand (guitarist Kevin Maloney) joined by Jeff Andrews (guitar and vocals). Together they utilize melody, heavy riffs, sizzling lead guitar work, expertly performed vocals, and a ton of power in order to get their message across; they also throw in some progressive elements to bring their music up to new levels. Their upcoming album, Vessels of Grief, is due out February 4th.
I was shocked as I listened to Vessels of Grief for the first time, mainly because The Final Sleep hits upon several different genres, and manages to keep the record cohesive despite that. I can hear influences from viking metal, dark melodic metal like Witherfall, death metal, hardcore, and a bit of black metal; the band specifically states that they take influence from Opeth, Edge of Sanity, Control Denied, Amorphis, and Mercyful Fate/King Diamond.
The first single is called Screaming in Silence, and it's easy to see why they chose this one to lead off with; it's heavy, the vocals are incredible, and it has a serious Witherfall vibe thanks to those excellent vocals. A huge selling point for me are the heavy vocals, which ride the line between death metal and your standard metal vocals. 
Tracks four and five, Soul in Between and Funeral Seed respectively, are everything that I love about heavy metal. The band utilizes a diverse approach in both tracks by incorporating dark and light, heavy and melodic, and it all hits like a ten ton hammer of awesomeness. There also seems to be a splash of black metal, particularly in Funeral Seed, but only as coloring for an already amazing piece of art; this one also has that Witherfall feel in its slower, clean sections, and in how the vocals are performed during them. 
I would highly recommend The Final Sleep to any metalhead out there, without even taking their genre of choice into consideration, because Vessels of Grief hits so many sweet spots, and uses influences that are far ranging. This album will be one of New York's finest metal releases.