On Friday, March 25 and Saturday March 26, the music of the legendary Allman Brothers Band will be celebrated at New York City's Beacon Theatre, honoring the 50th anniversary of Eat A Peach, which was released on February 12, 1972 and stands as one of the greatest albums of all time.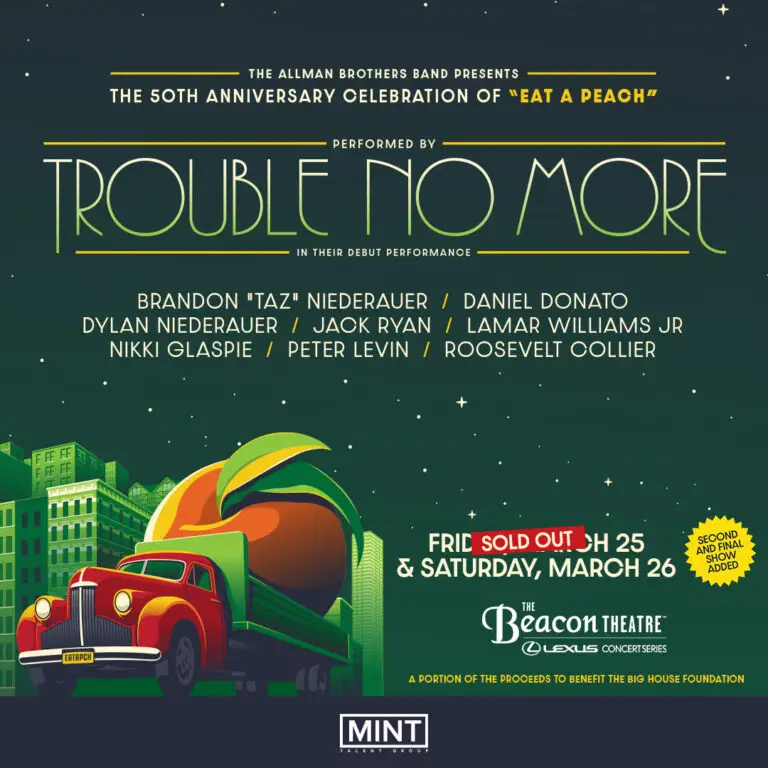 The Beacon Theatre has been home to more than 250 Allman Brothers Band shows throughout their storied career, and March 25th will mark the debut of Trouble No More, a group including Brandon "Taz" Niederaurer (guitar, vocals), Daniel Donato (guitar, vocals), Dylan Niederauer (bass), Jack Ryan (drums), Lamar Williams Jr. (vocals), Nikki Glaspie (drums), Peter Levin (keys) and Roosevelt Collier (pedal steel guitar).
A portion of the proceeds to benefit the Big House Foundation in the Allman Brothers Band's hometown of Macon, GA. The primary mission of the Big House Foundation is to preserve and promote the rich musical heritage and inclusive diverse culture of the Allman Brothers Band through programs revolving around education and exhibition.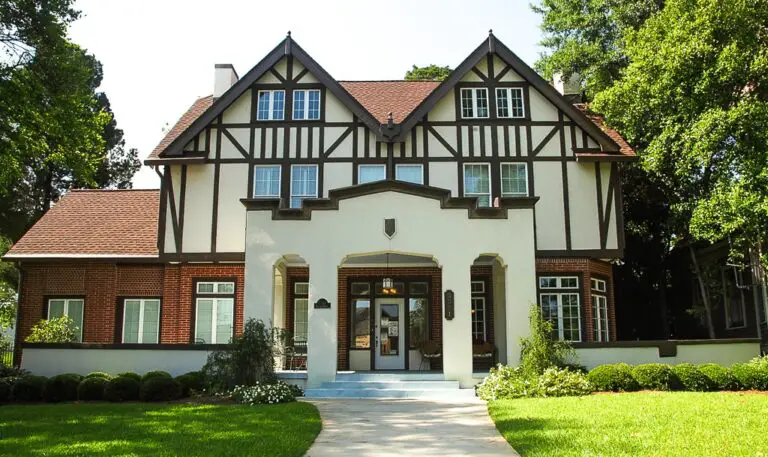 Composed of five white hippies and one African American, the Allman Brothers Band made quite a social impact in their home base and communal hub in Macon (and the current home of the Allman Brothers Band Museum), the Allman Brothers Band spread a message of peace, love and acceptance.
Due to overwhelming demand, Trouble No More will perform on Saturday, March 26 as well. Pre-sale tickets for the 50th anniversary celebration of Eat A Peach are now on sale, with ticket on sale set for Friday, January 21 at 10 AM EST.