Andy Frasco & The U.N. played to a full house at the legendary Bearsville Theater on Friday December 10, 2021. Despite over 80 shows under the band's belt, they played like it was their last time on stage. The show was like any other, in that the surface level antics eased listeners into a more relaxed mind so they might recieve better the true message of resilience and comradery that sometimes lacks in the music community.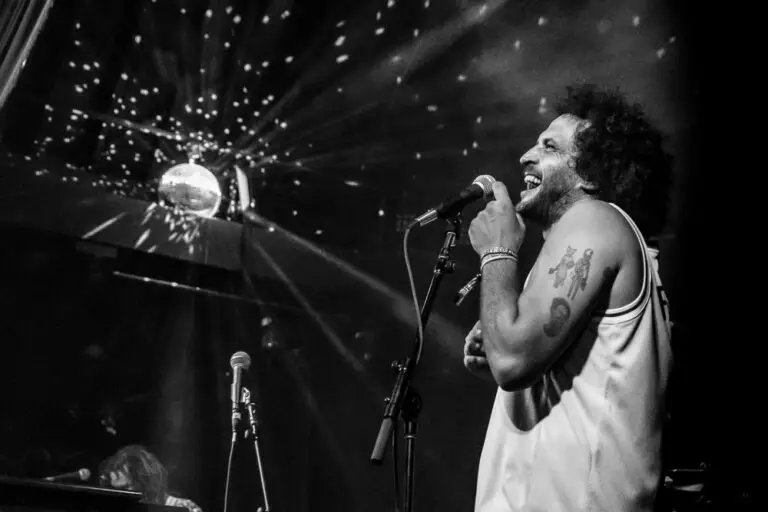 I Come From This World
Riding over to Woodstock, Andy's voice came over the radio just before switching over to Bluetooth. His natural radio DJ voice was the perfect balance between upbeat and honest. The host asked Andy how he was doing. The response was something along the lines of "run down and tired, but excited to play music."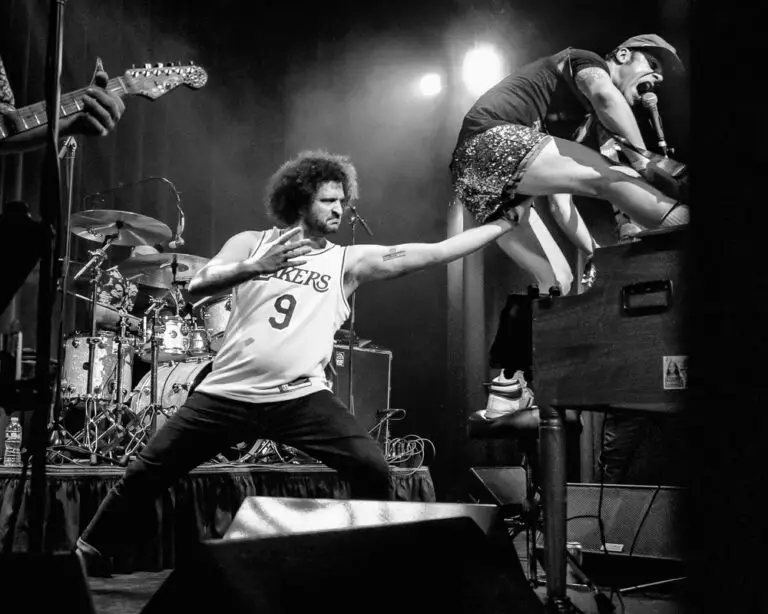 I Just Want to Be Heard
Answers like this have not always been common in the music industry, especially over a formal radio interview, but Andy has created a safe space for musicians to be honest about their struggles.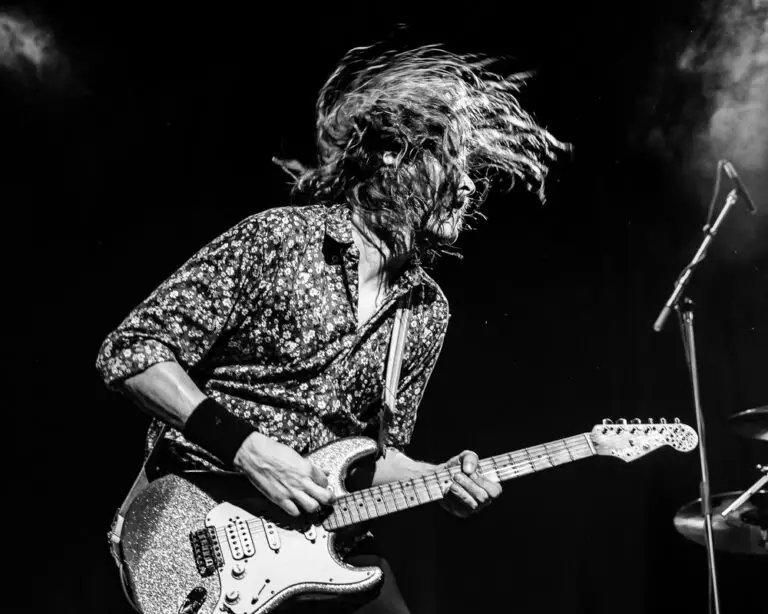 I Got Something to Say
By talking the talk, before the show even began, Andy Frasco & The U.N. set the tone as one for pushing through, keeping it fun and remembering why we gathered here. Andy, through his music and message that night, displayed a truly authentic self. It was OK to dance throug the pain, the fatigue and the stress; this goes beyond the musicians. Chances seemed to favor that most folks in the audience were looking to have a reset and just feel joy even if it were for a few hours.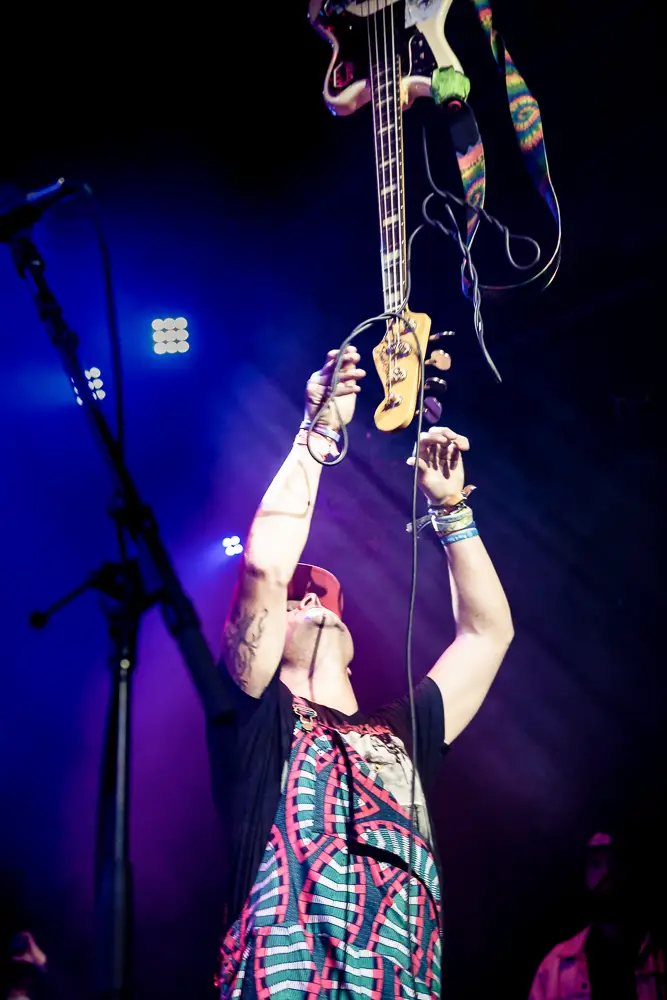 Oh Time is not Real, These Feelings I feel
Andy Frasco & The U.N. made sure to pay homage to The Band and other artists that came up in Woodstock. Their cover of "Ophelia" had the whole mountain jam crew up and dancing. Woodstock is a treasure of the Hudson Valley and it is easy to forgot how many important artists have found inspiration in those hills over the years.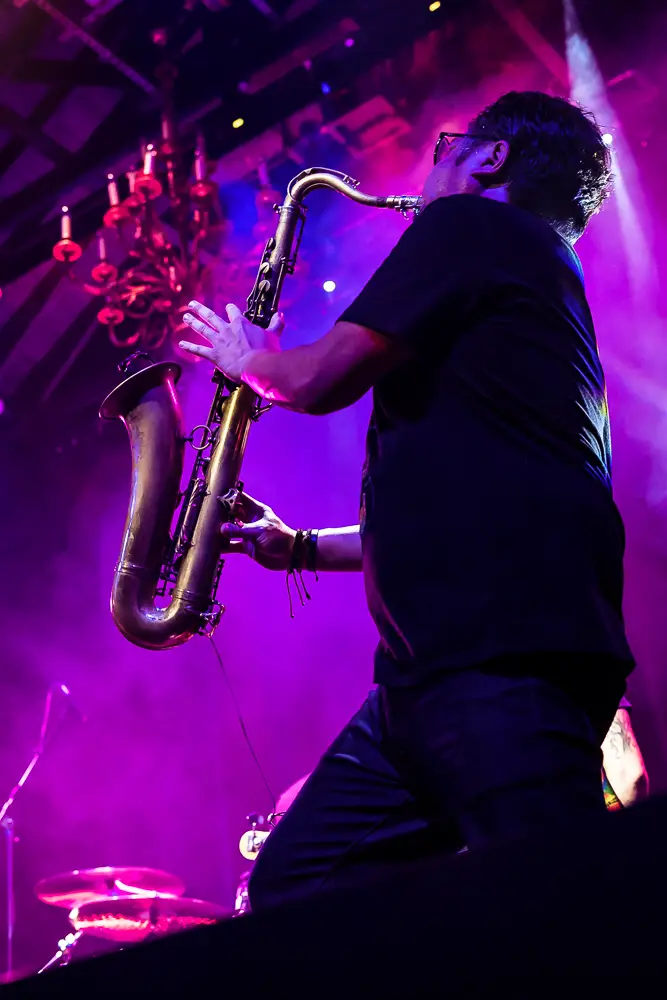 Are Hard to Explain
The juxtaposition felt difficult to fathom at times. So much laughter, antics and energy in a place that was once built to be a "listening room." But people might have forgotten that legend goes a little something like that the owner of the studio and listening room might be buried somewhere in the woods out back.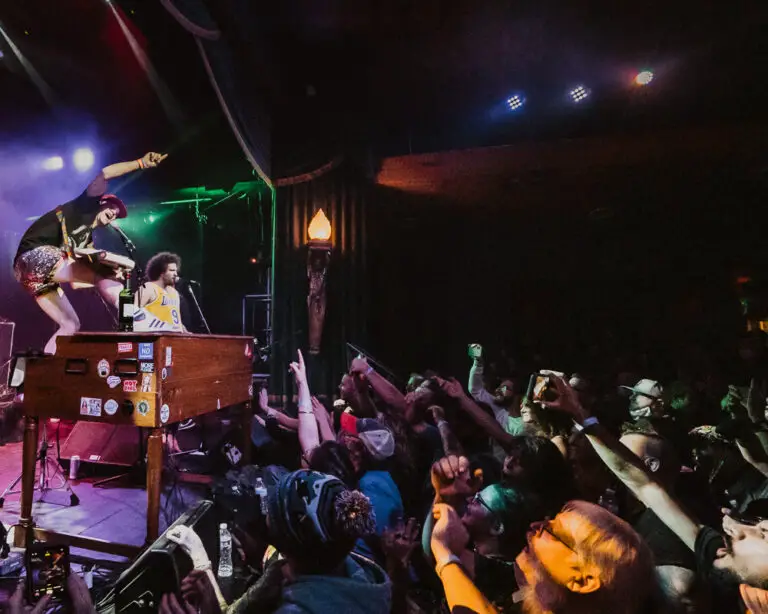 Every day feels the same
So the next time Andy plays "Dancing Around My Grave," he might remember that time in Woodstock where he had a full house theoretically doing just that.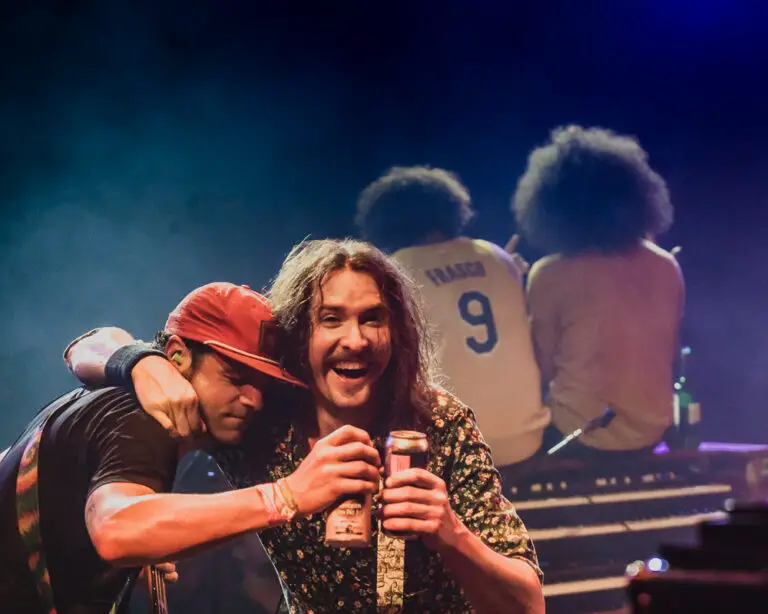 It's the same ol' game
Having good people around during the depths of tour seem to be the magic formula that keep these guys going. Never were they too serious and the smiles were reflected fully from the audience for the duration of the show. The photobombs during super touchy-feely moments were relentless (and also welcomed).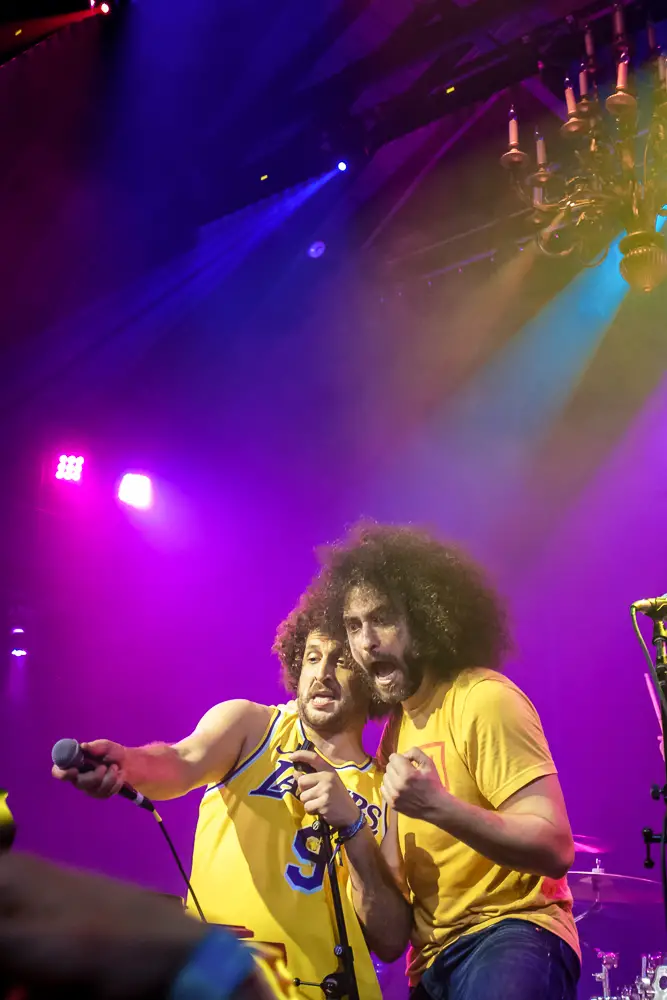 I Just Wanna Get Away
Towards the end of the show, Andy invited "his son" Rich Derbyshire of Wild Adriatic and the notion of "oneness" became visible to all of us, as two afros and two yellow shirts became one before our very eyes.
So come with me, baby we will see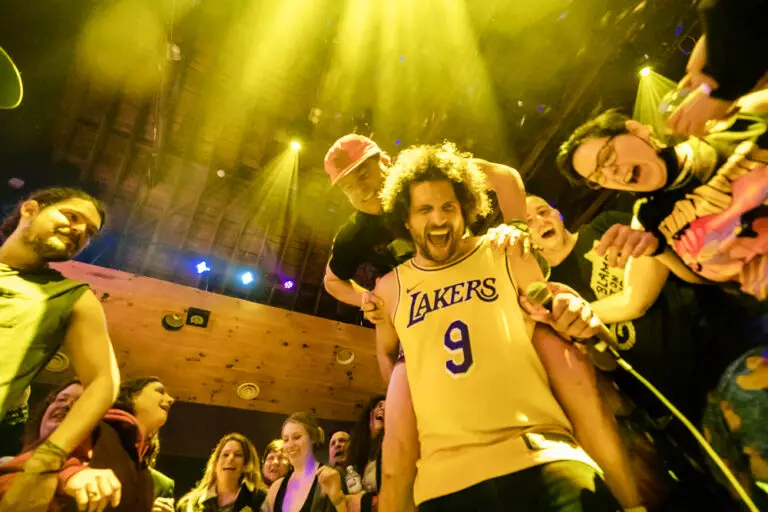 Sunshine in rain
Andy and the guys were able to walk into the Bearsville Theater, respect its history and all of the ancestors of Woodstock musicians that came before and truly harness the spirit of 'why'. In the Radio Woodstock interview, Andy mentioned that the Theater felt a little like a place where someone might celebrate their Bar Mitzvah. So of course the yellow lights came down upon us all as some sort of coming of age celebration was had during "The Horah" dance towards the end of the evening.
Some bearded guy in the corner that knew Woodstock as it once was might say that it was Bowie smiling down from up there in his intergalactic space station sending a signal that Andy Frasco is truly a good person and making the world a better place one bagel, one show, and once song at a time.
Setlist: Friends (A Song About Friends), C Boogie, (634-5789), Down to Business, Runaway, Dancin' Around My Grave, Talk About It, Sex & Drugs), Spill The Beans, Cocaine, Slam Piece, Change Pace, Floyd Song, Walk, Smokin Dope> Biz Markie, Ophelia, Pussy, Better Days, Fought Law, Podcast, Struggle, What More, Keep On
Encore: Somedays, Mature AF
A big shout out to YamYam Band and their song "Sunshine In Rain" for inspiring this article.