The Egg was packed this past Wednesday, December 1st, for two legendary groups: The Midnight Ramble Band and Hot Tuna. Fans of both groups were present and full of energy from the moment The Ramble Band took the stage. Throughout the night, these concert-goers cheered on what proved to be a clinic in musicianship.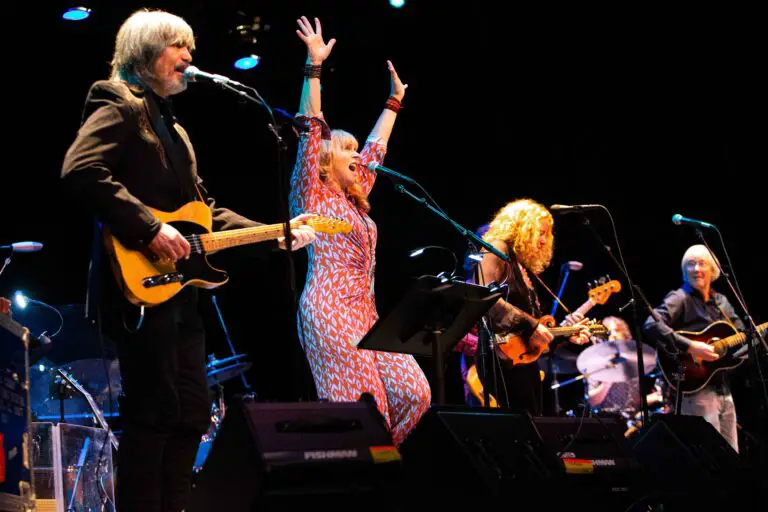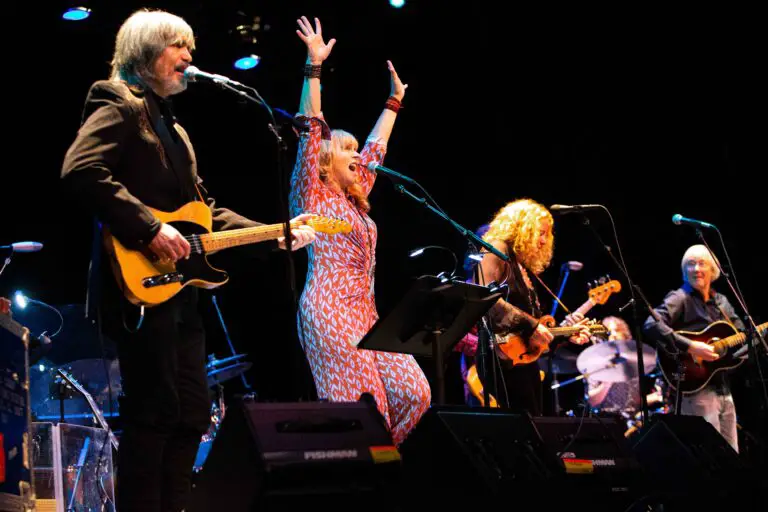 There's a reason most bands have three to five members: because it's really freakin' hard to play in large groups. The Ramble Band's ten members, however, made it look easy. This ensemble had no defined leader, and the crowd's attention was masterfully directed all over the stage. It seemed as though each and every song featured a different band member taking over lead vocals, while different groups of instruments took the spotlight during breakdowns. 
Larry and Jim led the way on guitar while Adam and Tony kept the groove going on bass and drums. Their parts were punctuated by the horn section, who left plenty of room for Amy and Teresa to steal the show with their powerful vocal performances. The crowd appreciated The Ramble Band's high energy set that showcased each member's raw talent.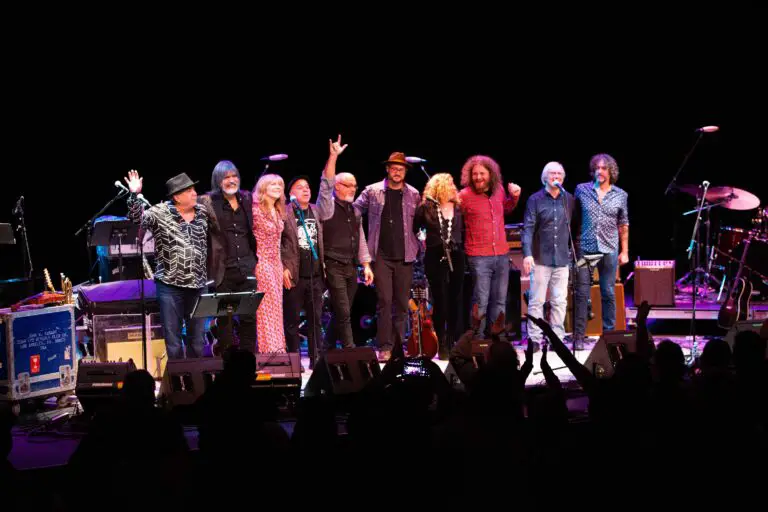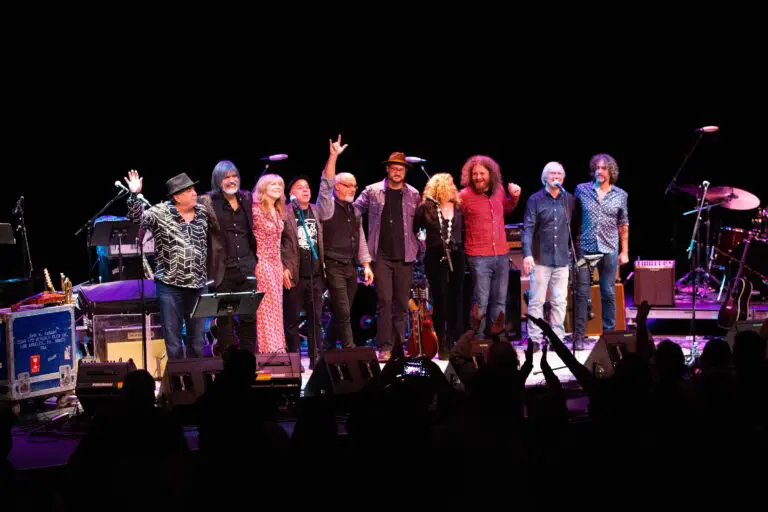 The Midnight Ramble Band and its members can be seen performing at Levon Helm Studios – Woodstock, NY, and across the country. Check out their future shows here.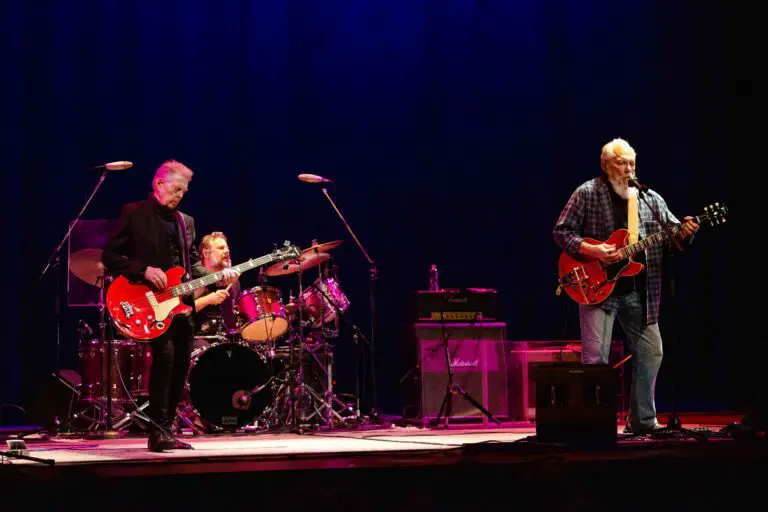 After The Midnight Ramble Band, Hot Tuna took the stage, and the blues rock trio picked up right where the big band left off. Jorma and Jack have been playing together since they were teenagers, and both went on to join Jefferson Airplane in 1965. This close connection was evident from the start of the set as the duo locked into their groove.
The crowd peppered the show with shouts of "WOO!" and "HOT TUNA!" throughout the night as Jorma and Jack showed The Egg just how sharp they are. The duo played through their set with strong intention; Jack's grooves were full of space, and Jorma's licks followed suit. Their music seemed to breathe while notes were held, ringing out, allowing their tones to fully develop. By the end of the night there was no question about the fact that Hot Tuna and The Egg are a perfect match.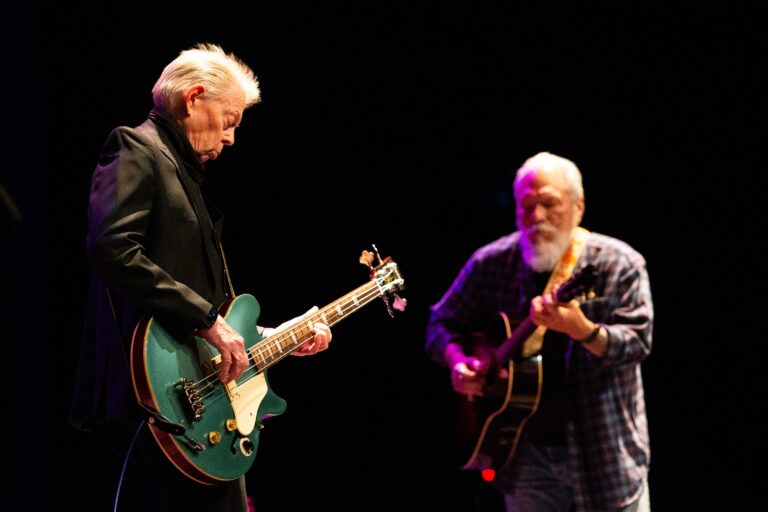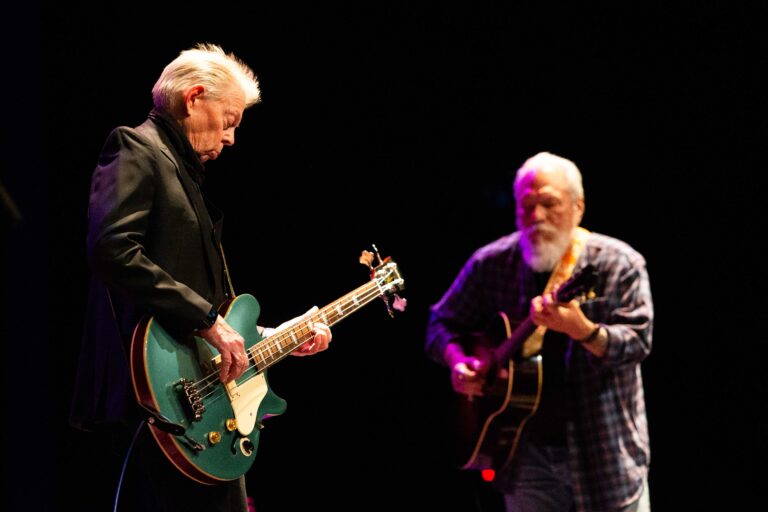 Hot Tuna are closing out the Northeast leg of their tour on Dec. 4 at The Capitol Theatre, then Dec. 5 at Count Basie Theatre in Red Bank, NJ, then finally on Dec. 7 at Carnegie of Homestead Music – Munhall, PA. For all dates, visit their website.