Perhaps the ability for Awfultune to bare her soul, opening a portal into her everyday unapologetic reflections, has mounted her such an incredible following. She released yet another hit "soda" just this past week. Collecting more than 240 million global streams, it might just surprise you that not only is Layla Eden just 22 years old, but she produces and releases her music independently from her laptop in Upstate New York.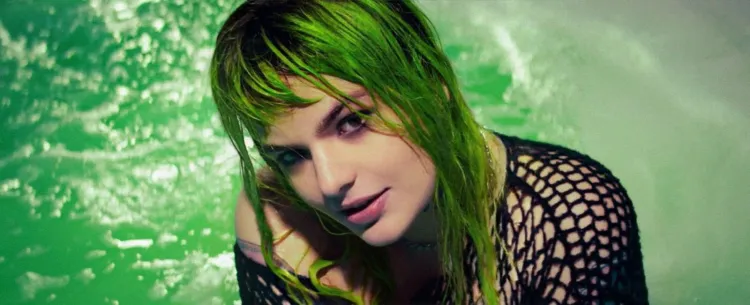 Since graduating from bedroom pop, "soda" whispers with many genres or as Awfultune puts it "Got me in a box and I'm finally breaking out". Pulling us into a punk groove complimenting her chilling harmonies Awfultune instills us with the confidence to battle any demon in our lives, especially our own. The compelling composition delves into the confidence of breaking free and gaining control.
From 2018 the raconteur, songwriter, storyteller and vocalist has decided to open up to her audience. Eden does not restrain herself in any of her pieces, openly unveiling her narrative of gender re-identification. Her tranquility and peace with finally finding herself often spills into her lyrics like "I'm not shy anymore" and "I don't hide anymore". 
 The song is all about stepping into your power again and embracing where it will take you. The culmination of this journey will transpire with my album coming in the late spring. The album will be a visual representation of where I started and where I've finally gotten to, not just in my music, but in my own self

Awfultune
Layla invites us on her journey and has been openly documenting herself through Instagram. In the next year, she will be producing a mini-documentary following her journey. Known for becoming an austere champion of the LGBTQ+ community while advocating for those who've simply ever felt alone or estranged from themselves, Awfultune creates anthems to live unapologetically.