moe. announced today via social media that Chuck Garvey, a co-founding member of the band, suffered a stroke at his home on Saturday, November 6. The 53-year-old guitarist has been hospitalized and remains in stable condition, according to the band. A GoFundMe has been set up to help Garvey and his family during this time.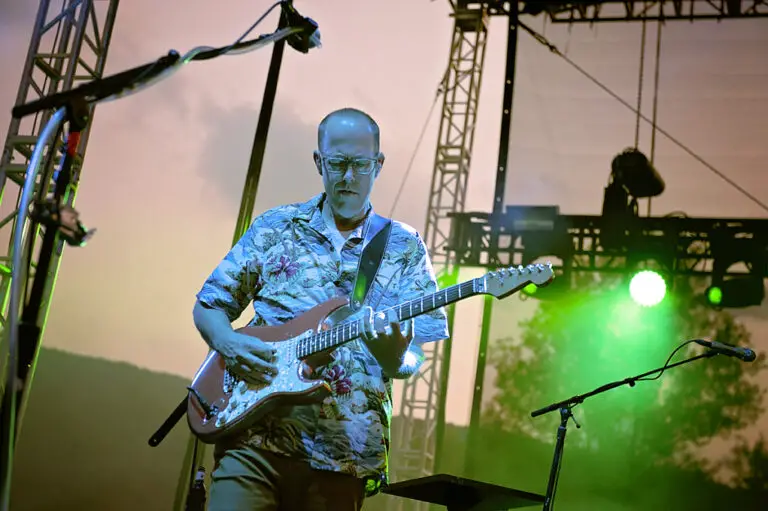 "We remain hopeful for a full and speedy recovery," moe. shared via their Instagram. "Please keep [Chuck] in your hearts, thoughts and prayers." 
The announcement received an outpouring of heartfelt comments from fellow artists. The String Cheese Incident, Umphrey's McGee, and Pigeons Playing Ping Pong were among the groups sending love and positivity.  Even oft frequented venue the Capitol Theatre in Port Chester wished Garvey well.
The day before the announcement, moe. postponed ticket sales for their planned 2022 Midnight Sun Festival, hosted in Reykavik. Currently, moe. has not made any further comments on how Garvey's hospitalization will affect their upcoming tour dates. moe. has December dates lined up, including a show at the Brooklyn Bowl on December 9th and multiple shows at The Capitol Theatre.
Read the full statement from moe. below: 
"We are sad to share that on early Saturday morning Chuck suffered a stroke while at home. He is currently hospitalized and in stable condition. We remain hopeful for a full and speedy recovery. Please keep him in your hearts, thoughts and prayers. We appreciate everyone's concern, but ask that you respect the privacy of his friends and family at this time. Thank you all from the bottom of our hearts."
An update was shared on November 10 from moe. bassist Rob Derhak: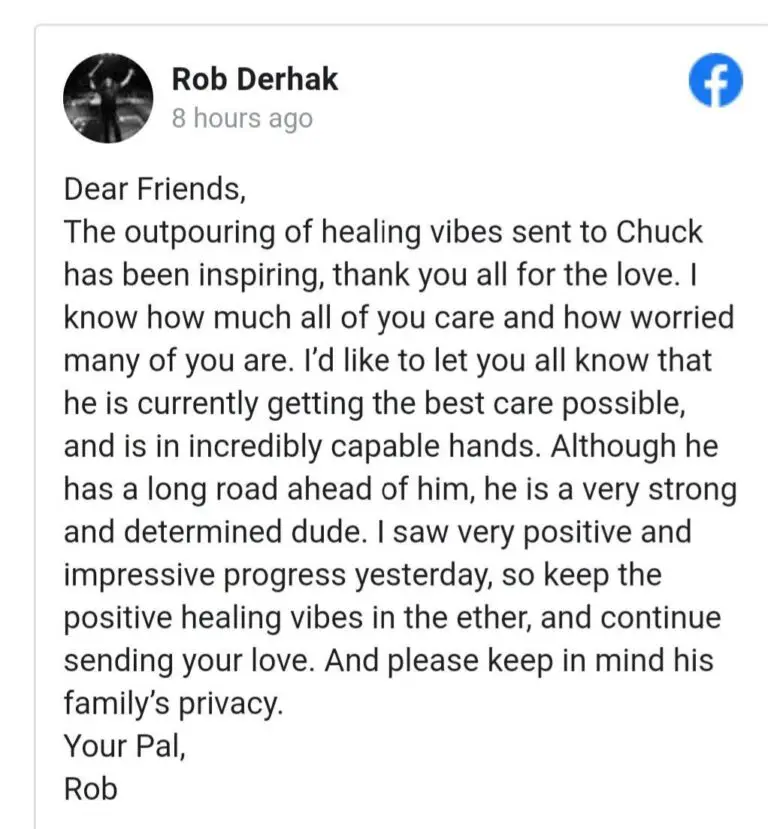 On Tuesday, November 15, moe. shared an update on their December shows, noting that all shows, including New Years Eve in Las Vegas, will be cancelled. The exceptions are the shows at The Capitol Theatre on December 10 and 11, which will feature special guests joining that evening. Read more from moe. below:
After much thought and discussion, we've decided to cancel our December appearances while Chuck starts his road to recovery.  To that exception, we will still play the shows at The Capitol Theater on Dec. 10th and 11th.  This venue means a lot to us all and feels like the right place for us to play at this time.  We plan to have some special guests join us throughout the night and hope you can join us.  More details to come regarding special merch, fundraising & more to benefit Chuck & his family. Thank you for your continued positive vibes, thoughts and prayers.  They help Chuck get stronger each day.