Bard College alumnus Chevy Chase will appear at a series of National Lampoon's Christmas Vacation screenings in Utica, Albany and Binghamton in December. The events will include Chevy Chase performing live on stage plus an audience Q&A following the screenings.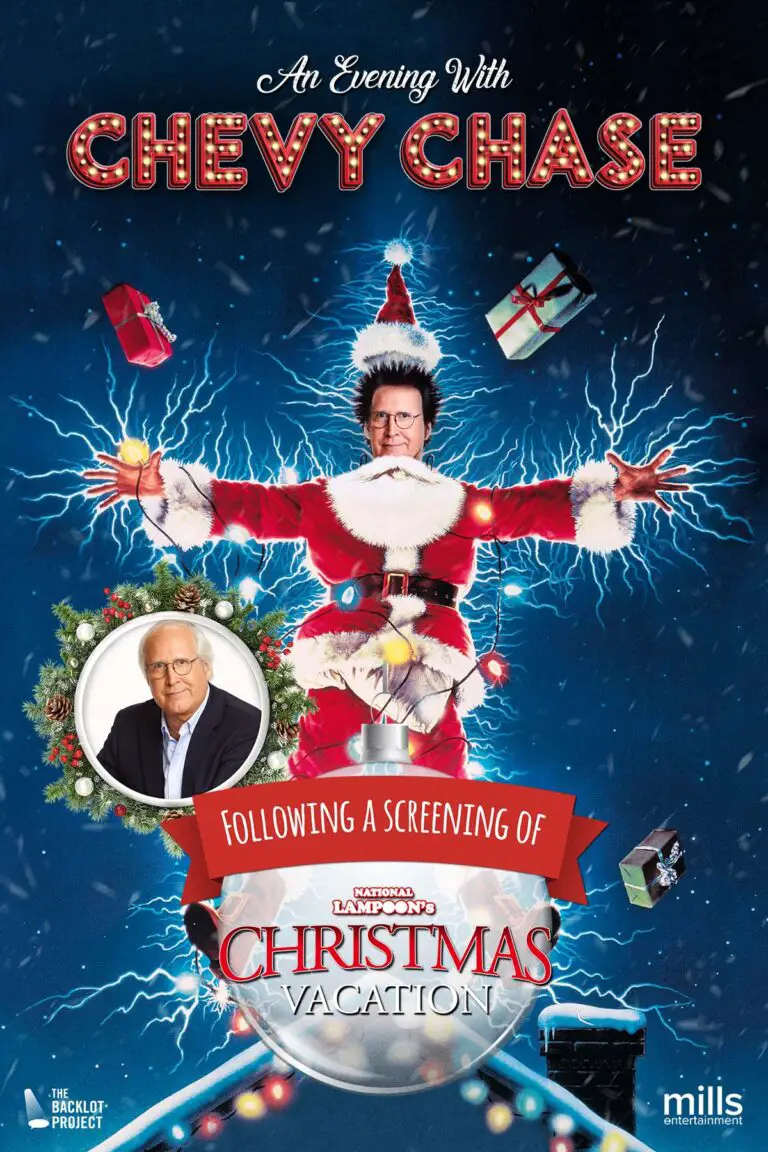 Chevy Chase is an original member of NBC's Saturday Night Live and over the years became a household name for his blockbuster movies like National Lampoon's Christmas Vacation, National Lampoon's Vacation, Caddyshack, Fletch, Three Amigos, and many more. 
The screenings are taking place in different cities across the United States with three stops in New York currently. More screenings in New York could be announced in time though. The tour announces dates as they go, being precautious of COVID-19 spikes across the country.
The three stops in New York start in Utica on December 13, 2021 at the Stanley Performing Arts Center at 7:30PM. The second stop in New York will be on December 15, 2021 at the Palace Theatre in Albany at 7:30PM. And the last stop in New York currently will be on December 19, 2021 at the Visions Veterans Memorial Arena in Binghamton at 7:30PM. 
Tickets to all three  Chevy Chase National Lampoon's Christmas Vacation screenings in New York and to the other stops on the tour can be purchased here.
For more information on Chevy Chase and his upcoming tour visit his website.