written by Matthew Romano
NEO Project crushed their set at The Upstairs on Friday, October 22 in Ithaca. NEO Project is a professional six piece, high energy dance band rooted in funky R&B grooves, Afro Cuban/Caribbean rhythms & jazzy, bluesy soul music. The members are music professors, a former Motown sideman and soul practitioners with years of experience.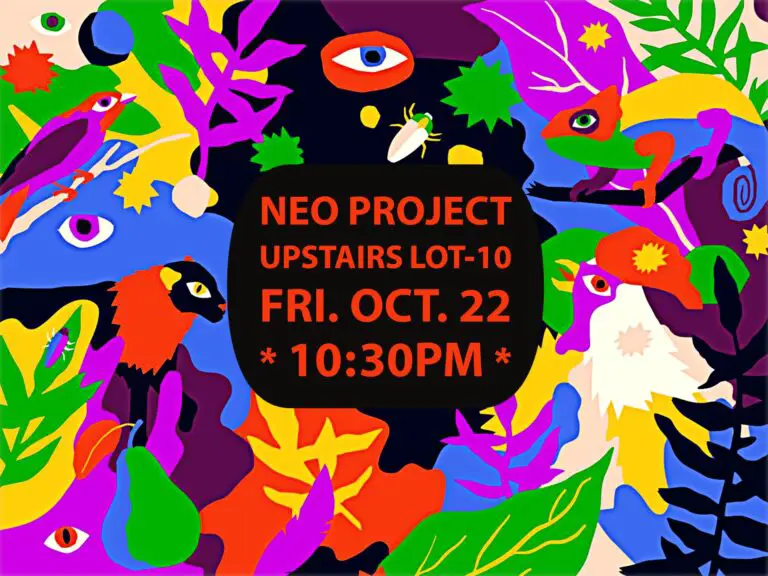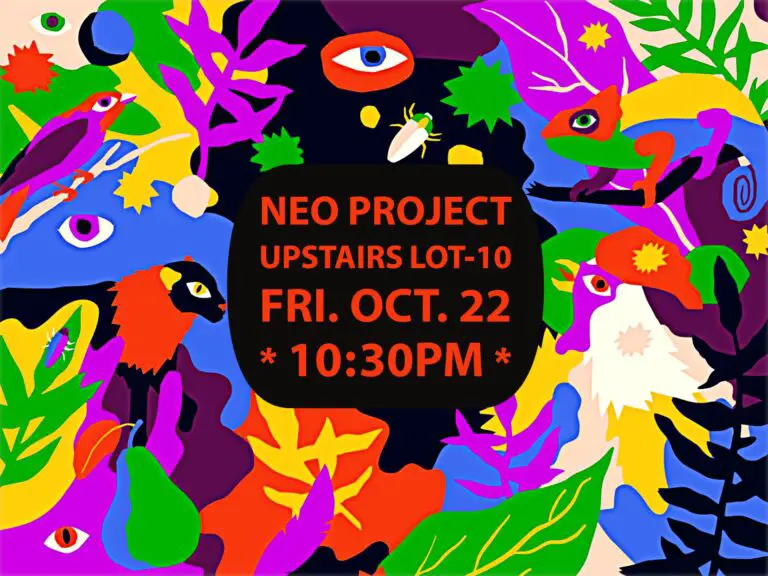 Their eclectic repertoire will get you body movin' with new arrangements of established hits and irresistible original party grooves. NEO Project reimagines some of the best funk, jazz and soul music out there, always delivering a powerful dose of deep pocket grooves supporting soulful melodies & juicy improvisation.
This band grooves hard as they weave irresistible R&B rhythms around Afro-Cuban & world beat syncopations. And they do it all on their toes as they re-shape their arrangements on the fly, vibing off the energy of their audiences. 
Friday at the Upstairs NEO Project laid down the energy of the '90s New York club culture. They covered "Groove is in the Heart" by Deee-Lite. The song came from a fan letter Deee-Lite sent with a demo to Bootsy Collins. The original track featured Bootsy Collins on bass, Maceo Parker on saxophone, and Fred Wesley on trombone, as well as a young Q Tip on backing vocals. The song made its way to the 1990 scene as a radio hit.
Drummer Adam Deitch from the funk band Lettuce told NYS Music this summer a similar experience with Bootsy Collins. Bootsy's Instagram story featured a clip of him snapping his fingers whispering "keep that funk alive…keep that funk alive." This inspired Deitch to sample the message. From here he immediately laid down a drum beat to Bootsy's vocal tempo. The rest of Lettuce got in on the session and it was sent to Bootsy's camp. He replied with delight and his signature bass line & vocals to boot that finished the collaboration.
NEO Project stands on the same "Shaky Ground" as many other live New York performances. When Bob Weir of the Grateful Dead played Syracuse Landmark Theater in November 2018, his wolf pack trio covered "Standing on Shaky Ground" by The Temptations which is co written by Eddie Hazel of Funkadelic, "ever since you put me down."
When Tony Hall of legendary New Orleans band Dumpstaphunk played the 2019 New York State Blues festival he made his way to Funk N Waffles after the performance. Tony and Drummer Deven Trusclair were able to to sit in with the house band for "Shaky Ground" as well. NEO Project brought the same energy with their take on the classic throwing some Stevie Wonder Halloween Superstition spirit at the end.
The NEO Project kept the audience on the same beat, all stopping on the 1 and ending on time to close the show Friday. The Upstairs crowd all fell in line like Thriller.
When Oteil Burbridge of Dead & Company was here and check out The Upstairs venue for other live acts by Kevin Black Presents. The Upstairs is located in the heart of Ithaca and is the area's most intimate venue providing dynamic entertainment weekly.
NEO Project Touring Act: Elly Holiday: Vocals, Jimbo – lead vocals, Prof. John White – keyboards & vocals, Franklin Henry Jr. – 5 string electric bass, Mike McCoy – drums, Dwight Carroll – guitar & vocals,
NEO Project – The Upstairs Venue, Ithaca, NY – October 22, 2021
10:30pm
Gentle Thoughts/Lovely Day 106 G Ji Dw/El Herbie Hancock /Bill Withers
I Was Made To Love Her 076 Db El/Ji Dw Stevie Wonder
Come Together 090 C- Ji/El Dw The Beatles
Tennessee Whiskey 067 A/C Ji/El Chris Stapleton
Stir It Up/3 Lil' Birds/Bend Low 176 A Dw/Ji El Bob Marley
Make Me Feel 115 E El Ji/Dw Janelle Monae
Fire 124 A Ji/El Bruce Springsteen, Des'ree
Higher Ground 127 E El Stevie Wonder
11:30pm
Brown Eyed Girl 152 Ab Ji Van Morrison
Valerie 106 Eb El Amy Winehouse
Ain't Too Proud To Beg 115 Bb Ji The Temptations
Crazy In Love 095 F El Ji Beyonce
Seven Nation Army  112 E Ji Jack White
Groove Is In The Heart 121 G El Deee-Lite
I Got You (I Feel Good) JB 144 Bb James Brown
Uptown Funk 115 D- El Ji/Dw Bruno Mars
12:25am
Addams Family Theme 126 Bb Ji All
Killing Me Softly With His Song 093 E- El The Fugees
Shaky Ground/Superstition 094 E Ji/El Temptations/Stevie Wonder
Manchild 119 A- Ji original
Freeze Frame Stop on a dime ending