American Composers Orchestra will be hosting a live in-person and streaming multimedia event, New Canons, featuring Raquel Acevedo Klein's interactive composition. After her debut of her newest work, Polyphonic Interlace at Little Island, Raquel is ready to dazzle us again at New Canons. The performance is scheduled virtually and in-person at multiple locations for Saturday, October 23 at 2:15pm.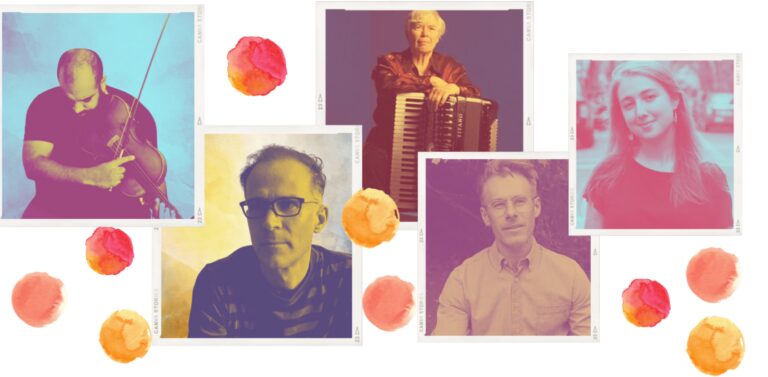 The hybrid in-person and virtual concert composers focus on incorporating latency as part of their music. That is the delay between live and transmitted sound will be an integral part of each piece. American Composers Orchestra and Groupmuse Foundation has collected composers that are interested in experimenting with technology and latency in their music with their interactive works.
We welcome one another into a collective landscape in which all sounds become music.The symphonious, surround-sound composition  Raquel Acevedo Polyphonic Interlace will actually invite attendees to play the piece's musical tracks from their smartphones creating a sea of voices from several directions. Latency Canons from Ray Lustig incorporates multiple string quartets and an orchestra yet each performer will be dispersed across the room while they play in unison. Trevor New's Cohere will use technology to manipulate latency for remote musicians . Pauline Oliveros' Environmental Dialogue procures an interactive element where attendees are invited to respond to sounds. All Possible Music from Chris Kallmyer may be just what you think it is where it will be a work that describes all of the music imaginable by.
American Composers Orchestra will perform at the DiMenna Center conducted by Peter Askim. The Bergamot Quartet will perform at the Murray Hill Groupmuse location. Ligeti Quartet and Alexandra Quartet play from the United Kingdom with seven selected soloists who will participate remotely from locations around the world.
There will be a myriad of venues where you may choose to experience this performance at a public gathering space, as an intimate concert in a private home, or as a fully digital event.
Concert Hall tickets at New Canons at DiMenna Center and Private Home tickets – New Canons in Murray Hill (Event address will be provided upon reservation) are $25 each, with a Virtual Event reservation $5, with a $20 suggested donation, streamed via Virtual New Canons (Streaming link provided 24 hours before event.) Doors open at 2:00pm and music will begin promptly at 2:15pm.